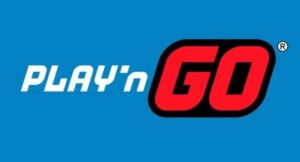 While Play'n GO may not be the most well known online slot developer around, there is no doubt that it has serious pedigree in the industry and recent big name partnerships are evidence of this.
In this guide, we will look at a number of important aspects from the company's background, to the vast range of slots and games available, where you can find them, interesting developments and also what sets the company apart from other software developers in the online casino industry.
Let's take a quick look at some of their games before exploring the history behind the company and how it came about, you can then build a picture as to why they have been so successful over the years.
Best Play'n Go Casino Sites
Most Famous Play'n GO Slots
Since this is what the company are most famous for it makes sense to start with their games – their tagline is "We are Game" after all.
Boasting over 150 slot titles alone, the software provider is able to service a wealth of online casinos and deliver content that fits their needs perfectly. Like most developers, Play'n GO realise that different kinds of slots appeal to different audiences, which is why certain slots are better suited to certain online casinos.
It's hard to say which are the 'best' because that largely comes down to personal taste, previous experience, and even superstition in some cases.
Therefore, let's take a look at some of their most notable titles:
7 Sins
A slot that is based around seven glamorous ladies, this three row five pay reel slot which has 243 different possible ways to win is rich in content and in game features.
The seven ladies are the higher value symbols and each one wears a different colour outfit. The wild is a big '7', and this replaces all of the other symbols when a winning combination can be formed apart from the Pandora's Box scatter.
The bonus feature is essentially a free spins round, and this is achieved by getting three of the Pandora's Box scatter symbols anywhere on the first, third, and fifth reels.
$peed Cash
Very cleverly branded, this one has been a great success for Play'n GO, and with three reels, two rows and one payline, this is highly popular among the more traditional slot players who are used to the classic, easy to play three reel slot format.
It's a little more interesting than a bog standard three reeler though, because it is also connected to Play'n GO's progressive jackpot network.
You can see the running total in the top right hand corner of the slot and trigger it on any spin.
Ace of Spades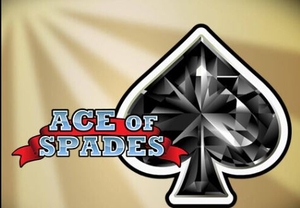 With an iconic amusement arcade theme, this slot will certainly take you back to childhood seaside holidays with a design formed around a backdrop of beaches.
The deliberate 'old school' format and layout is done by design in order to appeal to the more retro players, plus it also displays three reels and only one payline, similar to yesteryear.
The symbols include the Ace of Spades, golden crowns, four leaf clovers and a J, K and Q – again, this is by design and is reminiscent of the earliest slot machines and games.
Rich Wilde and the Aztec Idols
A well-respected slot in the industry which has been around since 2012, this has an enticing ancient South American theme, based on the Aztecs if you hadn't already guessed. As such, it is filled with highly attractive graphics of impressive architecture, scripts, and Aztec masks.
With five reels and 15 paylines, the reels are cleverly depicted against the wall of an ancient Aztec temple, while three very different bonus features further add to the excitement.
There are a number of games in the Rich Wilde series, and although this is one of the older titles the graphics really hold up which says a lot about how far ahead of the curve the company were when they made it.
Baker's Treat
Aimed at a very specific market, this will no doubt appeal to fans of bakery programs and as such is filled with a mouth watering selection of macarons, cupcakes, and pies which are used as symbols on the table which serves as the 5 reel grid.
There are 15 paylines, the game has a wild, and it also has bonus rounds galore including the entertaining Bake Off during which you can win up to 5000x.
It's a good looking game that is easy oin the eye, fun to play, and can also pay out some tasty rewards – but it might not be great for your waistline.
Cowboy Treasure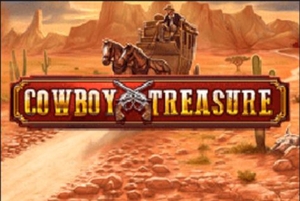 With a theme depicting the wild west of America, this vibrant slot has five reels as well as five paylines, plus the chance to double or triple up on winning bets.
The desert backdrop is all very spaghetti Western, and is sure to take you back to some of your favourite cowboy movies with symbols which include revolvers, horseshoes, and treasure chests.
It's the all important sheriff's badge as the wild that you should be aiming for though, as it can really help to up your win count. There is also a bonus round and a progressive jackpot to hope for.
Dawn of Egypt
Not the first online slot based around Ancient Egypt and it is unlikely to be the last, but Play'n GO have been refreshingly original here, especially with their expertly designed graphics which go into forensic detail.
With five reels, three rows, and 10 fixed paylines, the base game isn't all that exciting on its own, but once you factor in the extra features it's a game that could keep you entertained for hours.
Up to 20 free spins can be triggered and there are also symbol upgrades and pyramid spins which can bag you up to 5000x your stake.
Dragonship
Definitely one of Play'n GO's landmark slots, this is an oldie but a goodie that scores highly in every possible category.
Even though it dates way back to 2011, the game comes equipped with graphics that don't look out of place today, and the stimulating sound effects really help to set the scene and create atmosphere.
It has five reels,15 paylines, and a bonus round as well as stacked wilds which do a great job of balancing your bankroll until the bonus eventually hits which can pay 150x your bet. The wilds can also trigger free spins so they are multi-functional.
Eye of the Kraken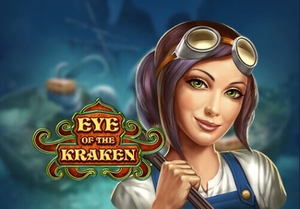 A clever idea for a slot from Play'n GO, this is based on the mythical creature that first featured in Icelandic folklore many centuries ago. It's an attention grabbing slot that hasn't been done much before.
It's fairly unique this one with three reels and 3 rows plus eight possible paylines, with wins that form vertically as well as horizontally. It's an altogether different experience than you might be used to.
There are loads of bonus features in this game too, but even the base game is great fun with regular wins and a torpedo collecting game that can trigger a further bonus round. This is on of the developer's most interesting releases by far.
Ninja Fruits
No doubt the majority of online casino players are acquainted with the popular Starburst slot, well Play'n GO have done well to create their own version which attracts a considerable number of players.
It's different in theme but the game design and mechanics are instantly familiar, so it's a low variance slot that pays out small wins regularly. The theme is much more characterful and playful.
Featuring five reels and 15 paylines, Ninja Fruits is a simple game with a standard wild and a scatter which can trigger the bonus free spins. This should appeal to anyone who wants a game that doesn't require too much effort but still provides plenty of fun and entertainment.
A History of Play'n GO
Originally founded by a small group of friends with a technical background, Play'n GO has been around since 1997 and has its headquarters registered to Valletta in Malta, a major hub for the online gambling world, although Play'n GO is a Swedish company.
The founders had previously been working as consultants to the online gaming industry and identified a gap in the market for something a bit different, so inspired by their love for online gambling and having identified a number of opportunities to differentiate themselves, they soon got to work building new software.
The company initially operated entirely differently to how they work today, starting as a subcontractor to a small number of online gambling operators and gradually building from there. They soon established a reputation for delivering quality in a timely fashion with a firm emphasis on top class customer support.
Their timing in entering the industry could not really have been any better; the fact that they started in 1997, just before the first online gambling boom, meant that they were able to spend a couple of years forging their reputation first and gaining experience serving the client base that they had been able to acquire.
This meant that from 1999 onwards when we started to see more and more online gambling operators in the industry, Play'n GO were able to lean on their experience and increase their client base meaning their slots started to appear on more and more operator sites. And once they became popular with the players they were very difficult to ignore.
Specialising initially in slot creation and development, they soon began to augment their service offering in conjunction with the demand of the industry, and because of this they diversified into the rapidly expanding online bingo market as well as lotteries, sportsbook, live dealer, and virtual sports software.
Always at the cutting edge of the industry, Play'n GO had learned quickly to adapt to market trends to avoid being left behind and it was this commitment to evolving with the industry that has helped them to grow into the multinational company where others have faded away.
One of the company's policies is to hire the best technical staff in the industry and they attract these talented developers etc by being one of the most favourable employers, offering numerous perks and benefits to their staff.
While compared to the giants such as Playtech (who actually started in 1999 but with a hefty amount of venture capital investment), NetEnt, and Microgaming, they may be considered one of the smaller established software suppliers to the online gambling industry, there is no doubting their pedigree.
Key Partnerships
The developer has deals with casinos big and small all over the world, but some of them had a bigger impact than others and many key partnerships were established in more recent times.
In April 2019 the company announced a sports and casino deal with Swedish giant Svenska Spel as part of their ambitious expansion into the Scandinavian market; however, for Play'n GO it was one of a number of partnerships with Swedish operators over the previous three months, signalling the growth of Play'n GO's stellar reputation in their native Sweden.
Play'n GO CEO Johan Törnqvist highlighted the importance of the deal for the company by pointing out the significant online casino market share Svenska Spel had built up only a short time after adding casino games to their offering. For Play'n GO to get access to that market was a big deal.
Soon to follow in August of that year was a highly lucrative partnership with the progressive Malaysian online casino, Genting Bet, who had made significant inroads in the UK market over the previous five years. The deal also included the option to roll out to the Spanish market in the later stages of the year creative further potential.
For Genting Bet the deal gave them a considerable face lift and strengthened their position among the major UK brands; for Playn'GO this meant a wider audience and an endorsement that they were in demand and in the big leagues.
Not long after, the company expanded further into global markets, by agreeing a partnership deal for Spanish operator Codere to offer Play'n GO's extensive library of slots and games to its Latin American market, including Colombia and Mexico, with expansion across Europe to follow in due course.
This deal was swiftly followed a month later by the news that Play'n GO had penned an agreement with gambling giants, PaddyPower Betfair in an almost unprecedented move which saw the operator agree to an integration of the entire Play'n GO suite of products, hailed as a considerable show of faith in the software provider by one of the most popular online gambling operators in the world.
This really was the jewel in the crown, and Törnqvist underlined the importance of such a deal for Play'n GO for their continued and progressive expansion in the UK market, indicating that it was another step in their plans to partner with leading operators in the UK, and expand the company's presence in the region.
Today, Play'n GO has hundreds of popular slot titles which feature on numerous online casino sites, as well as their own Play'n GO operated online casinos which are perfect for showing exactly what their games are capable of. Ultimately, they are committed to digital gambling entertainment in all forms and strive to make sure that each client values them highly for the service that they provide.
Play'n GO Products and Services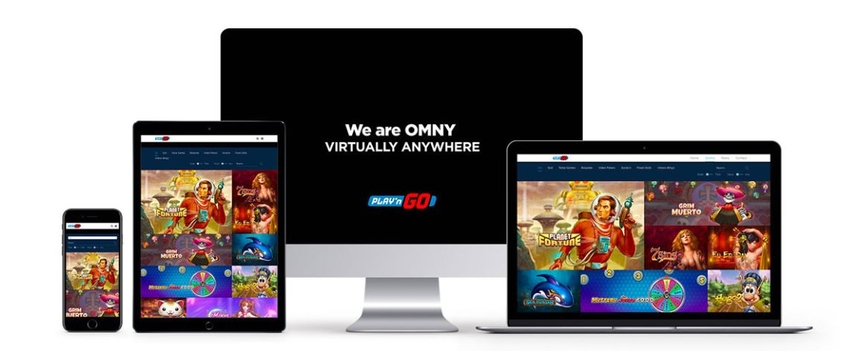 Like most software providers to the online gambling market, Play'n GO have built their reputation offering online slots as their core product, and as a result of their time served they now boast an impressive portfolio.
However, in this industry differentiation is the key. With a large number of competitors all offering slots as their core product, Play'n GO quickly understood that they would have to work smart in order to survive.
One area where they have endeavoured to set themselves apart is with their vast suite of sophisticated back end tools. These customised tools which are designed to allow online casinos to offer their players a more tailored experience were recognised as an industry leading development and have been a huge success.
The greatest benefit for online casinos who decide to use this approach is that they get a ready made template that can be integrated seamlessly into their website, applying the skin design of their own choice to suit and appeal to their target audience. This API integration saves new online casinos crucial time developing their own technology inhouse and is a much smaller expense, a fundamental consideration especially for smaller enterprises.
Another product offering that Play'n GO has built a reputation for is skilfully designed table games. Where other slot developers might offer a few quickly thrown together roulette or blackjack variations, Play'n GO have a considerable portfolio of diverse table games that have clearly been created with care:
Mini Baccarat: A game that has risen in popularity in recent years, you might be surprised to learn that baccarat is the most widely played table game in the world, especially among Chinese gamblers. This novel version of the popular classic developed by Play'n GO has been a big hit with their clients, and with its' excellent visuals and easy to navigate user interface you can certainly see why.
Dragon Tiger: This extremely fast, easy to play, two card variant of baccarat has surged in popularity since it was developed and has subsequently played a leading role in Play'n GO's full range of table games. Great if you want to play a more simplified version of baccarat, particularly on the move, this has been a big success for Play'n GO.
Blackjack: Sure, every developer creates their own versions of this highly popular classic, but Play'n GO do a great job of ensuring that theirs is as easy to operate as possible, in line with their philosophy of keeping things simple.
Roulette: Another traditional favourite, the selling point for Play'n GO is that their roulette game is startlingly realistic. Not only that, but the developers have made sure that the spin time isn't too long, so you can get through more game rounds per hour than with many other versions which insist on setting the wheel to spin for ages.
Casino Hold 'Em: This is one of the most well known poker games around and certainly attracts the highest proportion of poker players, so it was important for the company to get this one right. Understandably, Play'n GO differ in their aesthetics to other software providers as a way to stand out, so while the game runs perfectly smoothly it is more likely to be the visual aspect that makes you choose this game.
Caribbean Stud Poker: While not as popular as the previous poker variant, Caribbean Stud still has its fair share of fans and Play'n GO have kept the same level of consistency in order to capably cater for their clients here.
Unique Features of Play'n GO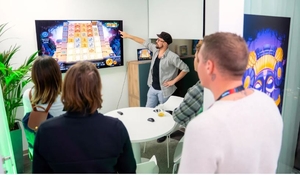 It might be easy to suggest that all software providers are more or less the same, but each one, like any business in any industry focuses on core unique selling points in order to try and differentiate themselves.
One of the main areas where Play'n GO stand out among their competition is in the uniqueness of the games that they develop. Each one has been carefully considered and researched, there are no cookie cutter type game with a different skin, and this keeps their clients coming back for more.
Over the last few years especially, the company has seen a considerable increase in the number of operators requesting their slots, because they offer something different to the traditional big developers in the industry such as NetEnt and Microgaming, who some players suggest have become a little lazy.
As Play'n GO has been around since 1997, it has a wealth of knowledge accumulated over the decades which means they can react quickly and confidently but also analyse trends in the market to understand what is selling, and learn from past experience.
Another difference is the culture within the company. Because this is a smaller scale developer, the atmosphere in the workplace can afford to be different. A lot of huge developers are now public companies, which means that they have been through an IPO (Initial Public Offering) and floated on the stock exchange, so people own shares in them.
This can often lead to a big changes in a company's approach as it places more stress on the leadership who know that they are now accountable to the shareholders. This can make those companies less adventurous and less willing to take risks, reducing creativity and causing significant change in the company culture of a company.
This obviously has an effect on the products; the games themselves. By staying small and independent, Play'n GO are still the masters of their own fate, and this shows in their work.
What Does the Future Hold for Play'n GO?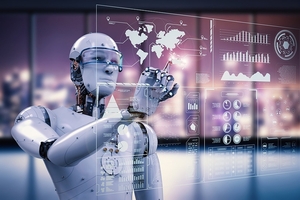 The future for Play'n GO is definitely bright, but as for what exactly might happen, that is a more complex question. Mergers and acquisitions are commonplace in this industry, but having remained independent for so long now it is hard to imagine them going in that direction – if they were open to the idea then why haven't they done it already?
Plus, what would happen to the quality of the team's technical development and creative output if they did merge with another, potentially bigger company? Play'nGo have steadily built a reputation for themselves for unique products, and the dangers of a takeover could cause development philosophies become entangled and their slots could lose their identity.
The only way we can imagine things changing at Play'n GO is for those at the top to sell up or step down; a new pair of hands in charge could see the company move in a different direction, whether that be a good idea or not.
One thing is for sure, Play'n GO will be first in line when it comes to utilising new tech. They were the first to explore mobile gaming and have striven to lead the industry in innovation ever since. What that might look like is anyone's guess, but VR seems to be the obvious contender.
FAQs
If you have further questions about the developer you might well find the answer below. We have tried to cover as much as possible in this article and pre-empt any further questions, but of course, for a company with 20+ year history there is more to say than can be covered in a single article.
Which Operators have Play'n GO Games?
This isn't the easiest question to answer with complete accuracy because game developers and casino operators are doing new deals all the time, so an online casino that didn't have Playn' GO titles last year may well have the next and vice verser.
They don't list their clients on their website, but if you are scanning potential new casinos to join then a quick way to check for Play'n GO slots is to use the website's search function. Some let you search by provider (some even list their providers which is helpful) but all allow you to search for specific games.
If you search for one or two of the developer's most famous titles like the Rich Wilde series or Hugo and they don't show up, you can be pretty sure that none of their other games will be there either.
How Can I Contact Play'n GO?
This is actually pretty simple.
On their corporate website, the company has a dedicated 'contact' page where you can reach out to one of their offices, depending on which country is the most relevant to you. However, bear in mind that response times can often vary, especially if you get in touch with them via post.
Alternatively, they also have a form that you can fill out where you can specify the office and department you need and they will forward on your message or query. Response rates in this instance can vary from between 24 and 72 hours, though their customer service representatives always endeavour to be prompt and precise when answering any concerns that you may have.
Are Play'n GO and Playtech Different Companies?
Although they sound similar and both essentially do the same thing, they are indeed two very different companies. They operate with completely different business approaches too.
Interestingly, Play'n GO predates Playtech by two years despite the former being a much more famous name these days thanks to their branded slots and many acquisitions.
Playtech have a much more corporate blueprint, engaging in aggressive marketing and expansion and flooding the industry with content. As we know from the rest of the article, this is about as far from Play'n GO's style as you can get.
How do Play'n GO Games Perform on Mobile?
Being one of the leaders in sophisticated slot technology, and indeed the first to create games for mobile, Play'n GO are pioneers in mobile gaming.
With smartphone hardware technology making swift and numerous advancements in recent years, not only do the company's games perform well on mobile but they are also designed specifically for the smaller screen.
All companies do this now, mobile gaming is a hugely important and ever growing part of the industry, but Play'n GO got there first and really excel in this area.