Dragonfish Casinos
When it comes to online casino software providers Dragonfish can quite rightfully claim to be one of the major players, with a stellar reputation in the marketplace and loads of games to their name.
Established in 2007 as the B2B (Business to Business) division of online gambling behemoth, 888 Holdings, Dragonfish has gone from strength to strength and is responsible for a considerable chunk of what's available in the industry. Of course, the fact that it is owned by 888 Holdings gave Dragonfish something of an unfair advantage over other software suppliers, with contacts, resources, and experience behind them that other studios could only dream of.
Dragonfish are not just a software provider though; their clients also get the benefit of marketing and operations services. But perhaps what has been most impressive, is how quickly they have reacted to changes in the marketplace, responding to new industry trends and adapting in a way that allowed them to grow exponentially and capitalise on new niches that were taking the online gambling industry by storm.
Such success would not have been possible without the strength and talent of the people that the company employ – after all, a business is only as good as the personnel that they hire – and Dragonfish has a near flawless recruitment strategy designed to enable them to not only hit their objectives, but also to continuously exceed the expectations of their clients.
Best Dragonfish Casino Sites
What Services do Dragonfish Offer?
Dragonfish's main focus is providing casino operators with a purpose built 'skin' which they can integrate with their own systems, while also offering turnkey solution that provide everything from back office support such as fraud prevention, support, and payment methods.
Casinoflex
The pre-designed framework or build of a website that the casino operator can use as their own with a few tweaks that make it look unique is often called a skin. This is more or less what Dragonfish's Casinoflex product is.
It can be used as a skin for a brand new casino brand and power the full website, or it can equally be used as a tab on a pre-existing site, such as a sportsbook for example.
Among other things, Casinoflex can handle things like:
Customer support
Payments
Promotions and bonuses
Competitions
Mobile capability
Clients can also choose to use the marketing services that Dragonfish provide, which helps them to grow their business through effective sign up and retention offers and other customer acquisition techniques. This includes an effective suite of CRM services and cross channel marketing methods.
A firm advocate of responsible gambling, Dragonfish prides itself on ensuring that they adhere to best practice to promote ethical conduct, while they also ensure that their staff are properly educated in this area should anybody need help or intervention. Clients can rest easy in the knowledge that all of this is taken care of with Casinoflex.
They have been running their poker product since 2002 so have plenty of hours in the game.
Dragonfish's poker product can boast being the only product in operation in all US states where it is legal, and can run on an interstate basis to increase liquidity if wanted.
Liquidity is actually a key word for their poker network, because they can also boast more players than anyone else, meaning that their games are always busy.
Capable of running on mobile and handling tournaments, Dragonfish's poker product is also feature rich.
There are more than 140 brands on the Dragonfish bingo network, and new brands can choose to join this open network and market this sort of liquidity, or run a standalone network if they think they have the numbers.
It's an extremely dynamic and flexible product and these are just a few features:
300 experienced chat hosts
Huge jackpots of up to £1,000,000
Loyalty points and bonus systems
Customer support
75 and90 ball bingo games
Of course, when it comes to side games Dragonfish are uniquely positioned to offer over 300 titles including their own proprietary titles, so there is a stack of content included.
Some brands you might recognise that run on this network are Wink Bingo, 888ladies, and Robin Hood Bingo.
Section8 Studio
This is the in-house game development studio for 888 and therefore Dragonfish. They create their own slots, jackpots and more that rival those by some of the more famous studios in the industry.
Dragonfish customers get access to these games, so it's worth looking into a few of them to get an idea of their style, gameplay, and features.
Here are three of our favourites:
Mafia Madne$$
This is a popular theme executed in Section8's typical cartoon style.
It's a standard 5 reel 3 row slot with a minimum bet of 20p which utilises a wild feature, a scatter, and a bonus round.
3 bonus symbols will trigger the Safe Heist bonus round, and unlike many other Section8 games the bonus round does not include free spins. It's a pick game which continues revealing cash prize amounts until you reveal the policeman which will end the round.
It's fairly volatile but it's great fun just playing the base game, enjoying the various thematic symbols and great sound fx.
Rise of the Pharaohs
This is probably the biggest progressive jackpot that has been developed by the company, as it regularly climbs into 7 figures.
The jackpot might be the main attraction but it isn't the only reason to play the game. There are two bonus features to trigger here; the freespins round and the Pharaohs Tomb bonus round which works using multipliers.
There is a wild in operation too so there are plenty of chances to win with this game, and you can play for just 15p per spin betting a penny on each payline.
Nightmare on Elm Street
As one of the only branded slots in Section8's game catalogue, Nightmare on Elm Street stands out from the rest.
It has 30 paylines and plays on on your standard 5 reel 3 row grid, featuring grizzly images from the movie itself as symbols which show brief clips when included in winning combinations. This is a good game in its own right though.
It is dynamic with plenty of features such as scatters, wilds, expanding wilds, a pick me game, and two bonus rounds. To top it all off, this is another game that features a progressive jackpot.
Historical Overview of Dragonfish
Although Dragonfish was officially launched in 2007, plans had long been in place by parent company 888 to create an internal software division, and this diversification brought with it a number of advantages for 888.
Having previously outsourced a vast amount of their software requirements to companies which are now Dragonfish's rivals, now they could bring that work in house, saving money and ensuring a much tighter ship. Communication between the company and the development studio was also much easier to manage, and they were no longer restricted by any conflict of interest issues that could arise when using a software company which also makes games for other brands.
As well as being able to innovate on their own terms, through Dragonfish, 888 could now also offer their services as a software developer alongside their other offerings, with the benefit of an already established reputation for consistently delivering service and products of the highest quality.
The sky was the limit, and Dragonfish was the ideal vehicle to drive the 888 brand forward exploiting previously untapped revenue generating channels.
Bingo & Beyond
One area in which 888 were becoming increasingly successful was the online bingo sector which was growing substantially, particularly in the UK market. 888 grasped the opportunity to create what was to become a thriving online bingo network, and it was Dragonfish that got the job. Soon, 888 Holdings had a wide range of different bingo sites operating under its name.
There were other bingo networks just starting out around the same time, but Dragonfish had the skill, expertise, and a vast amount of resources at their disposal to get to market quicker and more effectively and word soon began to spread. External online bingo brands now wanted to use their services based on the strength of the bingo brands Dragonfish had created.
It wasn't just bingo that Dragonfish were focused on. In fact this was just one small area of the market in which they were beginning to carve out a solid foothold.
Dragonfish subsequently focused the majority of their efforts on becoming the leading multi-vertical software provider in the industry, and over the years that followed they established themselves in the poker, casino and lottery sectors.
Such was the popularity of their casino software offering, that 888 sparked a new development from within Dragonfish, creating a separate and branded solution called Casinoflex in 2016. This meant that any new customers could either choose to integrate an online casino into an already existing site, or launch and build an entirely new brand from scratch.
Plays Well With Others
In 2009, Dragonfish made arguably its first big splash in the world of casino, when they announced a long term agreement with Caeser's Interactive Entertainment (CIE) in order to support the UK launch and roll out CIE's World Series of Poker and Caeser's Casino brands.
This deal represented a considerable jump for Dragonfish and put them squarely on the map, making the rest of the industry sit up and take notice. By signing a major Nevada based brand who were a giant of the Las Vegas strip and the wider world of gambling, Dragonfish had the perfect platform to build a reputation in the poker and casino markets.
2010 was a key year for Dragonfish strategically, and for 888 in terms of laying down foundations for growth. In January, they reached a deal with Lex Online Entertainment Limited, which was a subsidiary of Centric Multimedia SA ('Centric'), enabling them to provide online casino and poker to the Southern and Eastern European territories - both of which had been earmarked as zones for substantial potential growth.
The aim for the two brands which Lex owned at the time - lexpoker and lexcasino - was to launch in a number of different languages, with the intention that Dragonfish would provide the casino and poker software, back office technology, fraud and risk management, e-payments processing systems as well as 24/7 customer support.
Gabi Campos, the Managing Director of Dragonfish at that time, claimed that Lex's decision to select Dragonfish was "a further endorsement of our industry leading games and back office technology".
Later that year, Dragonfish claimed another major feather in its cap when they announced a highly promising deal with bwin Italia, a subsidiary of bwin. This was also the company's first major step into the Italian market and a strong indication of their ambitions, although they weren't done yet.
It was decided that Dragonfish would initially supply bwin's range of casino games in the Italian market providing a wide variety of Flash and download titles (remember this was back in 2010 before HTML5), as well as popular classics and branded games. It was a smooth process and Dragonfish were able to easily integrate their highly customiseable casino solution with bwin's infrastructure.
Further good news followed later that year when Cashcade extended their original deal for Dragonfish to provide all Cashcade Group's brands with an all-encompassing bingo solution. Cashcade, who were a bingo network themselves, operated some of the biggest brands in the online bingo market at the time including the award winning Foxy Bingo, and many of these were powered by Dragonfish.
Quick to capitalise on this momentum, Dragonfish swiftly signed a deal with Cyprus based company Prime Gaming to supply it with a comprehensive bingo solution for its players.
This deal took the number of standalone bingo networks powered by Dragonfish to 19, while it also continued to grow its own small army of over 60 brands.
Later that year, they further built on their success in the industry following the launch of a new standalone bingo network; Bingo Hollywood. It was decided that Dragonfish would supply Bingo Hollywood with a comprehensive suite of Quickplay instant games and the ambition of the brand perfectly aligned with what Dragonfish was able to do for it. An aggressive marketing strategy including UK TV advertising was planned, and Bingo Hollywood was expecting a lot of action, and only Dragonfish could handle such potential demand.
Playing the Field
With the 2010 World Cup fast approaching, the company was quick to exploit this global competition for further revenue opportunities. A suite of Quickplay instant format games were created and made available to clients on their bingo network as well as standalone networks. Each game was based around players who would be featuring at the World Cup, perfect for football fanatics everywhere.
In June, with the World Cup was getting underway, Dragonfish announced the extension of its agreement with Costa Bingo for a further three years. The aim here was for Costa Bingo to continue aggressively expanding, with the help of Dragonfish whose integrated marketing technology had already effectively increased sign ups in a number of novel ways, such as allowing players to invite friends to play via Facebook.
Their highly innovative customer acquisition and retention activities were hailed by Richard Skelhorn, CEO of Costa Bingo, who committed to working with Dragonfish long term and launching new bingo rooms on their platform.
A Year of Firsts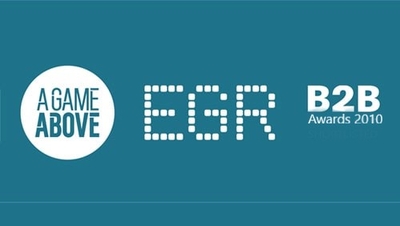 Dragonfish was the name on everyone's lips at the eGaming Review B2B Awards that year when it scooped two of the most prestigious prizes, White Label Partner of the Year and Bingo Network of the Year, being recognised for sterling service which had exceeded expectations.
Off the back of this, the dealmaker extraordinaires negotiated yet another agreement, extending their contract with Moon Bingo by three years, with the intention being for them to launch a standalone network, having started on the Dragonfish bingo Network themselves.
But the landmark year of 2010 had yet more to offer. Their agreement with MTV Networks in both the UK and Ireland was notable as it was the media company's first foray into online gambling. Their maiden brand, Up Your Bingo, was set to be marketed across their vast television network and online.
For Dragonfish, being the first port of call for market leaders from other business sectors seeking to monetise their assets was proof that they were now industry leaders. Traction like that doesn't happen by accident.
Gigi Levy was particularly excited about this partnership, and went on record enthusing about the potential of combining Dragonfish's bingo network with the marketing reach of MTV Networks.
This was swiftly followed by another first for the company. Cashcade, the 20th standalone bingo network to launch on the Dragonfish platform, announced the launch of a ground breaking new services deal for the Rollover Bingo brand, through which entrants could play the UK National Lottery.
This was not only new ground for the company but for the industry as well; this was the only site which offered entry into the National Lottery as a bonus, with players receiving a complementary syndicated pass into the weekly draw for every £5 spent on bingo cards.
New Blood
Good senior management had been a fundamental factor in the success of Dragonfish and by extension, 888, so it was understandable that the appointment of new Managing Director David Zerah was met with excitement by his peers. Zerah joined from Vizrt, a world leading provider of TV Graphics Systems, Media Asset Management solutions and Online CMS to broadcaster and web publishers around the world, where he had been Chief Commercial Officer.
Prior to this, he had spent seven years as the Executive Vice President of Sales Worldwide, where he took the business from $17 million to $100 million in revenue during his tenure – so Dragonfish was in excellent hands. Gigi Levy, who had been filling in as Managing Director in addition to his job as 888 Group CEO, is understood to have played a key role in the hiring process.
While Dragonfish had gained considerable ground in the Southern and Eastern European markets, there were still territories ripe for making strategic allegiances, and having identified France as their next target, Zerah wasted no time in obtaining a French licence from Autorité de Régulation des Jeux En Ligne (ARJEL), the French Gaming regulator, so that they could operate poker sites there.
He then signed agreements with Ad Astra and Full Fun and joined the joint liquidity poker network that had recently been established in France by Microgaming. In a synergistic and mutually beneficial partnership with competitors Microgaming, the joint venture provided a shared pool of player liquidity via a single platform, available to Dragonfish and Microgaming in addition to 888's own B2C (Business to Customer) poker players.
The Italian Job
Expansion into new territories was a key part of 888's strategy, and aided by Dragonfish they had already successfully established a presence in Italy.
Perhaps this was why when Microgame, Italy's leading remote gaming supplier came calling, the agreement for Dragonfish to supply them with an extensive casino product was easy to reach. Microgame (not to be confused with Microgaming) would integrate Dragonfish's highly versatile gaming platform and take advantage of their industry leading casino offering as well as a range of their inclusive back office tools.
Microgame had in excess of 1.7 million customer accounts at the time, plus a significant market share of the sports betting and poker sectors, and Levy underlined the importance of such a deal for the 888 and Dragonfish brands, saying the deal gave them "a platform to become one of the largest casino providers in Italy".
In 2011, the company made further in-roads into the up and coming Italian market, with their Casinoflex product proving a huge hit at bwin.it and also powering the 888.it site. Casinoflex became something of a flagship product which competitors were flashing envious glances towards, and as more European markets were regulated it was the obvious first choice for a software partner. 888 had created a platform that required so little effort to integrate that brands like Micro Game, Gioco Digitale, and King.com could get up and running in no time.
WMS
In 2012, there was another major development when parent company 888 signed an agreement with WMS Gaming Inc, a worldwide leader in the design, manufacturing, and distribution of games, gaming content and slot machines in the United States.
This deal allowed WMS to enter into the highly lucrative and increasingly popular online poker market by utilising the Poker software that Dragonfish had built. From a strategic standpoint it meant that WMS and Dragonfish, under the 888 brand, would provide an end to end poker solution which would enable the former's land based casino operators to leverage and accumulate their corresponding customer databases with the aim of creating large scale player pools.
For 888 and by extension Dragonfish, it meant that it had one of the most reputable and successful US casino companies onside to effectively act as a marketing vehicle for its world class online poker solution.
The gravity of this agreement was highlighted by 888 CEO Brian Mattingley who was keen to emphasise the mutually beneficial relationship between the two parties: "The combination of 888's cutting edge online poker platform and WMS' customer relationships, marketing and distribution capabilities, provides the opportunity to build a substantial online presence.
2012 also saw the unlikely partnership between Dragonfish and the popular UK frozen food supermarket, Iceland.
The food chain wanted to set up their own online bingo site and chose the Dragonfish network to host it. It actually makes sense when you consider Iceland's marketing approach. Their target was working class mums, they had employed Kerry Katona (who herself had a bingo brand at one point) as an ambassador as well as Peter Andre and their tagline was "That's why mums go to Iceland". This all fits in with bingo pretty nicely.
You might laugh at the idea, but the site is still going strong today.
Delaware Lottery
The next major development came in 2013 and continued to build on the company's growing presence in the thriving US online gambling market. 888 were chosen in a consortium with rival Scientific Games to run Internet Gaming Systems and Services for the Delaware State Lottery. This included products developed by Dragonfish in the poker, casino games, and video lottery niches.
The state of Delaware had become the first to implement intrinsic intrastate online gambling offerings when the General Assembly approved the Delaware Competitiveness Act of 2012, and 888 was ideally placed to capitalise, pulling off what was a considerable feat at the time and representing a great opportunity for growth in a new market.
Powering the first regulated online casino in the U.S was quite a claim to fame.
Following on from their already successful lottery agreement in Delaware, 888 received a further boost when Nevada announced their intention to utilise Dragonfish's highly intuitive poker software as part of the newly approved Multi State Poker Network (MSPN), which was available via a whole host of poker sites.
The launch of this interstate regulated online poker initiative meant that players in both Delaware and Nevada could benefit from a much more extensive variety of cash tables as well as a highly exciting and much anticipated MSPN tournament schedule. The door was also open for other states to join as and when their laws were changed.
The Levy Effect
Christopher Michel / Wiki Commons
Certainly in the early days, looking at the major advancements that the Dragonfish brand made as a company there appears to be one constant which no doubt had a significant effect on their success.
At the helm of the company in the role of CEO of 888, Gigi Levy was clearly using everything at his disposal to broker deals in what was a highly competitive marketplace. In Levy, the company had probably one of the best executives in the business; a natural rainmaker equipped with deep insight and knowledge of the iGaming sector as well as a black book of contacts from time already served.
During his tenure as acting Managing Director of Dragonfish, the extent of his reach was evidenced by the number of deals he helped put in place, which really got the ball rolling for the B2B arm of 888 – and all while doing two jobs at once!
Levy knew that if Dragonfish did well then it would help the overall bottom line of the 888 group; effectively the two entities were synonymous, especially in the initial stages, and one couldn't really exist without the other for various reasons.
For Dragonfish, there were clear advantages to Levy troubleshooting, and no doubt it was an effective experience for the employees too; good leaders make sure that everyone is on the same page, while also looking for those who are smart enough to understand the bigger picture.
Levy's temporary tenure at Dragonfish was a great opportunity for him to ensure that the same practices and principles that he applied across the 888 brands were being carried out in the same way at Dragonfish, and his initial input set them on the right course.
Final Thoughts
In summary, it is hardly surprising that Dragonfish are at the top of their game when you consider who their owners are. However, what is remarkable is how quickly they were able to establish themselves.
Within the space of three years they had built a solid foundation, cleverly identifying a niche that was under-utilised and focussing on becoming one of the industry leaders in that sector; online bingo.
Once this foundation was in place it was easier for them to diversify, particularly in online casino, and their foray into the American market could prove to be a game changer in years to come having already established a strong foothold in the country.
When thinking of software suppliers in this space, Dragonfish isn't the first name to come to mind, with NetEnt, Playtech, and Microgaming usually dominant; however, Dragonfish have found ways to innovate in order to differentiate themselves from the competition and certainly deserve their place among the industry's elite.
FAQs
Although we have done as much as we can to provide a highly accurate account of who Dragonfish are and what they do, we appreciate that you might still have some questions about the company, so we have tried to anticipate what those could be and answer them as best as we can.
Why are Dragonfish Owned by an Operator?
While this is certainly not common in the industry, there are other examples. There are no defined rules that say an operator cannot have its own separate software division and in many ways it makes good business sense.
Ultimately, it's likely to come down to the bottom line, and 888 identified an opportunity to create another revenue stream while at the same time bringing everything in house and saving time and resources. That's a double win.
Although 888 have stolen a march on their competition in this respect, don't be surprised to see others follow suit over the next few years, while some may already have plans in place to do just this.
What are Dragonfish's Main Strengths?
Although the company gets a lot of credit for its online bingo network - which is industry leading in its own right - they also perform extremely well in a lot of other areas.
Product innovation is one of them, as highlighted by their Casinoflex platform which they have successfully rolled out to a vast number of clients, especially in the United States.
As well as this, they also provide full service integration for their clients, where as well as taking care of the technical elements, they will also provide marketing services. This is a fully rounded package.
Do Dragonfish Sites Perform Well on Mobile?
The beauty of being an industry leading technology company owned by one of the biggest gambling operators is that Dragonfish keeps right on top of all the latest tech trends, and this includes mobile performance.
With the majority of players preferring to use a mobile handset to gamble these days, Dragonfish have to make sure that their mobile offering is top notch and it doesn't disappoint.
With a focus on simplicity and functionality, their mobile products are some of the best you could wish for.
Why Haven't I Heard of Dragonfish?
This could well be because, unlike other gambling technology companies who have to market more aggressively, Dragonfish are already affiliated with one of the biggest players in the game, which means they are well connected and do not need to advertise their products and services as much.
Everyone in the industry has heard of Dragonfish, and since the majority of their business is B2B that is the most important thing to them.
You may have played on a Dragonfish powered site before and not even known about it.