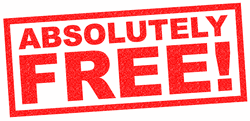 If you're looking to try a casino out without risking any of your own money then you are in luck as some operators offer bonuses which you can claim without depositing a single penny – either bonus cash which can be used however you wish (within the terms of the offer, of course) and free spins which are usually limited to a specific game or set of games.
Understandably no deposit bonuses tend to be much lower value than their deposit bonus cousins, but they still offer decent value and give you the opportunity to test a casino before you deposit your hard earned money.
No Deposit Bonus List
Note: Our bonuses have moved! In order to be a bit more efficient we've moved the list of no deposit bonuses to our main casino offers page which now shows details of no deposit bonuses alongside free spins and other offers. To see the full list simply click the button below.
No Deposit Bonuses Explained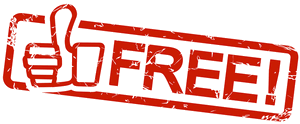 No Deposit bonuses are a little different from most other casino offers so it's worth having a read of our guide below to ensure you get the very best from your free spins or free promo cash.
These offers are primairly aimed at giving you a chance to try out a site without needing to risk your own funds, atlhough used well you can still win using no deposit offers.
For more about casino bonuses in general see our casino offers page and for more about how to use them along with a full list of welcome offers see our casino bonuses page.
Why Do Online Casinos have no deposit bonuses?
Every casino bonus is designed to be an incentive to encourage you to join and try out their products. No deposit bonuses are there to give you a complete freebie allowing you to get a feel for the casino without needing to risk your own cash. The idea here is you will play with your free funds and if you enjoy the casino you may go on to take the main casino deposit bonus offer.
No deposit offers give you free cash to play with, these deals tend to be fairly low in value (£5 – £10) given either as promo funds or as free spins. As this is free money online casinos tend to impose higher wagering requirements (WR) and possibly even withdrawal limits on these deals. This is fair enough as it is completely free but you should be aware of the requirements to give yourself the best possible chance of winning. We discuss all of these terms further down.
How can online casinos afford no deposit bonuses?
Bonuses have wagering requirements and this means you need to wager the promo cash and any winnings several times over to turn this into real withdrawable cash. Obviously the more you need to bet the more chance you are giving the casino to win their money back and so with most of these bonuses you will lose the cash before you reach the requirement.
With such strict wagering requirements you might be thinking what's the point in taking the bonus in the first place? Well, winning is just one of the reasons we want a no deposit bonus, the other reason is to try out the games and products, you are better off doing this with their cash rather than your own. On top of this there is still a chance you will win with the offer after all.
Of course many people do win with no deposit bonuses and so this still imposes a huge cost to the casino to run an offer like this. You will never see a land based casino with a promotion like this so how can the online casinos afford to run them? If you think about it, in comparison to their physical cousins, they have very few overheads to worry about. They have a fraction the number of staff, no facilities or expensive buildings to maintain, no entertainment to put on plus they don't need to handle physical cash. All this adds up to huge savings, a good proportion of which is put into the welcome offers and regular promotions at an online casino.
No deposit bonuses therefore are not a con and they do cost casinos a lot of money to run but remember they are designed more for you to 'try before you buy' rather than to win each time.
Can I Take both the no deposit and main bonus?
Yes. The no deposit bonus is not designed to be an alternative or replacement for the main casino offer, in fact the casinos want you to use the no deposit bonus and then take the main offer. The ideal scenario for the casinos is you play with free funds, enjoy playing and so carry on by depositing money to get a larger proportion of funds. Deposit bonuses tend to have much more lenient terms too so there is more chance you will end up winning after the terms are completed.
How to Claim and Use a No Deposit Bonus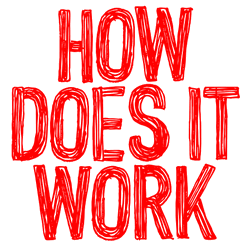 Claiming a free bonus or free spins is usually as simple as just signing up. The freebie should be awarded immediately for you to start playing once you've activated your account. Remember these offers have short expiry's so make sure you use the free money or spins quickly to avoid losing them.
When you sign up you may be asked for banking details and address information. This is not so that the casino can take any money from you rather it is used to verify you are. Online casinos are required to verify their customers by law, including checking your age and your residency. Even if you don't have to do this to get the no deposit promotion you will need to do it at some point. If you win with your no-deposit bonus you will need to verify yourself anyway to withdraw your winnings. You can read more about verification further down.
In general bonus cash is less restricted than free spins. Free spins can obviously only be used on a game that spins (i.e. slots) although occasionally the offer is termed 'free plays' and these also let you play table games. Promo cash can generally be used in all games but beware of lower weighting in some table and special games. You may be able to play jackpot games using your spins or promo cash but check the conditions as you may be excluded from any progressive jackpot prizes.
It is unlikely you will be able to use your whole bonus in one go. This is obvious with free spins, if you've got 20 then that 20 bets, but with bonus cash you are usually restricted to how much you can use in one bet (10% is quite common). This is designed so that you don't spank your bonus and walk away in seconds, rather the casino wants you to play for a little while to get a feel for their product. Once you've used your bonus and met any wagering requirements whatever is left is yours and you can withdraw it. Casinos will work very hard to get you to keep playing your funds and may therefore have long pending periods before the transaction goes through. If your casino does do this then some have the option to manually flush the funds through.
Withdrawal limits may apply on your bonus. This may restrict how much you can win from the free funds. Fair enough really as they are free but expect the limit to be at least 20x the no deposit amount, any lower and the offer is not worth it.
How to Win with a no deposit casino bonus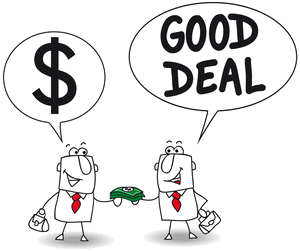 As we always say at OnlineCasinos.org.uk there is no way to guarantee a win but there are ways to give yourself the best possible chances of winning. Here are some really easy points to help you win with your no deposit bonus:
Don't let the freebie expire – No deposit bonuses have short expiries, expect this to be around 3 days, less on some occasions. This means you need to meet the wagering requirement (WR) within this time frame. A £5 bonus with a 40x WR will require £200 of bonus and bonus winnings to be staked within the offer expiry time. Make sure when you take your free offer that you have the time to play with it or you'll lose it.
Avoid low weighting games – Free bonuses already tend to have high WR and so extending this further by playing games with lower contribution can leave you with a lot to do. Take the above example but using the £5 bonus on say roulette with a 20% contribution, the WR is now actually (40 x 0.20) 200x, this means if you only played roulette (or other restricted games) you would need to play £1000 within the expiry time. That is a pretty hard ask. If you want to use free bonuses on low house edge games its best to find offers that are either specific to these games or have higher weightings. In general it's best to use your no-dep bonus on slots and other games that contribute 100%.
Keep track of the WR – Once you meet the WR there won't be a big flashing icon on the screen to tell you you've made it, unless you realise you've met the rollover and stop playing the casino is not going to stop you betting further. There is usually a process bar in the account section that will let you see how far away you are from meeting the requirements.
Play multiple games – The bonus or free-spins cannot all be spent in one go so you may as well try out a few different games and products, this will give you a better idea if you like the casino and want to carry on playing later on.
Contact Support – If you do lose your free bonus because the offer expired before you could use it or you didn't opt in when signing up then contact customer services and ask if they will reinstate the freebie. The casino wants you to use the free-bonus and if you've missed out because of a genuine mistake then 9 times out of 10 they will simply reissue the offer. If they won't then there are plenty more fish in the sea, try another offer from another online casino site.
Identification, Verification and Banking Details
You might think that verifying your identity and location should not be required for a no deposit bonus but this is not the case. All gambling operators are required by law to check that you are old enough to gamble (18+ in the UK) and that you are betting from a location where gambling is legal, or from a location where that casino is licenced and accepts players.
Even though no deposit funds are free to claim it's not exactly play money. If you meet the wagering terms then the promo cash is converted to real cash, as soon as you then withdraw that cash you have then gambled in the eyes of the law.
Most online casinos will let you play with your freebie without requiring verification, but you will need to verify before you can withdraw any money. Other operators make you verify who you are up front before you play. It may seem inconvenient but it doesn't make a difference really whether you do it before or after.
Many casino sites will ask you for you banking details when you sign up, this is a form of verification rather than a sinister trick to take funds from your account. If you register with a bank card that is registered at the same address as you signed up to the casino with this is often enough to verify your identity. Casinos can perform a soft credit check on you and also check the electoral roll, if these details match those you gave the casino then you often pass the verification without even knowing about it.
If your bank account is registered at a different location to the one you gave the casino or you sign up using another payment method you may be asked for further identification. If you are not registered on the electoral roll you may also be asked to further prove your address. This will include passports, driving licences, utility bills, all the usual gubbins.  You can read more about gambling licences and law in our UK licencing article.