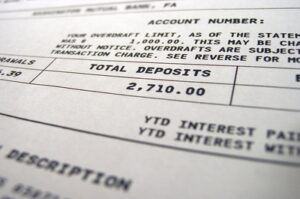 If someone asked to see your bank statements, in 99% of situations you would say 'absolutely not'. After all, not only is the information private, but it is also very sensitive and has the potential to be exploited leaving you out of pocket.
If a business asked to see your bank statements you would probably think twice too. Apart from a mortgage company and one or two others, you would want to know exactly why they were asking for it before you even thought about complying.
An online casino might not feel like it falls into the same category as a mortgage company, and let's face it, for some people casinos aren't exactly the most trusted of businesses out there, but there is actually a very good reason why they might ask you for proof of income.
Not only are they legally required to ask for this information in certain situations, but they actually do it in order to keep players safe.
Online Casino Verification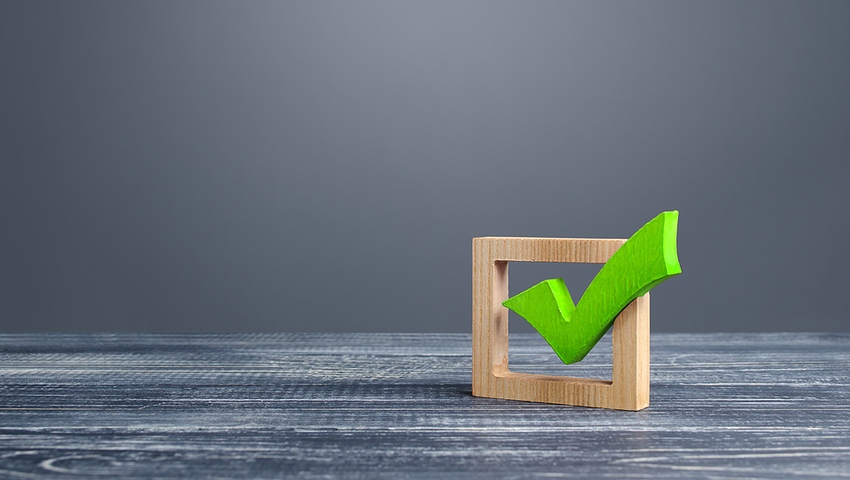 As of 7th May 2019, all online gambling services have been required to verify their new customers before they are allowed to do anything else on site.
Sometimes this can take a short while and require the new player to upload proof of ID and proof of address, and sometimes it can be done automatically using your bank details.
This means players are often asked for drivers license, passport, utility bill, etc.
This is all there to ensure no underage gambling takes place, no money laundering is going on, and that no one who could be deemed at risk (is on the GamStop register for example) is able to sign up and gamble.
None of this has anything to do with your financial situation however, so once the casino has verified your identity why would they need to see bank statements?
Source of Funds or SOW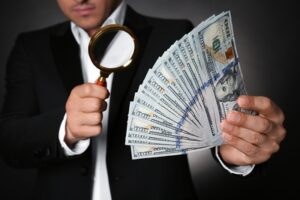 If you are a player who deposits regularly, or in large lump sums, this may be flagged on the casinos' system and mark you out as needing further investigation. They often call this 'enhanced verification', but essentially they are just checking for affordability.
Your identity is not being questioned here, but the casino will want to make sure that your gambling activity lines up with your disposable income, in the same way a loan company or mortgage company would want to check that you could afford the repayments.
Is it intrusive? Yes. Is it necessary? Absolutely.
It might even be a bit scary the first time you do it, but so long as you are gambling with a licensed and trusted casino, your information and your money will be as safe as it is possible to be, since casinos use the same sort of online security as banks.
Information they could ask for includes:
Bank Statements
Payslips
Proof of Employment (employer will not be contacted)
Ewallet Account Statements
Dividend Income
If you have told them you are gambling with winnings from another casino site they might want to see proof of this too. It all depends on the situation, but remember, you are dealing with another human being whose job it is to determine whether or not you are telling the truth. It's them you need to convince, and if they get it wrong their jobs could be at risk, so be honest and helpful and it should all be done with quickly.
By carrying out SOW checks, an online casino protects themselves and the player by ensuring that they have the sort of income or savings that can support the level of gambling that is going on. Doing this stops people who are gambling with money they don't have from falling through the gaps, and avoids financial ruin for who knows how many problem gamblers.
What Triggers a Source of Wealth Check?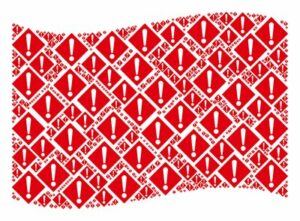 All companies will have their own guidelines here, and it will partly be based on you and your history as a player too. The warning system will mainly be handled by clever software to begin with, before being handed over to a human being to do the checks.
For example, if you have been with the casino for 3 years and in that time you generally deposit £20 a week, then they will know that for you, this is normal. A significant change to this amount each week, or a single week with a huge deposit of hundreds or even thousands, may well sound the alarm and be looked into.
A player who regularly deposits £1000 a month will probably have been checked out when they first started playing, since £1000 is a decent chunk of cash in the first place, but provided they could prove this was an affordable amount to them they would pass the check. However, if they suddenly started spending £2,000 a month then this it should trigger another check to ensure this uptick is still affordable.
These things could be signs of the beginnings of a gambling problem, or even low level money laundering, and casinos will want to jump on it before it goes any further.
What Happens if I Refuse to Send my Bank Statement to a Casino?
If you really can't make your peace with having to send personal info to your casino, then you will have to accept that online gambling is not for you – at least not with the sort of money you may want to stake.
Chances are, a refusal to comply with the rules will force the casino to suspend or permanently close your account, and you will not be allowed back at a later date either.
Again, this is done for their own protection and yours too. By law they have to take all necessary steps to ensure you are gambling responsibly, and they have to keep proof of these measures too. If they turned a blind eye or only did half a job, and you ended up in financial difficulty (or turned out to be a drug kingpin laundering money), they could get in a lot of trouble and even be fined millions of pounds.
It's just not worth the risk for them, so they will regrettably decline your custom.
Any money already in your account should be returned, but after that it's goodbye and thank you.
When NOT to Give a Casino Your Bank Statements
We would hope that no one who has read the articles on this website would gamble with any company other than those licensed by the UKGC, but if for some crazy reason you have signed up to a black market casino, for the love of all that is holy do not send them your bank statements.
They are already operating outside of the law, what makes you think you can trust them with your private financial information?
Other than this fairly obvious warning, the only time you should be wary is if the request for details comes from a number or email address you don't recognise.
Scams come in all shapes and sizes, so if you are ever suspicious about a contact you receive you are well within your rights to tell them you will call/email back using a number/e-mail address you find on their website.
Any legitimate employee will be ok with that, and you will be sure that you are sending your details to the real company, and not some scammy imposters.