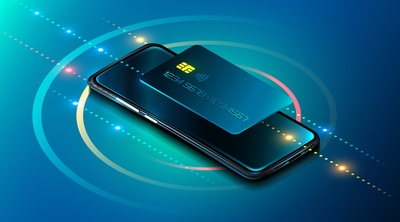 As one of the more recent payment methods to come to market, paying by phone bill has revolutionised banking in a number of different industries, including online gambling.
Developments and advances in technology over the years have enabled merchants and traders to offer even quicker and more convenient options to their customers, and none are more cutting edge than paying using your phone.
In the world of online gambling especially, there has been a considerable increase in mobile phone use, firstly for playing the games themselves and now to make payments as well; it makes sense that one would follow the other. Indeed, this is now one of the most used payment methods no doubt due to the convenience of being able to pay from the same device that you use to play.
The popularity of smartphones has forced manufacturers to really push the boundaries when it comes to their capabilities, and as technology continues to advance the potential for playing, paying, and doing other things by phone seems limitless.
Online Casinos That Accept Pay By Phone Bill
18+. Play responsibly, BeGambleAware, for help quitting visit
Gamstop
. #ad.
| | Site | Min Deposit | Withdraw Method | Fees | Visit |
| --- | --- | --- | --- | --- | --- |
| | Kaiser Slots | £10 | Card or Bank | 0% | T&Cs Apply, 18+ |
| | Dukes Casino | £10 | Any Other Method | 15% Dep, £2.50 With | T&Cs Apply, 18+ |
| | Pots Of Luck | £10 | Bank Wire | 0.15 | T&Cs Apply, 18+ |
How to Use Pay by Phone for Gambling
Due to the unstoppable rise of mobile technology, operators and developers have been quick to act to not only optimise their websites and slot games for mobile use, but also to implement mobile technology in other key areas.
While many people still use debit cards to top up their online gambling accounts, there are a couple of problems with this when using a mobile. The main issue is that when a customer is playing a slot game and they run out of credit, topping up via debit card takes some time, but slot games move at pace and players can't often wait that long. Conversely, when paying by phone they can top up in seconds and then get back to playing their slot.
The process is simple:
When a player signs up to a casino operator they must first choose their banking method(s) before depositing and going off to play.
If they choose the pay by phone option they will be prompted to enter their mobile number and then validate their details via text, before choosing their initial deposit amount.
The payment method is now set up and ready to use again whenever needed.
During their next slot game, the player can now simply click on the pay by phone short cut icon and top up their account with just a few taps of the screen. This literally takes a few seconds.
Customers will find that the relevant funds are added to their mobile phone bill every month, which is an impressive bit of technical wizardry, but there are some disadvantages to this as well.
Currently, this deposit method is capped at £30 per day, and customers cannot use this method to withdraw which means that more than one banking method needs to be registered. It's also easy to lose track of what you have spent if you aren't careful, resulting in a nasty surprise at the end of the month.
However, it is a great for players on the move or those who are in the middle of a great session and need an emergency top up, but it should be used with caution and a strong wifi connection is advisable.
Security & Service Providers
The technology behind this payment method is actually incredibly simple. If you have ever sent a premium rate text or tried to vote for a reality TV show with a paid message then it is more or less the same thing.
You send a text at an inflated rate and the company at the other end of the text get the money, minus a fee charged by the service provider. So you could think of it as sending the casino a very expensive text message!
This sort of thing would be ripe for exploitation, but thanks to the UK Government all mobile payments are regulated. There are a set of guidelines that cover mobile phone bill payments to which all companies processing them must adhere, and this goes beyond the online casino sector, extending to things like EA mobile games, Gameloft and much more.
These service providers' reputations are on the line, so it behoves them to fall in line with the regulation. There are a couple of different companies battling it out in this market, the biggest of which is Boku who you may well have heard of.
There are others though, such as PayForIt, Siru, and the aptly named Pay By Phone, all of which service the online gambling industry and have a solid reputation in multiple other markets too.
Who are Boku?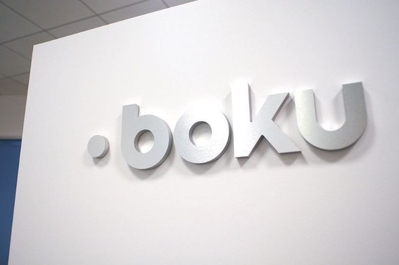 Given that Boku are the payment provider that you are most likely to come across, it makes sense to learn a little bit about them.
Established and founded in San Francisco, Boku is the brainchild of Mark Britto, Rob Hirson, Erich Rigenwald and Javier Martell. Although the company was created in 2009, it wasn't until a few years later that it really began to take off – especially in industries such as online gaming.
This is because mobile technology was still somewhat behind at the time in terms of development, with most of the newer capabilities considered proprietary at best, and at worst, undiscovered.
While Boku was indeed created in 2009, its predecessor, Vidcom Ltd was actually formed long before in 2003, in a small pocket of Derbyshire, UK. It was in 2009 that Glyn Smith and Thomas Kirk (as well as original angel investors, Dr Steven Gillam, Phillip Meakin and Chris Harris) convinced San Francisco based venture capitalists to give them funding, which essentially reignited the company not only by name, but as a whole.
Re-formed in Delaware as Boku, the years which followed saw the company go through multiple investment rounds where their value shot up considerably with numerous venture capital funds coming on board. In 2017 the company floated on the London Stock Exchange with a valuation of £125 million.
The company's move to the United States was a masterstroke. Their ties with Silicon Valley brought about superb potential and this showed over the years that ensued, producing partnerships with some of the most prestigious companies of the modern era.
Linking up with Google, Facebook, Apple, Sony, Spotify, and EA, they brought on some of the biggest B2B (business to business) clients in the world, and their technology is connected to more than 173 different carriers across more than 50 global markets.
Final Thoughts
Paying using your phone bill is certainly not a fad, and as technology improves mobile capabilities will also get better, which means that paying by phone is here to stay.
There is no doubt whatsoever that Boku is a highly credible payment system, but it is not the only one.
What is perhaps most impressive about Boku is the number of businesses in the sector that have it as an option, and this is what marks it out as the industry leader.
However, with mobile trends on the rise and more and more people preferring mobile casino play to desktop, there are bound to be some new contenders to the throne to compete with those that are already there.
For the casino player, it doesn't really matter which provider reigns supreme, but paying via mobile phone bill is a welcome option that saves time and is extremely convenient for many a discerning online gambler
FAQs
We can understand that customers may have specific questions that may not have been covered in the above, so we have answered the most common ones here.
Do Online Casinos Charge for Paying by Phone?
Generally, this tends to be the case and very rare that it doesn't happen, although it is always worth checking.
The fee won't be astronomical, usually a small percentage of the amount you deposit, but it will cost you a few spins on your favourite slot perhaps.
That's the cost of convenience.
Is Mobile Casino Safe?
So long as you are playing at a UKGC licensed licensed casino, then yes.
Every online casino operator that we work with has been regulated and approved by a relevant gambling commission and has SSL encryption, which means that they comply with all of the necessary legislation and payments are secure. That goes for their mobile sites too.
Paying by mobile is even more secure if anything, because you don't have to enter any bank details, its. However, if you are playing or paying by mobile, it is always best to use a secure wifi connection if possible.
How Fast are Mobile Deposits?
Deposits are usually instant, and because the cost is simply added onto your mobile phone bill it means that you can continue playing casino straight away too.
So you don't have to worry about waiting for funds to land in your gambling account, they will be there seconds after you hit the button.