Neteller is a digital wallet or eWallet payment service. The electronic wallet acts as an intermediate between your usual bank, card provider or money issuer and your online casino or betting site. For customers, the majority of deposits and withdrawals are fee free, although fees may be charged when loading and removing funds from the Neteller Wallet, depending on the method you use (e.g. bank transfer deposits are free).
The main benefit of using Neteller as your primary payment option with an online casino is security and privacy. Payment details only need to be stored once with Neteller and not with individual merchants. This means less updating when payment cards expire and reduced chances of information theft. The service also allows users to keep transactions separate from usual bank statements and can even be funded in cash using vouchers available from high street shops.
Online Casinos That Accept Neteller Payments
18+. Play responsibly, BeGambleAware, for help quitting visit
Gamstop
. #ad.
| | Site | Min Deposit | Min Withdraw | Fees | Withdrawal Time | Visit |
| --- | --- | --- | --- | --- | --- | --- |
| | 888 Casino | £10 | £10 | 0% | 2-3 Days | T&Cs Apply, 18+ |
| | Gala Casino | £5 | £10 | 0% | Instant - 8 hours | T&Cs Apply, 18+ |
| | Kaiser Slots | £10 | £10 | 0% | Up To 2 Days | T&Cs Apply, 18+ |
| | All British Casino | £10 | £20 | 0% | 24 Hours | |
| | Betfred Casino | £5 | £5 | 0% | Up To 48hrs | T&Cs Apply, 18+ |
| | Unibet Casino | £5 | £10 | 0% | Up To 12 Hours | T&Cs Apply, 18+ |
| | Vbet | £5 | £1 | 0% | Within 72 Hours | T&Cs Apply, 18+ |
| | Mr Play | £10 | £10 | 0% | Up To 3 Days | T&Cs Apply, 18+ |
| | 10Bet Casino | £10 | £1 | - | 1-2 Business Days | T&Cs Apply, 18+ |
| | Dukes Casino | £20 | £ | 1% up to £3 | Up To 4 Days | T&Cs Apply, 18+ |
| | Mr Green Casino | £10 | £10 | £1 or 1% Over £100 | Instant | T&Cs Apply, 18+ |
| | UK Casino Club | £10 | £10 | - | 1-2 Days | T&Cs Apply, 18+ |
| | 32Red Casino | £10 | £10 | 0% | 2-3 Days | T&Cs Apply, 18+ |
| | 777 Casino | £10 | £10 | 0% | 2-3 Days | T&Cs Apply, 18+ |
| | Pots Of Luck | £20 | £10 | 1% Withdrawal Fee to £3 | 1-3 Days | T&Cs Apply, 18+ |
| | Ladbrokes Casino | £5 | £5 | 0% | Up to 6 hours | T&Cs Apply, 18+ |
To see a full list of Neteller bookmakers visit our betting sites banking section.
How To Use Neteller for Gambling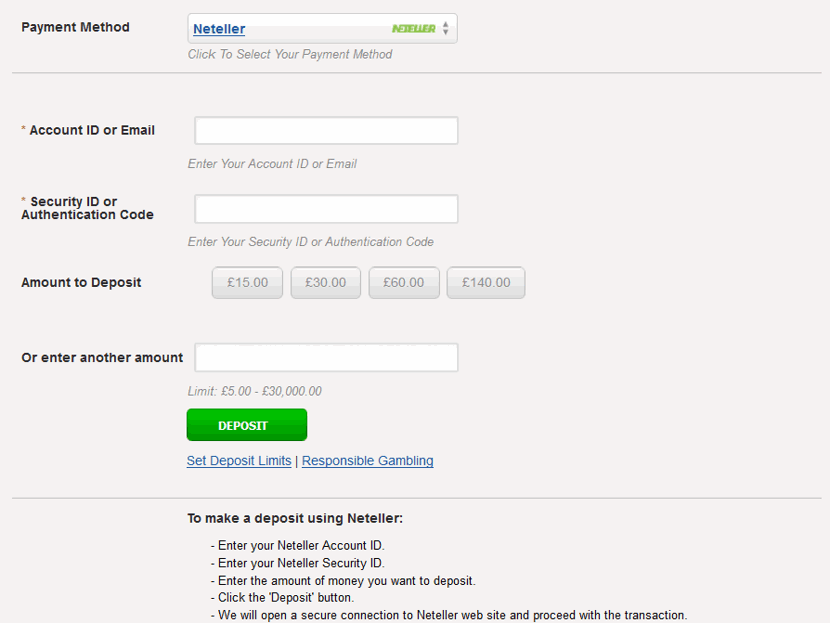 There are no restrictions on using Neteller to gamble in the UK. If playing outside the UK gambling must be legal in the territory you are attempting to fund a site from and your ultimate payment provider (usually your bank or card issuer) must also allow gaming and betting transactions.
Neteller itself is not like a typical bank, they do no issue or lend money, rather they act as an intermediary payment provider. Funds can be added to Neteller accounts from numerous sources including direct bank transfers, card payments, other eWallet providers and even by cash vouchers, such as PaySafeCard (so you don't even need to have a bank account).
Neteller, as an eWallet service, can be used as a payment hub. This means you can add multiple payment methods and card to the same eWallet account. Useful if you like to use multiple funding sources but you only want to store these details in one place.
Once set up with a Neteller account and a linked payment method adding funds to casinos is as easy as entering an email address and password. No payment details need to be stored directly with the casino site, providing added security and easier updating.
All casinos that allow Neteller deposits also allow withdrawals and the clear majority charge no fees, have low minimum, high maximum limits. Neteller themselves do not charge fees for deposits and withdrawals into and out of casinos but they do charge some fees for loading and removing money from the eWallet itself. Read more about fees further on.
Benefits of using Neteller to Gamble
Discreet – Keep transactions separate to your usual account.
Allows users to keep better records of winnings and loses.
Quickest withdrawal times, with an average of 24 hours or less.
Perfectly designed for the online gambling industry.
Secure – Only need to store payment/bank details in one place and not directly with a casino.
Easy to update when card or bank details change. Update on one site rather than many.
Casino choice – Neteller is more widely accepted than other wallets such as PayPal.
Low minimum deposit and withdrawal limits, equivalent to card.
Benefits and VIP rewards the more you use it.
How to open a Neteller Account
Neteller are part of the PaySafe group, the same company that own Skrill and PaySafeCard.  Getting set up with an account is a very easy process. It is possible to open an account with just an email address and basic details (name, address, etc.), without verification. This allows you a limited account which can be used immediately to start depositing into casino accounts.
Begin by entering your email and choosing a password.  Followed by your name, date of birth, country of residence and preferred currency. Note that you can hold your account in several different currencies but you can only set this once at the time of registration. This is important and you do not pay fees to send or receive money from Neteller but you will have to pay a currency conversion fee if applicable.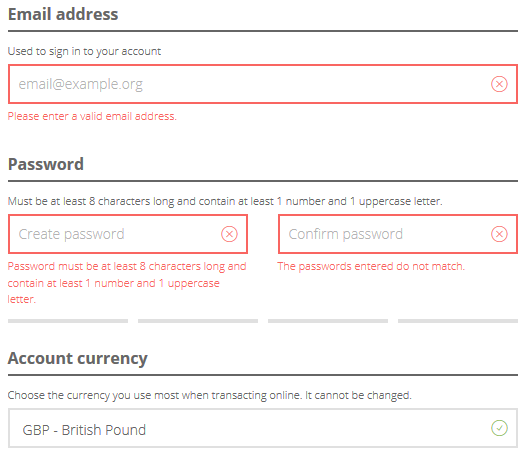 Set a currency that matches that of your primary payment method and the currency you prefer to gamble in to reduce any fees.  Enter an address and your phone number and agree to the terms.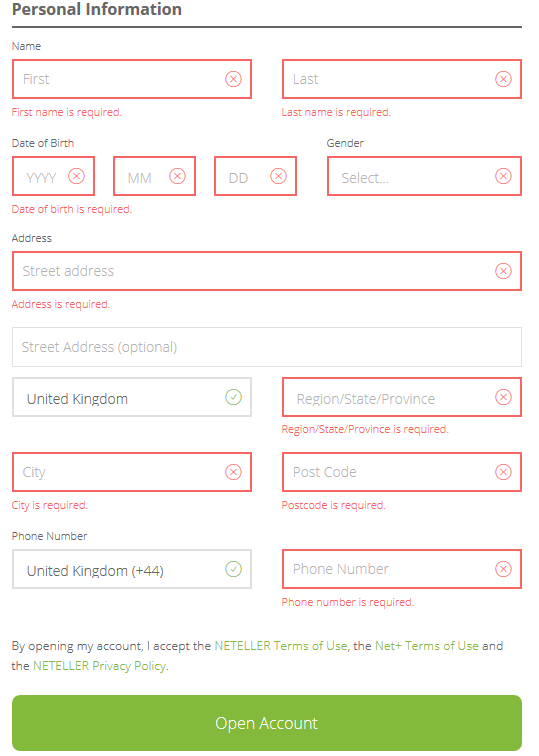 Customers can now immediately add funds using any bank account, card or digital wallet. Neteller also allow you to add vouchers that can be bought in many high street shops, called PaySafeCard. These vouchers can even be bought in cash, and therefore there is no need to have or use a bank at any stage if you prefer. PaySafeCard deposits to Neteller do however have higher fees which you will need to factor in (see later).
Your Neteller account can now be used to make limited deposits and withdrawals until verification is complete. This means you can go from starting your Neteller account registration to depositing into a casino within around 5 minutes.
Neteller Account Verification
When you join Neteller you can use your account straight away, however to make significant deposits or withdrawals you will need to verify who you are. This is again to prevent fraud and is a legal requirement with any payment provider.
Verification is easy and can be done in the same way you verify yourself with the casino site. Send in a copy of a drivers licence or passport to confirm your name and age along with a proof of address.
If you are using a bank card or bank account to add and remove funds with Neteller you will also be required to verify that these accounts belong to you. This is done by a small deposit made onto your card or into your bank. Once you receive this deposit enter the amount along with the payment reference number to verify your card and unlock withdrawals.
Neteller and Casino Welcome Bonuses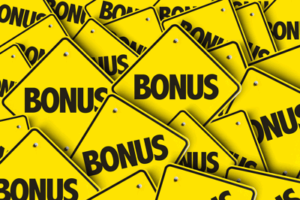 Neteller is a hugely convenient and easy to use digital wallet service that was principally designed to fund online merchants such as casinos. Unfortunately, in the early days of the service the levels of security were not as high as they are now and this allowed some people to use Neteller accounts to exploit casino sign up offers. Therefore many operators now refuse to issue deposit bonuses if you sign up and deposit through Neteller.
Fortunately there are a large number of casinos that do issue bonuses when funding via Neteller and we have indicated the casinos that we list that accept the payment method in our table at the top of this page.
If you would like to sign up to a casino that accepts Neteller but does not issue a bonus you can always make your first deposit using another method, such as a debit card to claim the offer, and then switch to Neteller for subsequent deposits later on.
Depositing and Withdrawing Using Neteller
Adding funds into a casino from a Neteller account, or any eWallet, couldn't be easier.
Select Neteller as your deposit option in the casino, enter your Neteller registered email or account ID along with your 6 digit Secure ID, and click deposit. A separate window will open where you can enter your payment password. That's it, your funds will instantly be in your casino or betting wallet.
The example below is from a Neteller Casino, however all operators will be very similar.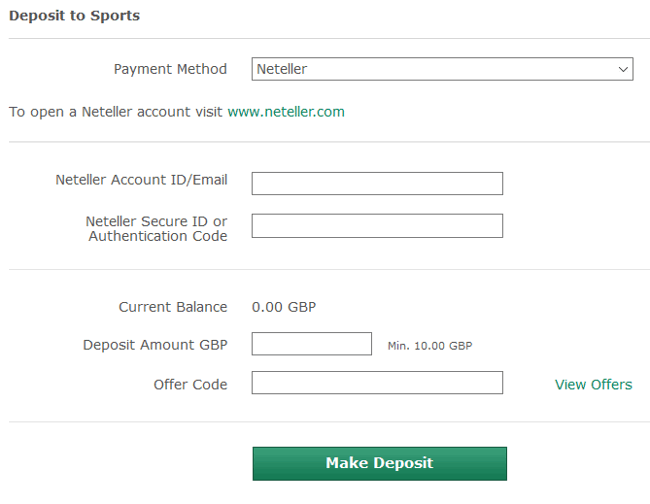 Withdrawals work the same way, select a withdrawal amount, enter your password and ID, and you are done. The real benefit of withdrawing to a Neteller account is speed, as soon as the casino processes the transaction the money will be in your account within seconds. For the fastest withdrawals play casino with the bigger operators, such as Ladbrokes, who guarantee Neteller withdraws within 4 hours even on weekend or bank holidays.
Smaller casinos can take longer to process transactions, especially during weekends and holidays. The time is takes to withdraw is completely dependent on the casino, average withdrawal times for our recommended sites are indicated in the table at the top of the page.
Of course withdrawals from your Neteller account back to your bank or card are liable to the usual transaction time limits of a few days.
Deposit and withdrawal minimum limits with casinos tend to be identical to normal card payments, on average £10. Maximum limits can be lower compared to direct bank transactions although these are individual transaction limits and there is nothing to stop you making multiple deposits or withdrawals until you reach the amount you want.
Casino Account Verification Using Neteller
When using Neteller to play casino games online you will need to verify who you are with the casino by sending in a copy of identification (e.g. passport) and proof of address (e.g. bank statement).
This is a legal requirement in the UK, and many other countries, and is designed to prevent fraud. All customers are required to prove they are old enough to gamble and that they are residing in the same country, irrespective of payment method used.
When using a bank card as your primary funding method with a casino ID checks can often be performed in the background using a process known as a soft credit check (read more). This cannot be done with an eWallet so manual verification will always be required. If you like you could sign up to a casino using a bank card for easy verification and still use Neteller as your main deposit/withdrawal service.
Net+ Pre-Paid MasterCard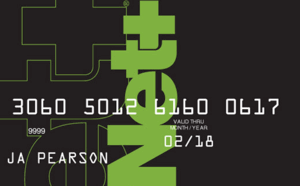 Although some casino sites do not accept direct Neteller transactions (Sky Vegas for example) it is still possible to use your Neteller account by getting their pre-paid Net+ MasterCard.
This lets you make card payments to casinos, or indeed any other merchant where MasterCard is accepted, in the same way as you would with a normal debit card. There are no fees for online or in store purchases but you will be charged a fee for cash withdrawals.
The card is available as a virtual card or as a physical plastic card.
Fees
For the customer using a Neteller account is free there are fees charged when uploading and withdrawing funds, that vary depending on the payment methods. Neteller accept over 65 different deposit methods, for a list of all fees visit the Neteller site.  The average is around 2.5% for deposits.
There are no fees from Neteller for transferring from your account direct to a casino site, and vice versa.  Any fees charged at this stage would be charged by the casino and as the vast majority of casino sites do not charge fees for the Neteller we would recommend you avoid any that do.
Neteller charge a $10 (or equivalent) to withdraw direct to your bank. Therefore larger withdrawals are often more efficient than smaller transactions. Currency conversions are charged at 4%.
If you use the money in Neteller direct with other merchants there are no charges. Inactive Neteller accounts after one year are liable to a monthly €3 (or equivalent) fee.
If you use a credit card to add or remove funds to Neteller (or directly to a casino) you will be charge cash fees by your credit card provider, you will also not be able to use thise funds to gamble as this is no illegal in the UK.
Security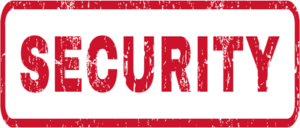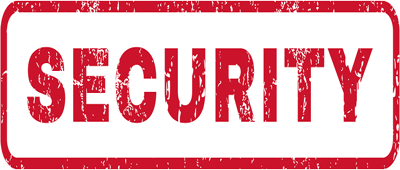 A big benefit of using Neteller is the ability to keep your gambling transaction separate from your main account. This may be for privacy reasons or just to keep better track of winnings and loses, and it is the primary reason why people play casino using Neteller.
There is however an added benefit of enhanced security bestowed by not having to store bank or card details directly with the casino site. This is especially useful if you play with multiple casinos as the more operators you have your payment details registered with directly the more chance those details could be stolen by a third party.
Neteller's own encryption technology that they use to secure your payment details is military grade and better than the security used directly by the casino. The company is also regulated by the FCA (Financial Conduct Authority) and having been around since 1999 you can be fairly secure that they know what they are doing.
Neteller vs PayPal

Neteller was designed to be used as a discreet digital payment wallet and over half of transactions made with the service are gambling related. The eWallet is therefore tailored for casino and betting transactions. PayPal is a broader more mainstream digital payment option, initially set up for eBay, and whereas it can be used to fund casinos there is lower coverage compared to Neteller.
Neteller's deposit and withdrawal fees are generally lower than PayPal too, which for active users adds up over time. There is also a VIP program available with tiered benefits and lower fees that cannot be found with PayPal.