The eWallet isn't exactly a new concept anymore. Online payments have been possible since the early 90s (Pizza Hut lay claim to being first, in 1994) and the most famous eWallet, Paypal, was founded at the tail end of 1998.
Despite now being decades old though, eWallets are not widely understood by most people beyond their basic function.
This isn't a problem, since technology and internet security is now so good that as long as you can remember your password and operate a simple interface you can use them hassle free, but when it comes to online casino gambling they have some specific qualities that can be useful.
This article will look briefly at how eWallets work in general, and then move on to how they fit into the online casino industry.
What is an eWallet?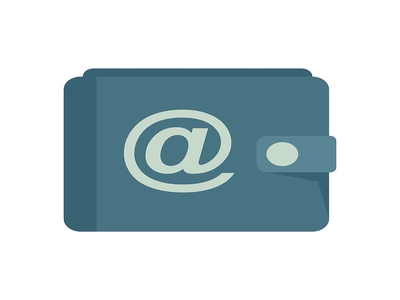 In the same way that an email is a digital letter and an ebook is a digital book, an eWallet is a digital wallet. They are used a lot with ecommerce. The 'e' in all of these words actually stands for electronic but people tend to use the term digital instead.
So an eWallet serves as a place to hold money online that is not your bank account. Or at least it used to.
These days, there are two main ways to use an ewallet:
As a store of real funds – So you could transfer money from your bank account to your ewallet in the same way you might withdraw from a cash machine and keep it in the wallet in your pocket. That money then rests in the ewallet until you spend it.
As an intermediary – In this scenario the ewallet has your direct debit information and an online sale goes from the merchant, to the ewallet, then to your bank. It's basically the exact same thing as a direct debit but with an extra step.
So they have become a little more flexible since their inception.
They can now be used as a sort of middleman between your bank account and all of the places you might want to spend money online, and you aren't limited to one bank account with them either.
You can link multiple payment sources to an eWallet, so it's possible to use all of your different bank cards via one single eWallet, and best of all, they are free.
How Does it Work?
Once you have signed up, using eWallets really is as easy as 1, 2, 3.
You can actually do a lot more with them these days than you ever could before, including sending requests for money from people that owe it to you, set up standing orders, split restaurant or utility bills, create invoices and loads more.
For our purposes though, all you really need to do is register the bank cards you want to use. Once you find the option to 'Add Card or Bank' or something similar, you will be prompted to enter the details such as the name of the bank and your card details.
Once you have done this, the eWallet will be able to store that information and access your bank when you tell it to.
From this point onwards you can use your eWallet to pay for goods and services wherever it is accepted by selecting the eWallet as the preferred payment option instead of choosing bank card.
Any money you spend or deposit will require you to enter your password and then it will be deducted from your bank account via your eWallet. This is pretty much instant too, so you other than the extra convenience, you won't notice the difference.
Alternatively you can add funds to your eWallet, and set up your account to use existing funds rather than taking money from your bank account each time you pay via the eWallet.
Now the eWallet will spend the money that is actually deposited into the account instead of contacting your bank to debit the money from your bank account.
There are often settings to control this, such as instructing the software to use money in the account first before debiting your bank account, or even to only use money actually in the account.
Why use an eWallet for Online Casino?
The reasons why you might choose to use eWallets are vast, but gamblers tend to find the reasons below most valuable.
We will cover each item on the list in more detail, but for the TLDR crowd, the top reasons an online gambler might opt for an eWallet over a regular direct debit are:
To keep their bank details private
To keep all gambling transactions in one place
To monitor profit/loss more efficiently
To help stick to spending limits
To speed up transactions
Let's have a look at these in a bit more detail.
Privacy & Security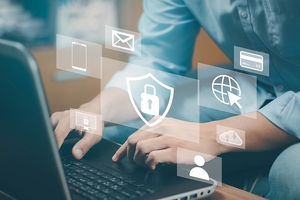 A great benefit of eWallets is that they keep gambling transactions off your bank statement. There are many reasons why this might be important to someone, so depositing via Skrill or another online payment provider is one way around this.
If you put £100 into an eWallet, your bank statement would show that as an outgoing transaction to the payment provider. Where you send the money from there would be private. The same is true if you used your eWallet to purchase directly from a website.
The other consideration is enhanced security.
Every time you provide your bank details online you are giving the vendor permission to store them on their system.
Having your bank details stored on the servers of all of the different websites you have ever used to buy something might be worrisome for some people, but if you use an eWallet you only need your bank details stored with them.
That means your details are not spread across hundreds of different sites that could potentially be compromised – even though this would be extremely unlikely to happen.
Controlling Your Money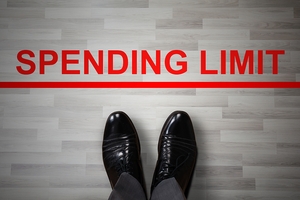 This section takes into account three of the bullet points on the list above.
People who play at a number of different online casinos might want to use one central pot for all of their gambling funds, and keep that separate from the rest of their money.
This serves a few purposes.
If all of your gambling money comes from one dedicated online eWallet then you can easily see how much you have deposited from and withdrawn back to that account. This makes it very easy to keep track of your profit or loss over time.
You can also easily see which sites are getting most of your money if you play at more than one.
Using an eWallet is also a very good spending control tool. All online casinos will have their own responsible gambling tools, but using an eWallet can be an extra line of defence.
You might transfer a set amount each month which you can then deposit at the online casino or casinos of your choice. You then know that the money in your eWallet is your gambling allowance for the month, and you can spread it out accordingly.
Faster Withdrawals
One of the biggest benefits of using an eWallet is that in almost all cases your withdrawals will be with you in the fastest time possible.
Most online casinos say that withdrawals to your bank account could take a few days, and even though this isn't always the case, it does happen during busier periods or at notoriously slow paying casinos.
Withdrawals to eWallets, on the other hand, can be instant once processed and at the very most take a few hours.
That means any winnings will be back with you in no time at all and you can enjoy them as you please.
If you move money around quite a lot between different casinos this could be a big help, but apart from anything else, having your winnings take so long to reach you in this day and age just feels wrong.
Convenience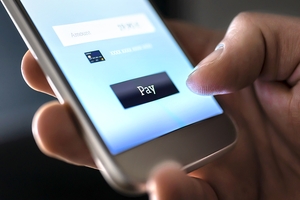 This one is actually an underrated perk of using eWallets.
When you pay for something online using a bank card you need to enter your card details such as the long card number, the expiry date, and cc code.
This takes time, no one can ever remember that long 16 digit card number, and if your card isn't close by it's annoying having to go and dig it out.
It's true that you need to do this to link an account to an eWallet as well, but you only have to do it once.
After that, if you want to spend money via your eWallet you just need to enter your username and password and you are away.
This is not only much easier to remember but also much more convenient because all the info you need is in your head, and even if you forgot it you could reset your password using the device you were already using.
No messing about finding your wallet, or that card you haven't used in a while which you were sure you put in the drawer but now doesn't seem to be there.
Side Hustles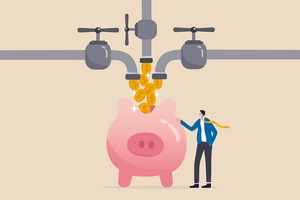 This one wasn't on the list (serves the TLDR crowd right for being impatient), and it is also pretty left field, but eWallets are a great idea for anyone who has a small side hustle.
This is a job on the side in your spare time that makes a little bit of money but not enough to live off. Many people with side hustles have found a way to monetize a hobby.
Some people might make and sell things online, or run a small YouTube channel on something they are interested in that brings in a bit of advertising revenue, and others might do the odd bit of teaching English as a foreign language at the weekend.
Whatever it is, if the money from these side hustles is paid into your eWallet by your customers, you can then use those funds as your online casino spend (once you have paid any necessary tax of course).
This keeps your actual income completely separate from your fun money, and also means you don't have to budget for casino spend in the same way, you can just use the extra pocket money you get from your side hustle.
It doesn't really matter where this extra cash drip feeds in from, it doesn't have to be a side hustle, but if you find yourself with small amounts coming in for whatever reason (royalties, premium bond wins, anything) you could divert them to your eWallet and see it all as fun money.
Credit and Bonuses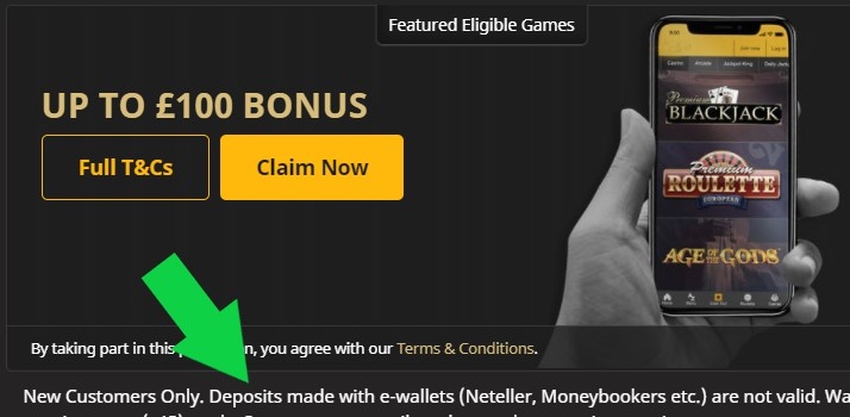 Just before we finish, take note that using an eWallet for your online casino payments does come with a drawback.
Many operators don't accept eWallet deposits when it comes to claiming bonuses. For example, an offer to deposit £50 for a 100% bonus might not work if you use Neteller to make the deposit.
This is because it costs the online casino more to accept payments via eWallets, so when it comes to promotions it's a step too far for them, although most are happy to accept regular deposits via a range of different digital wallets.
This isn't always the case, and it will be made clear in the terms and conditions of each offer so have a quick look before you decide what to do.
The other thing to mention is that gambling via credit is now banned in the UK, and online payment providers are obligated to enforce this.
This means that, while you may be able to link your credit card to your eWallet for regular purchases, when it comes to online casino deposits this function will be blocked. It's the law.
If it's not, you need to ask serious questions of your payment provider!
It's best to stick to the well known names anyway, like Skrill, Paypal, and Neteller, as not only are these very safe and secure but they are widely accepted at online casinos big and small.