Google Pay Casinos
Google Pay is payment platform from google that allows users with Andoid phones to make payments, such as depositing to casinos. The system was originally called Android Pay when it was released in 2015 and was built around the Google Wallet system that goes back to 2011. It was renamed Google Pay, or GPay as it is commonly called, in 2018 and in now accepted in around 30 countries, including the UK.
The idea is simple, you can add existing credit and debit cards to a google wallet on a phone or tablet and then use the digital platform from google to pay for things online or in store. This includes depositing to casinos that accept the method, although it is important to note that in the UK you can now only deposit to online casinos using debit cards since April 2020, even through GPay. The concept and functionality is very similar to ApplePay, which basically does the same job for iOS devices.
GPay has become a popular payment method for casinos as it is seen as more secure. Using the digital wallet means you don't need to store any card details directly with the sites you use, which means you banking information is less liable to be compromised. Below we list reputable UK licensed casinos that accept GPay, further down you can find more information about what it is, it's history and how to use it.
Bet365 - Best Casino For Google Pay
Bet365 are one of a few operators currently accepting Google Pay and frankly in our opinion the best. It is accepted in the UK and Ireland in both GBP and Euros. Deposit limits are low at just £5 and you can deposit up to £5,500 in one transaction, all fee free.
Any deposit made using GPay is instant, of course, the registered name on your Google Pay account must match that registered in your account. If you have multiple cards in your wallet you can select which one you wish to deposit with when depositing. Funds can be added using your google pass code or finger print.
It is not only the fact you can deposit with google pay that makes Bet365 the place to go but the quality and depth of product when you are there. They are a supremely good operator that are all about the games with no nonsense, they have a huge amount of customer loyalty and that really says it all.
Accurate as of October 2020, subject to change and location. Eligability of customers is at the discretion of Bet365.
Google Reinventing Online Payments
Technological disruption is taking the world by storm, industry by industry, vertical by vertical and business by business, though none more so than in the online casino (iGaming) sector where the landscape has not only changed over the last few years, but been the subject of a radical redevelopment, with one company pulling up trees.
Respected American author, philosopher and visionary, Harriet Jackson Brown Jr, once famously said: "nothing is more expensive than missed opportunity", and the online casino industry is reaping the rewards of technological investment with decisions to act now paying dividend.
It is perhaps apt, that it is indeed an American company which takes centre stage, no less a company which in many eyes, is the default world leader. When Google came to being at the beginning of the internet age, their objective was a simple one; in years passed, to many they have become as complicated as a giant rubix cube.
Reordering and compartmentalising the globe's information on the World Wide Web, the technology effectively became known as a search engine; essentially matching round pegs with round holes.
In the decades since, they have emerged to become almost a nation state in their own right, with visionary co-founders Larry Page and Sergei Brin hailed as luminaries of modern times. Google very quickly became a force to be reckoned with, overtaking previous search engines Ask Jeeves and Tiscali.
This was always going to be more than just a 'search engine', it has almost become the real life equivalent of the Starship Enterprise, forcing their competitors and basically every other company out there into a Kobayashi Maru.
Having penetrated nearly every market either from a B2B (Business to Business) or B2C (Business to Consumer) perspective, Google now sets the rules. Used and relied on by not only civilians but also the establishment, the algorithms that they have developed have been used to improve vital elements of everyday life in the technological revolution.
While artificial intelligence (AI) was long theorised and experimented with, Google took it to the next level, with driverless vehicles the latest development in what is already an impressive portfolio of virtuosity.
In creating its own payment system, they have added another meaningful string to their bow which will allow them to collect even more customer data for marketing purposes, however Google Pay is the ultimate in sophisticated banking technology and has now been adopted by a number of industries.
What exactly is Google Pay?
Stylistically known as GPay, Google Pay is a digital wallet platform created by some of the technology giant's scratch developers. The online payment system allows users to initiate payments through Google using Android phones, tablets or watches which has changed the way consumers think about transactions.
Accepted the world over by multiple retailers, whether in store or online, Google Pay is also supported by prominent financial institutions with banks in numerous countries throwing their lot in after realising the huge potential that this had and as a result made the major credit or debit cards such as Visa, Mastercard and Maestro available to help facilitate transactions.
This means that users can link up their desired bank accounts with Google Pay and use the service seamlessly and the kicker is that the technology has no limit on transactions which means users can make as many as they like knowing that there is not a ceiling.
How does Google Pay work?
Google Pay is a proprietary technology which uses Near Field Communication (NFC), which transmits card information in order to initiate the transfer of funds to the retailer. What this does is replace the credit or debit card and chip and pin or magnetic stripe transaction at the point of sale (POS) terminals, which fundamentally allows the user to upload these in the Google Pay wallet.
This is similar to contactless payments that customers can use credit and debit cards for (which usually have a limit per transaction), though this comes with the addition of a simple two factor authentication process.
It is a service which allows Android devices to communicate wirelessly with point of sale systems making use of a Near Field Communication (NFC) antenna, Host based Card Emulation (HCE) and Android security.
The technology is able to cleverly take advantage of physical authentication such as fingerprint ID where this is available, however for devices which do not have fingerprint ID, it means that Google Pay is activated via a passcode. If and/or when a user makes a payment to a merchant, Google Pay does not send the credit or debit card number along with the payment, though instead it generates a virtual account number (VAN) which represents the user's account information.
As a result, this service keeps customer payment information private because it sends a one time security code instead of the card or user details, meanwhile the Google Pay technology also requires for there to be a screen lock on the device for it to be properly operational.
The way in which users can add credit or debit cards to their Google Pay account is not only clever, but undoubtedly a level of sophistication previously unheard of before. While users can enter the information manually if they prefer, the alternative is not only more efficient, but also cool.
Because the technology is that advanced, it means that users (using their preferred Android device), can take a photo of the cards that they want to be connected to their Google Pay account. As a result, in order to activate this and pay at points of sale, customers simply hold their device (phone or tablet) over the point of sale technology.
This service has what is called smart authentication, which subsequently allows the system to detect the device that is being used (as soon as the device is considered secure - for example, being unlocked in the last five minutes) and if it is recognised as a necessity, interrogate the device for relevant information to unlock it - which the user would then have to remedy. Chief Executive Officer (CEO) of Spring, Alan Tisch said that Google Pay improves the mobile shopping business by supporting a "buy button" that is powered by Google Pay and as a result integrated within a vendor's creative design.
The History of Google Pay
Launched originally as Android Pay, this was a service that was released at Google I/O 2015. Android Pay was established as a successor to and as such, built on the foundations that were created by Google Wallet, which was released prior to this in 2011.
It also made use of technology that was developed by the carrier backed Softcard which Google had swooped to acquire its intellectual property in February of 2015. When this launched, 70 percent of all Android devices were compatible with the service and as a result was accepted by in excess of 700,000 merchants. Also, the technology behind Google Wallet still powered the web based Android store, Google Play Store and purchases from this, as well as some others including peer to peer app based payments, such as Gmail.
While initially, the technology was only limited to be available in the United States and United Kingdom, from 2017 this had changed dramatically. People and businesses in Canada, Brazil, UK, Ireland, Spain, Belgium, Poland, Czech Republic, Ukraine, Russia, Singapore, Hong Kong, Taiwan, Japan, Australia and New Zealand subsequently became beneficiaries of the technology.
When it launched in the UK, Android Pay was able to support payments from Mastercard and Visa credit and debit cards from the majority of the UK's major financial institutions including initially, Bank of Scotland, First Direct, Halifax, HSBC, Lloyds Bank, M&S Bank, MBNA and Nationwide Building Society, "with new banks being added all the time" according to Google.
On September 8, 2016 it was then reported that UK banks TSB and Santander will participate "over the coming weeks". Android Pay subsequently benefited from more expansion as it launched in Singapore on June 28, 2016, with a launch in Australia following on July 14, 2016. Android Pay was then launched in the Republic of Ireland on December 7 just in time for Christmas, with Irish retailers reaping the benefits of this timely occasion, 2016 and is initially available to customers of AIB and KBC. The service works with both credit and debit cards.
As of 2016, technological epicentre of the world and also home to Google's headquarters, Silicon Valley initiated a public trial of a related mobile app which was called 'Hands Free', and as a result, for this system, it was not required for the customer to present a card or phone - a game changer.
Instead, all a customer would have to do is say that they intend to pay using Google and then give their initials to the cashier, who would then verify the customer's identity by cross referencing them with a photo that has already been uploaded to the system. As such, the customer's phone will only authorise the payment if its geographic location system can indicate that it is close to a store or retailer that is a participant of the technology.
Google then launched a UPI based app by the name of Tez in India on September 18, 2017 as the technology continued to increase its global popularity, meanwhile on August 28th one year later, Google rebranded Tez as Google Pay.
As of January 8th, 2018 preparations were put into motion for Google Wallet to merge with Android Pay, with the service consequently rebranding as Google Pay. Due to this, the merger grew the platform into web based payments, which integrated into other Google and third party services, which then as a result of the rebranding, rolled out as an update to the Android Pay app on February 20th of 2018 with the app given a sleek new design which now has a personalised display of all of the retailers nearby to them that supported Google Pay.
On December 18th of the same year, Google Pay secured an e-money licence in the northern European country of Lithuania, which ensured Google could process payments, issue e-money and facilitate money wallets in the EU, which was a major milestone.
Countries Where Google Pay Is Available
| Date | Support for payment cards issued in |
| --- | --- |
| September 11, 2015 | United States |
| May 18, 2016 | United Kingdom |
| June 27, 2016 | Singapore |
| July 13, 2016 | Australia |
| October 20, 2016 | Hong Kong |
| November 17, 2016 | Poland |
| December 1, 2016 | New Zealand |
| December 7, 2016 | Ireland |
| December 13, 2016 | Japan |
| March 7, 2017 | Belgium |
| May 23, 2017 | Russia |
| May 31, 2017 | Canada |
| June 1, 2017 | Taiwan |
| July 26, 2017 | Spain |
| November 1, 2017 | Ukraine |
| November 14, 2017 | Brazil |
| November 14, 2017 | Czech Republic |
| February 28, 2018 | Slovakia |
| June 26, 2018 | Germany |
| July 31, 2018 | Croatia |
| August 28, 2018 | India |
| September 19, 2018 | Italy |
| October 30, 2018 | Denmark |
| October 30, 2018 | Finland |
| October 30, 2018 | Norway |
| October 30, 2018 | Sweden |
| November 14, 2018 | United Arab Emirates |
| November 27, 2018 | Chile |
| December 11, 2018 | France |
| April 30, 2019 | Switzerland |
Casinos Take On GPay
With many online casino players becoming constantly aware of threats to banking security over the internet, a certain level of increased caution very quickly appeared to take precedent as customers sought out other alternatives to topping up their gaming account using their debit or credit card.
Although online casinos are required by their regulatory body such as the UKGC (United Kingdom Gambling Commission), to use SSL technology (Secure Socket Layer) which ensures that the details of all financial transactions are kept private and safe. While these are near impenetrable, if a hacker is clever and determined enough, they can sometimes find a way through.
By using technology such as Google Pay, customers ensure that they are protected by many levels of security and crediting online gambling accounts couldn't be simpler or much more efficient.
Perhaps the truest beauty of using Google Pay for users, is that it is a worldwide brand which as a result has authority affiliated with it. Google is arguably one of the largest (one of the 'big four' technology companies) companies in the world which means that it can offer maximum degrees of security and safety.
There is no doubt, based on this that we will see an uplift in online casinos that offer Google Pay, especially throughout the 2020s. Another great thing about Google Pay is that compared to other payment methods which are offered by online casinos is that customers can expect to be charged a small interest fee on transactions anywhere between one and three percent. Google Pay eradicates the need for this, based on its credibility and huge revenue streams from elsewhere.
It can be argued that Google Pay is similar to PayPal, which nearly every online casino now offers as a banking method, however, there are subtle differences. Essentially, what happens is that customers are able to store bank details and/or cards in the Google Pay app, subsequently facilitates the fact that customers can then pay on sites or even in apps, which have become even more popular with online gambling companies.
Android devices popular choice for online gambling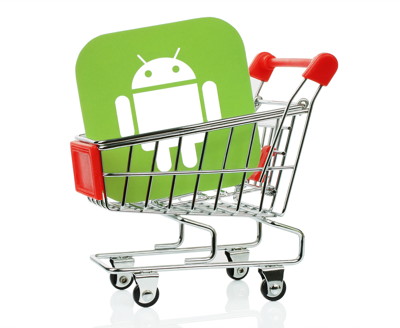 With a major increase in mobile play for online casino players over the last decade, it has led to most online casino sites becoming specifically optimised for mobile and tablet devices and mobile participation rates will only continue to increase over the next decade.
Furthermore, Android is compatible with the majority of mobile devices and manufacturers the world over, dwarfing Apple's iOS system significantly. This means that Google Pay is naturally one of the most logical payment methods for online casino players.
Adding into the fact, that customers have the security measures to boot, provided by some of the most intelligent developers in the world, ensures that the safety and privacy of all customer details remain as secure as possible.
It is almost subconscious how people use Google as a default search engine, regardless of whether this is on mobile or desktop. Therefore, it will surely naturally follow that Google Pay is going to become a principal payment method no matter which industry this is in.
Future of Google Pay and Online Casinos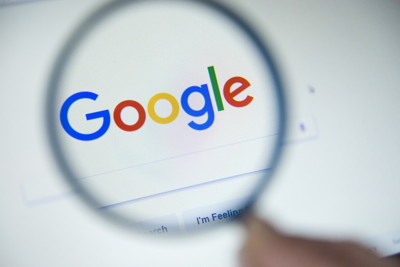 Trends are an important factor for online casinos and also Google and there is no doubt that they will be closely monitoring every aspect that is related to how they can make a difference to their bottom line; effectively drawing in as many customers as possible over the next decade.
Of prime importance, no doubt, and, under such observation will be the usage of Google Pay and the difference this continues to have for the user in terms of efficiency. New online casinos in particular will factor in all of the best payment methods available through careful analysis of stats and data in order to make the most appropriate decision.
With Google also developing at a significantly major rate, they will also be identifying the industries they feel that Google Pay can really make a considerable difference to the user - and with the United States gradually loosening and approving new laws in online gambling, it may only be a matter of time before this explodes.
Especially in the US in the lucrative online casino market, there could also be a major 'turf war' between Apple and Google as they look to compete to be number one in another major market.
Google Pay FAQs
In order to ensure there is no confusion regarding the Google Pay payment technology - especially with this being a relatively new technology in this industry, there may be some questions which users still feel have gone unanswered. As a result, below, anticipated issues have been identified and as a result, addressed that may be of concern for users.
Are Google Pay casinos safe and secure?
Absolutely. Google Pay is considered to be one of the absolute safest online banking methods in the world. The deposits that customers make are protected by many levels of security filters and as a result, this is why there has been a major uplift of customers who use the technology worldwide.
Are there any commission fees?
When making a deposit in Google Pay at online casinos, customers will find that there are absolutely no fees on top of the deposit, which means that the amount that is deposited will be the exact amount that is ultimately deducted from a customer's card and as such, the amount that they have available to play with. Due to this, it is a major benefit of using Google Pay, because many payment methods of online casinos have fees attached to them.
What deposit limits are attached to Google Pay?
Online casino customers who use Google Pay will find that they can deposit up to the discretion of the brand that they have decided to use. Many online casinos differ in their maximum amount - anywhere from £5,000 to £20,000 in one go, however, the important thing to remember is that Google Pay doesn't place a limit on deposits - it is the retailer in question.
How do you add a debit card to Google Pay?
Adding a credit or debit card to Google Pay could not be any easier (although you can only use debit cards to deposit to online casinos in the UK since April 2020). When customers visit the homepage of Google Pay (payments centre), by clicking on 'payment methods', they will see the cards that have been connected to their account already and as such, these will be displayed.
What customers will also see is a 'Add Payment Method' option. Following this, the next step is to enter the relevant card number, expiration date and CVC number as well as their personal information so that their identity can be authenticated. After this process, customers just click on 'Save', and, as a result, they will be able to start using this to make deposits at online casinos who accept Google Pay, because this will appear in their Google Pay accounts.