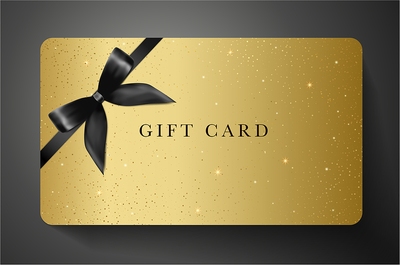 There is a tricky line to walk when it comes to the use of gift cards or vouchers and gambling. The rules as to who can and can't gamble are strict, and rightly so, but this makes giving any sort of gambling token as a gift very difficult.
For almost every other hobby you can think of it is possible to buy a gift token that the recipient can spend on that activity, an associated experience, or on a product related to their favourite pastime.
But the concept of a gift card has changed over the years and now you can treat someone for a special occasion with a pre-paid card that is non-specific, so it can be spent anywhere. Gone are the days when all gift cards were restricted to a single shop.
This makes giving the gift of casino a possibility, but it also makes it less 'gifty' – if you know what we mean!
How to Give Someone a Gift Card for Casino
If you know someone who would love to have a gamble at no risk to their own pocket, then gifting them some casino funds is a great idea for a birthday, anniversary, or any other sort of celebration.
The thing is, you aren't buying them a voucher for Waterstones here, it's a little tricker than that, so you will have to do it in a roundabout way.
Online Casino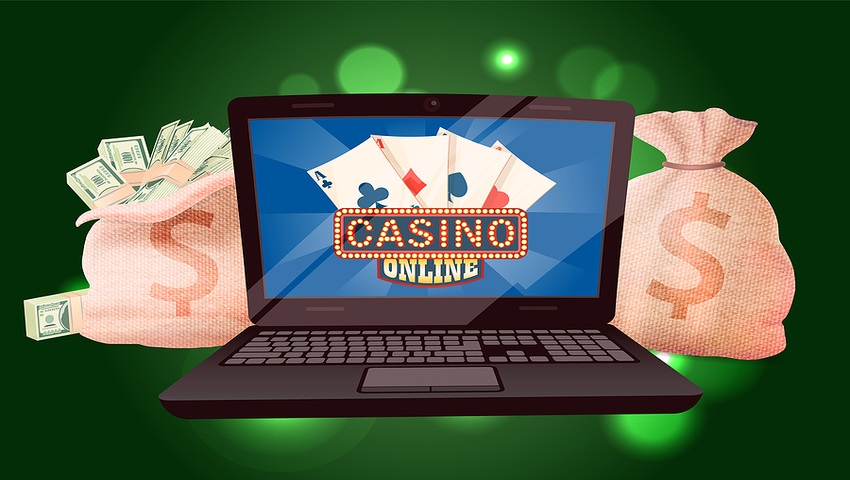 When it comes to online casino there really isn't any way to gift someone funds other than giving them cash or transferring money to their bank accounts and telling them what it is intended for.
This is a shame but it's necessary, because otherwise policing the situation would be incredibly difficult, probably impossible.
As an industry and as a gambling community we have to be careful and take responsibility for ourselves and each other, and gift vouchers would make it more difficult to do that.
How could we guarantee that minors weren't getting hold of the gift cards and using them to gamble illegally using a bogus account? What if someone who has self-excluded manages to get hold of them? There are just too many potentially harmful situations.
If you know an online gambler and want to show them that you care, you'll have to do it the old fashioned way.
Some online casinos give out their own vouchers as prizes or loyalty rewards but these aren't quite the same thing as they only go to the player who earned them, and in order to be able to gamble in the first place they will have already been verified when signing up.
High Street Casinos
There is a little bit more flexibility here, but not much.
There are websites out there offering gift tokens for high street casinos, but they amount to little more than a pre-paid card that can be spent anywhere. So really, they aren't casino gift cards but general gift cards.
The wording is very telling with these products:
"The funds are suggested for use at Grosvenor Casino, but may be spent wherever the recipient would like to use them."
The money can also be gifted via Paypal or direct to the recipient's bank account, so it is barely a gift token at all by that point. Even if a physical card is delivered as a gift token, it is essentially just pound notes wrapped up in a ribbon.
Still, it's the best that is available and is a little bit nicer than simply stuffing a £50 note in someone's hand on their birthday.
Of course, you could always do it the old school way and take the person you want to treat to the casino yourself, buy them some casino chips, and give them a great night out. Another way around it would be to book a table at the casino's restaurant, pay for dinner, and then enjoy the games afterwards using your own individual money.
Why Can't You Buy Gift Cards for Casinos?
As mentioned, the problem is all to do with regulation and the law.
A casino is responsible for ensuring that all of their players are legally old enough to gamble, and are not on any sort of self exclusion list or in any other way vulnerable.
This can be fairly successfully controlled when people use their debit cards because they can be verified easily, but with a gift card the user becomes anonymous, and that is an issue.
Online casino players need a verified account in order to play, so you could argue that a gift token product wouldn't be a problem because the person using it would have already been through all the checks.
However, it's another level of compliance and red tape for the casino to deal with so even if it was allowed, they might not think it was worth it. Especially when cash gifts or pre-paid vouchers like Paysafecard are already possibilities.
A high street casino only has to register your name, date of birth, and take a digital photo of you on entry, but after that customers are able to play as they please. There is no official ID check anymore, although you might be asked to prove your age if you aren't obviously over 18. However, we all know that some people look a lot older than they are, so even with the best will in the world checks on entry at a casino aren't going to be 100% successful.
Again, gift cards would add another layer of complexity to this situation so, for the moment at least, you won't be able to buy them.