Cash Casino Sites & Online Casinos With Cash Cards
It seems unthinkable that cash wouldn't be accepted as a form of tender in the casino industry. Even though most people pay for everything using a card these days a casino will still be happy to take your cash and that doesn't look like changing.
Almost all of the casinos in the world have a currency desk where people can exchange their currency and/or change their money into chips to play any of the games inside the casino.
This can be done using a bank card, but cash is still widely accepted an they will even pay your winnings in cash – perhaps even in a shiny briefcase if you win enough of it. (*Disclaimer: This probably won't happen!)
For online casinos, however, cash is obviously not an option. Or is it?
There is one innovation that has been a bit of a game changer in the world of online gambling. A lot of casinos and bookmakers now have their own cash card to enable players to make deposits and withdrawals safely, and to link the real and the virtual worlds.
Below we show casinos where you can deposit and withdraw in cash, further down we take a look at a few examples in more detail.
Online Casino Sites That Accept Cash
18+. Play responsibly, BeGambleAware, for help quitting visit
Gamstop
. #ad.
| | Site | Name | No Of Locations | Min Deposit | Min Withdrawal | Max Withdrawal | Visit |
| --- | --- | --- | --- | --- | --- | --- | --- |
| | Betfred Casino | Cash In Store | 1650+ | £10 | £10 | £250+ | T&Cs Apply, 18+ |
| | Grosvenor | Grosvenor One | 52 | £5 | £5 | Club Dependent | T&Cs Apply, 18+ |
| | Paddy Power | Cash Card (Plus) | 130+ | £10 | £1 | £1000 | T&Cs Apply, 18+ |
| | Betfair Casino | Via Paddy Power Shops | 350+ | £10 | N/A | N/A | T&Cs Apply, 18+ |
| | William Hill Casino | Plus Card | 2300+ | £10 | £10 | £500 | T&Cs Apply, 18+ |
| | Coral Casino | Coral Connect | 1800+ | £5 | £0.01 | £500 | T&Cs Apply, 18+ |
| | Ladbrokes Casino | The Grid | 2300+ | £5 | £0.01 | £500+ | T&Cs Apply, 18+ |
For a list of Bookmakers that accept Cash head over to our sports sister site
Coral Connect Card
A unique idea that high street bookmaker Coral came up with to connect a customer's online accounts to their real world betting activities.
Launched in 2015, this clever betting accessory operates using contactless technology and allows their customers full flexibility with their money when using Coral's gambling services.
Whether you use it online, via mobile, in the shop or a combination of all three, one big benefit is that customers can withdraw winnings from bets made online in cash. Rather than go through the online withdrawal process where they might have to wait a number of days, if they have a Coral Connect Card they can walk into a store and be paid their winnings in seconds.
It can also be used the other way around – to deposit to your online account using cash.
Ladbrokes Grid Card
There is an equivalent product from Ladbrokes who are actually owned by the same parent company as Coral; Ladbrokes-Coral joined forces before GVC Holdings plc (now Entain plc) bought both of them out.
Ladbrokes customers enjoy a slightly different product known as the Grid Card, which has a number of different and attractive benefits.
These include, free bets and betting machine bonuses which are sent directly to your phone by SMS or via email; the ability to accumulate points by betting or playing on machines in their stores and the opportunity to win great prizes; you can also use your card or fob to quickly transfer your winnings across devices as well as being able to claim them in store; and it also has it's own unique app. So overall, this is a highly versatile betting aid.
William Hill Plus Card
Being arguably the UK's number one high street bookmaker, it stands to reason that William Hill also has its own version of a cash card.
This free and contactless card has been a lifesaver for many loyal William Hill customers who want a more streamlined and convenient betting experience. While you can order this online, you can also get it in the store where you have to register the card for it to become operational, so this is probably the most convenient approach. The staff are also on hand if you have any questions.
Upon registering, you will discover a whole host of benefits. These include being able to withdraw any online winnings instore, instead of having to wait up to five working days for the online withdrawal process, while you also can build up points which can turn into prizes or entries into competitions that only Plus Card holders have access to. You might also benefit from exclusive free bets and offers.
Paddy Power Cash Card, Play Card & PPlus
Why stick to one cash card when you could have three?
Paddy Power's cash card offers most of the same benefits already discussed with the other brands, but their Play Card and PPlus card are a little bit different.
The Play Card allows you to deposit and withdraw in shops like others but it also allows you to make deposits in shops that display the PayPoint symbol. This is very useful for those wanting to deposit cash but cannot access a Paddy Power shop. It also allows you to place bets or use gaming machines in shops using your Play Card balance.
There is also a pre-paid Mastercard which falls somewhere between a cash card and a debit card. With this, you can withdraw fuds from your Paddy Power account at an ATM, or use it to do your weekly shop, or to buy things online.
No other company offers anything like this at the moment, although it should be pointed out that you can only use it if you have cash funds in your Paddy Power account. It is not the same as a cash card and is designed for a different purpose.
Grosvenor One
Everyone has heard of Grosvenor Casino. There is one in every big city in the country, but they also operate online, and they have launched the Grosvenor One card to bring the two arms of their business closer together.
Being predominantly a casino, this cash card can offer something a little different to those who sign up for it.
Yes, you can still use it to play in the physical casino or online, and yes, you can still withdraw your winnings in person or top up your online account in cash, but you can also use the card directly to play on many of the machines in the casino, and it comes with tailored offers and promotions too.
What's more, you get access to regular prize draws and even get a discount on food and drink in the casino itself.
The Future of Cash Cards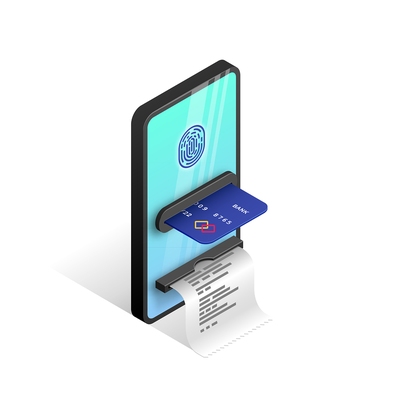 Company specific cash cards are becoming a more popular and an increasingly safer way for customers to gamble, and if you are loyal to a specific company then it makes sense to get the benefits from their cashcard.
While only four bookmakers in the UK currently offer them, there is no reason why this might not change in the future. Obviously, there is only so far this can go given that high street bookmakers are limited in number, but Betfred is a firm that strives for innovation and might potentially explore cash cards in the future. It would certainly appeal to their more traditional gambler customer base, people who prefer betting on the high street.
In terms of casino only brands, these cash cards could certainly replace cash at the slot machines: load up your card, stick it in the slot and away you go, but it's unlikely that they could take the place of casino chips. Not only would it be impractical and change the face of the games entirely, but people love those chips. They are a huge part of the fun factor and give an authentic touch that it would be sad to lose.
Speaking more broadly, there is plenty of potential for company focused payment cards to develop in the future, especially from a loyalty standpoint, with gambling firms constantly looking to improve their customer experience and stay ahead of their competition. Who knows what they will offer next?
PaySafeCard Another Cash Option
There are other ways to use cash to fund an online casino account other than cash cards. One of the most popular methods is by using PaySafeCard, these are vouchers that can be purchased in some shops (displaying the PayPoint symbol) using cash or bank cards. You can read about this in detail on our PaySafeCard page but basically when you buy a voucher with cash you are given a print out with a 16 digit code on it, this code can then be used to add the corresponding funds to online casinos that accept the method.
Some casinos also allow withdrawals back to PaySafeCard if you have a MyPaySafeCard account, this is effectively a digital wallet in which you store your codes. The casino will generate you a 16 digit code corresponding to your withdrawal amount that can then be added to your wallet. PaySafeCard is accepted widely, not just in gambling, and so funds can be used for other goods and services.
The benefit of this method over cash cards is a lot more casinos take it, not just those with land-based operations. There are some drawbacks through, such as bonuses are not often eligible using it, vouchers are restricted to specific amounts and some operators charge fees.
Conclusion
Cash is definitely still popular in casinos and bookmakers, but is it still king? Perhaps not. More recently, cash cards have started to lead the way in what is becoming a gambling payment revolution.
It is easy to see the appeal; being able to use your balance in person or online and to withdraw winnings immediately in cash beats waiting for long withdrawal time frames hands down. Added to the fact that they are free to acquire and often come with extra benefits like exclusive offers and loyalty points and it seems crazy that anyone wouldn't sign up for one.
They are efficient, rewarding, and convenient, so definitely worth looking into if you haven't already done so.