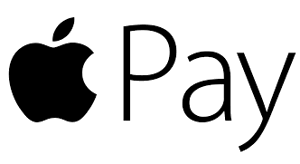 Online casinos over the last few years have started to evolve and align themselves with some of the most sophisticated and latest technology in order to help improve the user experience.
This has none more been the case than relating to payment systems, with online casinos realising that they have needed to expand their options for their customers and move with the times.
What online casinos are starting to realise is that there are other industries which are starting to dictate their bottom line, with mobile being one of those factors indirectly driving the payment craze forward, due to the ability to use mobile handsets to make deposits and withdrawals via various payment apps and internet payment gateways.
Apple Pay is now starting to capitalise in the online casino space as it realises that more and more people have become accustomed to this advanced technology.
Online Casinos That Accept ApplePay
18+. Play responsibly, BeGambleAware, for help quitting visit
Gamstop
. #ad.
To see a list of ApplePay bookmakers head over to our sister site Apple Pay Betting Sites page.
What is Apple Pay?
Essentially, the whole point of Apple Pay, is to allow customers to pay in a contactless manner through their Apple Pay app from their preferred device, whether this be the iPhone, iPad or the Apple watch.
However, the contactless part does not quite apply in this way with online casinos. Instead, online casino users can still use the Apple Pay app, though it acts more as a payment gateway which transfers funds from the synced bank account via the app and into your online casino account.
The main goal of Apple Pay when the concept set up, was to help move consumers from using their debit or credit cards to pay and instead do it from their phone or watch. As a result, Apple Pay supports most major credit and debit cards, including Visa, MasterCard and American Express and the majority of banks now cater for Apple Pay.  It is important to note however that from April 2020 credit cards can no longer be used to fund betting accounts in the UK, you will only be able to use a debit card.
This payment method is now supported by most retailers around the world as well as bars and restaurants (particularly chains).
Gambling Using Apple Pay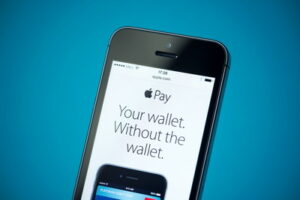 One of the advantages of using Apple Pay, is that there is no limit to how much you can spend using the app, though, online casino players may want to consider other payment methods, if they know that they will get carried away and can't limit themselves.
The beauty of the method is you can deposit without needing to enter bank details directly to a site to deposit, you can add funds using only your fingerprint and select from a range of different cards in your Apple wallet.  The obvious downside of this is it means depositing is very easy, which could lead to addictive behaviour, and so it may not be right for everyone.
It is important to note that you cannot withdraw back to ApplePay as this is a payment gateway only.  You will therefore need to add bank card details or bank transfer details to a site to withdraw any winnings.  It therefore does not avoid the need to use your card/bank entirely, and you will still need to share these with the betting site to withdraw, what it does do is make depositing a lot easier.
A History of Apple Pay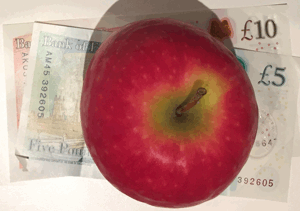 In 2013 a service which is said to have been coming for a long time, began preparation for launch to the public – though particularly iPhone users. Having partnered with American Express, MasterCard and Visa, this project centered on a solution for a system where single-use tokens would take the place of the transference of personal information.
This project was of such secrecy that when Apple approached banks about the project, they did not divulge the names of the other banks which had been approached. JPMorgan even set up a war room which had no windows, which was where the majority of the work was done. Of the 300 people involved on the project at JPMorgan, only 100 of them knew that the partner on the project was Apple.
At Apple's iPhone 6 event launch in September 2014, the company announced the release of the Apple Pay service which was met mainly with positivity by the general public, despite wider media skepticism.
In 2015 it was all about international expansion, as Apple Pay was adopted by many major UK banks and retailers in July of that year and perhaps one of the biggest wins, in December a number of Chinese banks signed partnership deals.
Ever since, Apple Pay has gone on to become a global force, and has a major presence in Australia, across Europe, Asia, most of South America and the UAE.
Convenient Casino Payment Mechanism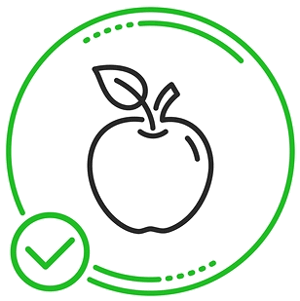 One of the biggest gripes for gamblers is having to go through a long registration process when they join a new online casino, which invariably ends in having to link up your debit card details so that you can make a deposit before starting to play.
Due to the emergence of Apple Pay and similar payment system equivalents, is that this often long process can now be shortened.
While there are generic online casino sites which incorporate many different payment systems for the customer, for those who have their mind set firmly on using Apple Pay, there is even better news.
Over the last few years, in line with the Apple Pay craze, we have seen a large number of dedicated Apple Pay online casinos sites emerge and start to dominate the thoughts of tech savvy gamblers.
One of the best things about this, is that, the online casinos themselves recognise that their fans will be using a mobile phone (obviously an iPhone) to spend time on their sites, so as a result and in line with current and future trends, ensure that their mobile sites are perfectly optimised and appeal visually.
What goes hand in hand, is that the fact they are Apple Pay casinos, so they are effectively increasing their chances of attracting a niche, but still large market. The provision of the Apple Pay method not only makes this process more efficient, but also attractive.
Since it launched in the United States in 2014, Apple Pay has taken the world by storm, with the service expanding its reach considerably.
Strict Security Measures
When using Apple Pay, one of the best things about the technology is that it uses EMV Payment Tokenisation specification, which means that it uses exactly the same technology that is utilised in the electronic chip on bank cards. This ultimately guarantees that your card details are kept secret from the end retailer or transactional website because of the fact that it replaces the customer's debit card number with a tokenised DAN (Device Account Number).
Due to this, it means that for every individual transaction, a unique and dynamic security code is generated. So, as a customer, your card number is never kept in your device of choice, or even on Apple's servers for that matter, which further helps to strengthen security. Also when payments are made (e.g deposits to online casinos) card numbers are never shared by Apple with any merchants.
In addition, Apple Pay does not keep any details regarding any transactions which can be linked back to the customer, essentially, this is a next generation development in the world of payment systems, previously unheard of and not possible to execute because of the lack of development in technology.
It is a big win for online casinos to be able to offer this to security conscious customers. The only place information is stored, is in a customer's Apple Pay wallet which is highly encrypted and virtually impossible to breach, considering the substantial amount that the behemoth commit towards protecting their customers every year. An Apple breach is unheard of.
The provision of Apple storage in the form of its very own unique wallet makes for almost the perfect method of being able to keep a track on every transaction that is made, which in the world of online casino can be very frequent.
Although the customer can always check in their personal online casino accounts to keep a track, having the option to do this via their mobile phones provides a further level of security, which for online casino players who have a firm budget, is seen as essential.
Another advantage is that some online casinos now are increasingly developing apps that the customer can download for more of a streamlined process, and the good thing about this, is that Apple Pay is integrated in these whereby all you need to do is validate your deposit by using the Touch ID method that is provided.
Lost Your Phone? Don't Worry!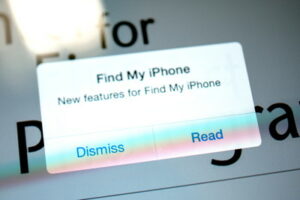 If you thought that Apple Pay couldn't get any better, it just has. The amount of people who perhaps inadvertently lose their phones then worry about almost their entire life being on there and the fact that this could be divulged to anyone who finds it, you don't have to worry.
One of the best features about Apple Pay, is that it has a remote locking facility which any customer can discontinue the provision of this service through the iCloud Find My iPhone option, which further demonstrates the sophistication of Apple and how much they put the customer at the heart of what they do and pre-empting problems before they even happen.
This is particularly important when you relate this to online casino, where the option to deposit and then gamble using Apple Pay is easy so should you lose your iPhone, you should disable Apple Pay as soon as you can to mitigate any loss of funds.
iPhone The Perfect Gaming Device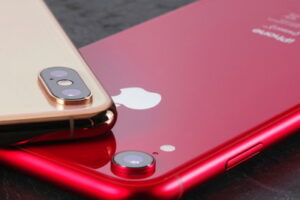 The two are intrinsically linked. With trends continuing to change at a rapid pace, we now live in a world where traditional payment options are becoming redundant, with more and more people ever reluctant to use their bank cards to pay online.
Furthermore, the popularity of mobile as a way to gamble through online casinos has exploded in recent years, with more and more firmly placing emphasis on making sure that their mobile offering effectively eclipses desktop. This is especially true for the savviest online casinos who are gradually starting to realise that having their very own app makes it even more convenient for the customer. Afterall, it saves them having to search for their site on their mobile handset, when instead they can search for the app on the app store and simply download at the click of a button.
Now, combining the two makes for a seamless experience and when factoring in efficiency and also security it is easy to understand the big picture. The integration of the Apple Pay facility, added to the fact that you are using an iPhone, plus a relevant app and all of the security measures that are added into this and it shows why this could be the future for online casinos.
Future of Apple Pay & Online Casinos?
Where we could see an innovative shift over the next few years in the online casino space is that online casino sites do more market research and due diligence to understand exactly how many of their potential customers own an iPhone.
Ensuring that they can cater for the needs and requirements of their customer is a big thing and not simply just taking Apple Pay into account, but also looking at the bigger picture.
One big thing that Apple has built its reputation on over the years is simplicity, both in the design of its hardware and ease of use.
It is perhaps one of the easiest mobile devices to communicate with and should online casinos recognise this (there are signs that some are even starting to do so, especially the more tech savvy focused big ones are), we could see a particular shift to cater towards Apple users.
Provision of Apple Pay by online casinos is potentially a big sign that this is starting to happen, so it makes for intriguing development potential.
Conversely, looking at it from the other side, Apple know that the world of online casino is a huge industry and it therefore follows that they will be happy to work or partner with them to ensure that it is as easy as possible for the huge gambling market to be able to continue to use their technology effectively.
Other Payment Options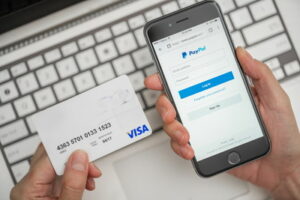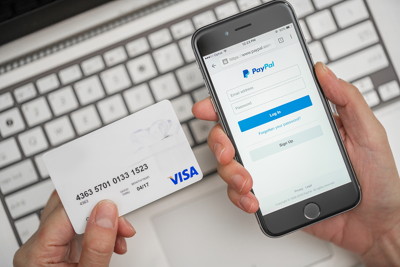 For online casino users who do not wish to use Apple Pay as a payment option, there are a number of other alternatives available that the majority of online casinos offer.
Debit Cards: Arguably the most traditional payment method for online casinos, they accept most major debit cards including Visa, MasterCard and Maestro, while some of the bigger names also take other formats.
Paysafecard: This is a great method for players who do not want to give online casinos their bank details. These paysafecards can be purchased at official paysafecard stores either online or in physical retail stores. The player then enters their unique 16 digit pin when they choose paysafecard as a payment option and then their online casino account is subsequently credited with the amount that they purchased the card for.
Payment gateways: These have become increasingly popular in recent years with online casino players and because of this, online casinos have offered them as a payment method. These include PayPal, Skrill and Neteller as most of the major ones and they essentially offer another layer of security for players when making transactions with online casinos.
FAQs
While Apple Pay is perhaps still relatively new to the world of online casino, despite being around for a good few years (2014), there is perhaps information which hasn't been covered.
We have endeavoured to anticipate any questions which may arise surrounding this innovative service and answered them as best as we possibly can below.
If I want to use Apple Pay for my online casino of choice do I need an iPhone?
Yes, though it is always worth weighing up whether it is worth it, based on how much time you are going to spend playing online casino.
There are cost effective ways around it, due to the fact that you can get reconditioned iPhones for a cheaper price, though ultimately you do need one to use Apple Pay.
However, there are just as good payment options out there which online casinos offer. It is just a case of making sure that you do your research.
Is Apple Pay safe to use?
One of the most important issues that online casino customers have is surrounding the safety of their payment details and how secure these will stay.
The beauty of Apple Pay, is that it gives the customer an encrypted wallet where you details are kept safe and only you can see your transactions.
The online casino doesn't have access to this and neither does anyone else.
If I use an iPhone but another payment method how easy is it to change?
It is very simple and just requires you to select Apple Pay as an option and then you will be required to authorise this.
Following that, you can start depositing via this service almost straight away and enjoying your online casino of choice at your leisure.
Are there dedicated Apple Pay online casinos?
There are quite a lot of online casinos which have started to realise just how popular this service is with consumers, especially when they factor in how many people use their competitor's IOS apps.
As a result we have seen a number of new online casinos that are purely dedicated to Apple users and focus on Apple Pay as a payment method.
These are also online casinos which have realised that customers value security above anything else and have focused their offering on this.
What if I don't know how to set up my Apple Pay account?
Every online casino has informative and in-depth help pages which more often than not explore the payment methods that they offer in detail, however they also have highly trained customer service staff who are well equipped to help.
One of the best ways of doing this is taking advantage of the Live Chat function which is usually responsive helpful.
Where can I find the best online casino sites which offer Apple Pay as a payment option?
Here at OnlineCasinos our experts have decades of experience in the industry and as a result provide information about everything that is related to online casino.
As a result, they explore every detail, including online banking methods and make deposits with each one on every site so that they can equip the customer with information that is not only in-depth, but also unbiased.