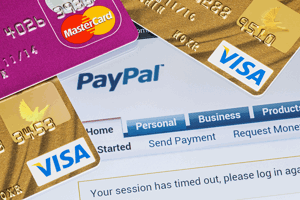 On of the big benefits of playing casino online is the number of different payment options now available. Funding using a bank card is still by far the most commonly used payment mechanism, however the number of people now using alternative eWallets, such as PayPal, pre-paid voucher services, such as PaySafeCard, and even the crypto-currency Bitcoin is growing exponentially.
There is little point in trying to play with a casino site if they don't the deposit and withdrawal options you need.  On this page we break down online casinos by banking option, on our payment pages we also detail minimum deposits and withdrawals, fees and average payout times to help you find the right casinos for you.  You will also find details of how to use these various services including benefits and limitations.
Further down this page you can find information to help you in banking with your casino including things like pending periods, manual flushing, cashout limits and more. Visit our betting sites payment methods page if you are looking for bookmaker banking.
Credit/Debit Cards and Bank Transfers
Using a bank card or bank transfer is still the most commonly used method to add money to an online casino account.
This is also the easiest method to use as all you require is a bank account and also the most commonly accepted form of payment by casino sites.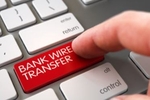 It's now one of the oldest ways to pay, the bank transfer or bank wire, has existed since the 1980's and allows you to transfer funds directly between bank accounts to pay for good and services, including online gambling.
The system is safe and secure (as long as you are certain who you are sending money to) but it does have some drawbacks, mainly the time it takes to deposit and withdraw, but this is now faster than ever and most casinos also have the highest withdrawal limits for bank wires.
Funding a casino account using a credit card is certainly one the most convenient and flexible ways to play online, but only if you are playing outside the UK with a non-UK account as since April 2020 credit cards can no longer be used to fund betting accounts following a government ban.
Outside the UK these payments can have additional benefits of attracting the lowest minimum deposit and withdrawal amounts along with high maximums.  Of course there are pitfalls when using a credit card, particularly in paying fees. Read more on our credit card casinos page.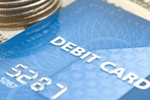 Paying by debit card is overall the most popular means of funding gambling accounts.  This method is also secure, carries no fees (or at least shouldn't) and generally comes with the lowest minimum deposit and withdrawal limits.
There are many up sides to using debit cards, especially over credit cards that can incur transaction fees.  On our debit card casino page you can find casinos that accept debit card payments along with transaction limits and processing times.
Electronic Wallets and Digital Payment Services
eWallets are simply online money storage and payment systems that can be used to send and receive money separately to your main bank account.  In fact you don't even need to store money in a eWallet, you can simply use these to send money direct from your bank account or bank card, the main benefits being these transactions are kept separate from your bank account and you only need to store your card details online once.
Different wallets have various benefits depending on what you want from them, you can read about all of the features, along with which casinos accept the payment methods in our eWallet reviews.

Apple Pay is a payment gateway provided on Apple devices that lets you make payments from your existing bank cards without the need to enter details each time.
Once your Apple Wallet is set up you can use any compatible card to upload funds to a site.
Many casinos now accept Apple Pay and it has become a very convenient way to deposit when betting or playing games online.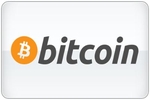 Bitcoin is the modern currency of out time, not linked to any state or government the decentralised cryptocurrency works by using a blockchain to store transactions, making it highly secure and almost impossible to intercept.
Bitcoin is highly secure and gives a lot of flexibility to people who play casino online but for whatever reason prefer not to use a standard currency and in recent years several brands have adopted the method.  The value of bitcoin can be highly volatile and some use it to try to make money, but it worth bearing this in mind if you are risk adverse.
ecoPayz is not the most well known ewallet on the market but it is one of the oldest, first opening for business back in the year 2000.
These days the company offers a number of different free payment products, including an online account, a card, and a pre-paid voucher service.
You will find that it is widely accepted especially at the bigger casinos.
Google Pay, or GPay to give it its snazzy name, is effectively the android version of ApplePay.
It allows you to upload your bank card to a digital wallet linked to Android phones or tablets from which you can then pay for goods and services or upload funds online to merchants that accept GPay, this includes depositing to some online casinos.
This method is more secure than using bank cards directly.
Neteller have been offering money issuing services since 1999 and are one of the most secure and popular means for funding online casinos.
Neteller offer one of the fastest ways to withdraw money from your online betting wallet.
The term 'pay by phone' is used in this article as a catch all phrase, but there is also a company called Pay By Phone that allows players to… well, pay by phone. Taking this option can save precious seconds in the middle of a lucky session, but it comes with limitations such as deposit stakes and fees.
The ability to pay for something by charging it to your phone bill isn't really anything new, but it's caught on in the casino industry in a big way. What's more, with mobile technology being at the forefront of many casino operator's minds, it has plenty of potential to develop further.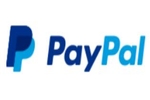 PayPal is the oldest and most well known digital payment system in the world, operating in over 200 countries with over 200 million users.
The service has benefits over other eWallets such as qualification for sign up bonuses (some such as Skrill are often ineligible), quick registration and very secure anti-fraud mechanisms.
PaySafeCard is a voucher system where you can buy vouchers in stores displaying the PayPoint symbol, using cash or card, and use these vouchers to deposit into a betting site.
The system gives anonymity preventing casino transactions appearing on your bank statement and it is also useful to control spending.
MyPaySafeCard also allows you to digitally store codes and can be used to withdraw from some casino sites.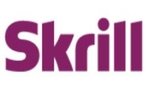 Skrill, formerly known as Moneybookers, is an online e-money issuer perfectly deigned for online gambling.
Operating since 2001 the digital payment allows you to send and receive money for free to a huge range of casinos and betting sites with a fee structure that makes it more competitive than PayPal if used for betting purposes.
Online Casinos That Accept Cash
Many of the biggest online casino sites are run by long standing high street bookmakers, such as Ladbrokes and William Hill.
Many of these now have card schemes that let you link your online account allowing you to deposit and withdraw to or from your wallet in cash.
This means you do not need to use a bank to deposit funds to play casino and you can also withdraw in cash instantly when you want to.
How to deposit into a casino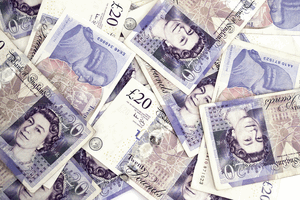 Depositing into an online casino site is very easy, although this makes sense as the casino wants you to be able to add funds as easily as possible.
You now need to verify your account before you deposit or do anything else, but this has the benefit of making withdrawals easier.  This means you can add funds to your account as soon as you register, allowing you to play games within minutes.
Select a payment method in your account section, you may even be offered the opportunity to do this on registration.  Enter your payment details if using a bank card or relevant email address and password if using an eWallet.
Select a deposit amount higher than the minimum amount (usually £10) and click deposit.  Your funds will be instantly added to the account, unless you are using bank transfer which may take hours or days to go through.
There are maximum deposit limits with most casinos for most methods although these tend to be single transaction limits, you can generally make several transactions in a row if you would like to add more than the maximum.
Depositing shouldn't carry fees, if the casino is charging you fees then this isn't really fair, they make enough money from game commissions.  My recommendation if your casino is charging you fees to deposit is to use another casino that doesn't.
Setting An Account Currency

When you open an account, you may have the option of selecting the currency you would like to bet in.  If you are living in the UK for example but you have a Spanish bank account it may be more convenient for you to bet in Euros to avoid currency conversion charges.  This option isn't always available, some sites with only let your bet British Pounds within the UK for example.
Once you set your account currency it is usually locked and so you will not be able to change this later so bear this in mind.
Using Multiple Payment Methods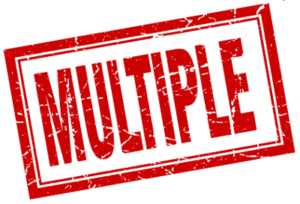 There is nothing to stop you using multiple means to fund an account.  You will usually need to set a primary or default payment method, and all payment methods will need to be registered in your name, but you should be able to use as many different options as you like.
Many sites will however restrict you to withdrawing by the same method used for any individual deposit.  If, for example, you deposit £50 by bank card and play through this amount winning £100, then you usually need to withdraw those winnings back to the same card.
This is an anti-fraud mechanism and common practice in the industry.  You can use multiple payment methods but usually only one at a time.
Withdrawing From an Online Casino Site
Good casino sites have the same minimums for withdrawals as used for deposits with fast processing times and high maximum daily payout limits.
This is however an area where casinos are very different and many do unfortunately use higher minimums, introduce payment caps and pending periods for withdrawals.
Knowing your casinos payout policies in advance is a very important aspect in deciding on a casino site.  There is little point for example winning £1,000,000 if the site has a £10,000 monthly payout cap, this would take you 100 months, or over 8 years, to get your winnings back out.
Why Do You Need Verification To Withdraw?
This is a legal process to prevent fraud and the casino site is obliged to do this by the Gambling Commission as part of their licencing conditions.  Verification is there to ensure that the person withdrawing is the person they claim to be and living in the country they claim to be residing in.
In many cases verification is done automatically without you knowing when your register your bank details, through a process known as a soft credit check. This does not affect your credit rating.
Often though, you will be asked to prove your age and identification and a passport, drivers licence or ID card is usually sufficient for this.  Scan the front and back of your passport/card and send it in by email or through the relevant contact form on site.
Your address is needed too in order ensure you are residing in the country from where you are trying to gamble.  A utility bill, bank statement, official documents, etc., are all valid means to prove your address.  Scanned copies sent by email are usually fine.
Rarely, there may be additional checks, if for example you are using a foreign bank account or using cash based voucher systems to deposit and withdraw.
It is worthwhile having all of this to hand when you sign up to a new casino, or having the files saved on your computer, as it will save a lot of time.
Minimum and Maximum Withdrawals
Do not assume that deposit and withdrawal limits are the same.  In many cases minimum withdrawal limits are set higher.  If this concerns you read our banking pages where we detail minimum deposit and withdrawal amounts for all our recommended brands.
Minimums and maximums are also not universal, these will likely vary by payment method.  Generally bank card and eWallet transactions have the lowest minimums and bank transfers the highest maximums.
Withdrawal maximum limits exist with most operators, these are usually restricted based on time, e.g. £100,000 in 24 hours, etc.  Sites vary massively in these limits and the time they cover.  You can read about individual withdrawal limits in our casino site reviews.
What Are Processing Periods?
When you click the button to withdraw from a casino website there still needs to be someone to verify the transaction to allow it to go through (again this is to do with fraud prevention).  This obviously causes a delay on the transaction, which is fair enough so long as it is not unreasonable.
Bigger and higher resourced casinos, such as Ladbrokes, have lots of staff to do this and will process transactions within a few hours, even on weekends and during holidays.  Smaller casinos can take longer, especially over a weekend.
For example, when you withdraw to an eWallet as soon as the transaction is verified at the casino end the money transfer is almost instant.  If therefore your casino tells you it takes 24 hours to withdraw by PayPal then most of this time is to allow for the processing period.
What Are Pending Periods?
A pending period is something entirely different from a processing period and is more of a shady practice operated by online casinos.  This effectively puts your withdrawal into a 'pending' mode once you request it, during this time your transaction will not be processed or paid out.
During a pending period in the past, you were allowed to reverse your withdrawal and return it to your playing balance.  Of course you can see why casinos did this, the hope was that you would cancel the payout and carry on gaming.
The length of time your withdrawal was pending would vary by casino, but since 2020/2021 this practice has been banned, so you shouldn;t run into it any more.
What Is Manual Flushing?
With the new rules manual flusihing is a little redundant, but in case you do run into it, or in case the rukles change agin, read on.
If your casino does operate a pending period then there is occasionally another option to allow you to get your funds quicker.  Manual flushing does exactly what it sounds like it does, it manually flushes your withdrawal from a pending state into a processing period, forcing the casino to payout.
Personally I don't agree with pending periods at all, it is you money and when you request a payment it should be paid to you as soon as possible.  If you do face a pending period however have a look for manual flushing as an option.
Payment Fees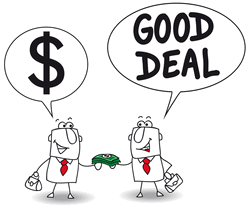 There are few excuses for an online casino charging you a fee to withdraw.  Yes the casino has to pay transaction charges as a business but these, as with most companies, should be factored in to the profit margin so you, the customer, should not need to pay fees to deposit or withdraw.
Frankly there are so many great casino sites out there that if your operator does charge you fees then consider going elsewhere.
Fees can be charged by your payment provider too, separate to the casino site.  If, for example, you use a credit card to add/remove funds then you will be liable for a charge as this is considered a cash transaction and so you will incur usual bank fees for using a credit card for cash.
The one instance where most sites will charge you a fee is if you deposit and then attempt to withdraw the deposit without using it first.  This can cost the site money as they are paying transaction fees both ways without any option to earn a profit from the funds.  I think this is fair enough, and even in this instance fees will generally only be charged if you are serial offender.
Complaints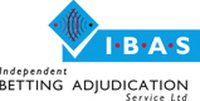 There are always misunderstandings, lost details, changes to circumstances, etc., that can lead to issues getting access to your funds.  Don't worry you have legal protections, and this is one of the benefits of betting with licenced casinos in regulated markets, like the UK.  It is a stipulation of the casino licence conditions that operators must take complaints seriously with procedures for resolution over reasonable time scales.
The first thing to do if you believe you have a complaint relating to payments or withdrawals is to collect information (screenshots, history downloads, emails, live chat logs, etc.).  Once you've done this put your complaint in writing, email or letter rather than over the phone.  If you use live chat remember to save copies of the conversation or take screenshots.
If the casino site cannot resolve your complaint then there are several options, including complaining to the Independent Betting Adjudication Service (IBAS).  These bodies will only take on your complaint if you have already tried and failed to address the issue directly with the casino.