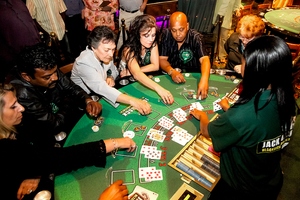 Casinos can be found in a variety of locations around the world, although it is usually the case that these places can be found in cities or towns. This is especially the case when it comes to tourist destinations, as many people visit other locations in order to experience their casino establishments. But these are not the only sites where casinos can be found. You may also come across casinos in the most unexpected places.
Of course, such casinos are likely to draw people in, considering their unique locations. Perhaps they appeal to people more so than a standard land-based casino found in Vegas or Atlantic City, too. And just so you're aware of these casinos, we're going to provide some insight into them and their locations right here. Maybe you want to visit one of them or maybe you just want to know a bit more about their existence. Whatever the case, we have all the information on the unexpected places to find a casino.
Gaming in an Underground Cave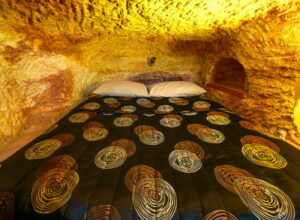 You'll need to visit Australia in order to experience this first intriguing location for a casino. Located in Coober Pedy – a small town just north of Adelaide – the Desert Cave Hotel gives its guests the chance to play at 16 underground poker machines. The only other casino in South Australia is 850km away, meaning that both tourists and locals of the town get to make the most of what the area provides.
It's not only the casino that is available for a high-quality experience, either. The Desert Cave is also a fully functioning hotel, with high-quality rooms built into the cave for an experience like no other. And this is how the casino operates as well – carved out of the desert. And as well as providing an exceptional experience for general tourists, it also rolls out the red carpet for VIPs and other gaming high rollers. VIP guests also get their own casino host, and also get the chance to benefit from enjoyable special offers. And what's more, VIP membership is free of charge, with coupons for the buffet, top-quality deals on the hotel rooms, and even free slot machine gameplay. It's definitely one to keep in mind and consider visiting in the future.
Stuck in a Puddle of Water
Instead of the heat of the desert in Australia, you may want to visit Des Plaines in Illinois. There, you will find the Rivers Casino, which is just minutes away from O'Hare International Airport. The casino was opened in 2011, and actually, at first glance, it looks no different to any other land-based casino save for its general design. Inside the casino, there are over 1,000 slot machines to play, and 50 tables for blackjack, poker, craps, roulette and other similar games. Nothing out of the ordinary or unexpected about this, right?
Well, you may be interested to know that Rivers Casino is actually constructed on top of a puddle. Or, as it actually is, a shallow pit of water. You see, state gaming laws in Illinois dictate that casinos are not allowed unless they are riverboat casinos, and these are described as existing on a body of water. Rivers Casino was not constructed next to a river, but instead was built over a pit containing water so as to comply with the laws. If you were to tunnel under the casino, then you'd come face to face with a stream of water.
And there are plans in place for even more expansion to take place with the Rivers Casino, too. An extra 78,000 square feet is to be constructed on, making the gaming experience at the establishment even better for players. This is to be built between the existing north parking garage and the current casino building and will be opened in two stages. A ground level addition will provide an Asian-themed restaurant and an expansion to the gaming floor that was opened in January of 2022. Then, the second floor will play host to a 22-table poker room, as well as a 10,000 square foot ballroom and slot machine gaming area.
A Casino in the Sky?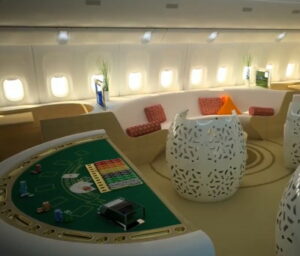 It would be quite unexpected to find a casino room on an aircraft, wouldn't it? Well, as it happens, plans are in place to create such, thanks to a concept that was designed by AirJet Designs and Designescence. Combining their ideas together, the designs were put forward for a casino to be installed onboard airliners and private jets. Through such, passengers would be able to engage in gambling while 30,000 feet above the ground.
Within the Casino Jet Lounge, you would be able to enjoy casino table games, a bar and wander around the space to mingle with other passengers. The idea behind this design was so that the golden age of air travel could be recaptured, with people being able to meet and have a social experience while flying. Of course, many protocols would need to be in place for an aircraft casino to be integrated.
Designs for such a casino were actually brought to light a few years ago, and in the proceeding years, new aspects have been incorporated into such. For now though, jet liners have not been updated to include these casinos, meaning that it currently remains as a plan for the future. Could there be a time when we do see aircraft with casinos for passengers to use?
Basement Blackjack
If you were to visit the North Cadbury Court in Somerset, England, then you would come face to face with a wonderful manor house. Situated in stunning scenery and surroundings, the original building was actually built as a medieval hall back in the early 1300s. Since that time, it has been converted into a private residence, and today it can be used as a venue for events, including wedding receptions and birthday parties. The inclusion of 21 bedrooms, a dining hall with space for 96 guests and a vast ballroom makes it even more of an enticing building to visit.
It was, in fact, the location for the recent marriage of Paralympian Natasha Baker and her husband Marc Jaconelli, who shared their own stunning wedding photos via Hello! magazine.
But there is even a casino included within the manor. It just requires you to venture down into the basement to access it. Make your way through the wine caves and you be able to experience the small basement casino, which, despite its low ceilings, can accommodate up to 30 people at a time. Inside the casino are blackjack tables, roulette wheels and even a poker room for players to enjoy. Local croupiers run the games, and to use the casino, you need to have reserved such by booking the whole manor for an event.
Not only does it possess one of the smallest casinos in the world, but it also has one of the most exclusive gaming rooms as well.
A Mountainous Experience in Malaysia
Malaysia is a country that many people have chosen to visit for a fantastic tourism experience. And there are also those who go there seeking out its Resorts World Genting casino establishment. Perhaps you have heard of the Genting brand before. In fact, the owner of the brand Tan Sri Lim Kok Thay, has recently registered a new company in Singapore entitled Resorts World Cruises, giving some people the idea that a new cruise or travel-related business could be on the cards for him.
Yet the casino resort by Genting found in Malaysia is situated in the Pahang Mountains. That may seem quite like an odd choice for a casino. After all, most people tend to visit the coastline or the cities – two locations where casinos would be much more appropriate in many countries. Yet once you visit Resorts World Genting, you will instantly understand why it has been constructed in the mountains. This serves as a wonderful backdrop for the casino, being surrounded by a lush rainforest and 6,000 metres above sea level. It's 40 minutes away from the nearest city, and this gives it quite the intimate and unique casino experience for anyone visiting.
Gambling While You Wait for Your Flight
While a merger of two companies is trying to introduce casinos to aircraft themselves, the Holland Casino in Amsterdam already exists within the Schiphol Airport. Not many people would really consider hanging out in an airport to get their gambling fix, but it may just prove to be the ideal location for those waiting to board a flight. After all, some gamblers find it relaxing to engage in a few slots before jetting off to another location, right?
Of course, this airport casino doesn't feature as many games as what you would find in a standard land-based gaming establishment, as is only to be expected. But you can still enjoy a few rounds of blackjack or roulette alongside the slot machines. Perhaps this could be one of the most entertaining places to go before you fly. Regardless of which, it still serves as quite an unusual place to experience casino games. Most people are more concerned about making it through check-in, security and passport control at airports these days than whether or not they can scoop a few extra bucks on a slot machine.
But who knows? Perhaps it's a feature that more airports will think about installing into their grounds for flyers to experience.
A Gambling Experience While in Prison?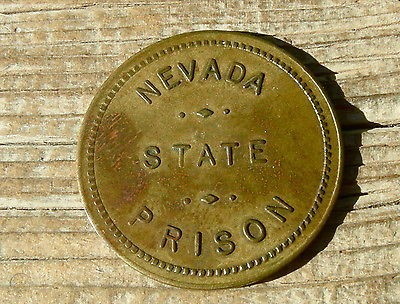 It's probably not a surprise to hear that prisoners engage in gambling with one another in general. After all, being locked up has to be a difficult thing to go through. Inmates need to form their own kind of entertainment to combat this. Yet it is also the case that in the mid-20th century, a prison based in Nevada decided that it was time to bump up the fun factor of gambling inside. And with that in mind, it opened a casino inside the prison, which remained functional and accessible for around three decades.
When Nevada Governor Fred Balzar signed Assembly Bill 98 into law, which legalised gambling within the state, the Nevada State Prison chose to fall in line with this and opened the casino for its inmates to access. The casino went by the nickname of the Bullpen, and it was a huge success with prisoners between 1932 and 1967. Never before had this been done, and never again has it been done since it closed down in 67. The prison never had a gambling licence issued to it to provide this service, and it was never recognised by Nevada gaming authorities, either. It was simply tolerated and largely ignored by prison outsiders.
The casino operated in a windowless solid rock room, which was carved out of natural sandstone surrounding the prison. It was then moved to a larger sandstone building with walls sometime in the later 1930s. Traditional games like blackjack, poker and craps were integrated into the prison casino, with inmates being responsible for running it. They hosted the games and organised the security of it, and they had their own currency to spend in it in denominations of between five cents and five dollars. Currency from the prison casino is considered a collector's item today
The closure of the Bullpen came about when the new Nevada Governor Paul Laxalt hired a prison warden in the form of Carl Hocker. It was he who ordered the casino to be shut down and to have gambling replaced with what were described as "more wholesome" activities. This brought volleyball, ping pong and painting to the prison instead, and the casino was officially closed in April of 1967. The sandstone building that housed the casino was also demolished afterwards.