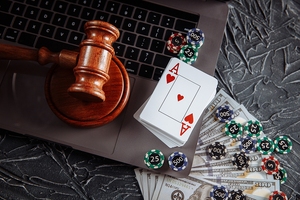 A lot of people forget that online gambling is still something of a fledgling industry relatively speaking. It's only a few decades old, and those in charge of the country and the law have had to work hard to keep up with the changes in technology that allowed online gambling to spread faster than new rules could be created.
This has meant a number of law changes and even the creation of a non departmental public body of the Government, whose sole purpose is to monitor and regulate the gambling industry and those operating within it.
This led to the introduction of new gambling licenses of which we will talk in this article, as well as covering the laws relating to them and what happens in the case of any breaches of the rules.
What was once something of a free for all has rather quickly (although not quickly enough for some) turned into one of the most heavily regulated industries there is, and there is still plenty of work to be done to get the balance right.
UK License Details For Popular Casino Sites
18+. Play responsibly, BeGambleAware, for help quitting visit
Gamstop
. #ad.
Name
License Holder
License Number
Review
Visit

Malta

43173
-

T&Cs Apply, 18+

32Red Limited

Gibraltar

39430
Review

T&Cs Apply, 18+

888 UK Limited

Gibraltar

39028
Review

T&Cs Apply, 18+

888 UK Limited

Gibraltar

39028
Review

T&Cs Apply, 18+

L & L Europe Limited

Malta

38758
-

Hillside (Gibraltar) Limited

Gibraltar

55149
Review

T&Cs Apply, 18+

Petfre (Gibraltar) Limited

Gibraltar

39544
Review

T&Cs Apply, 18+

BetVictor Limited

Gibraltar

39576
Review

T&Cs Apply, 18+

AG Communications Limited

Malta

39483
Review

T&Cs Apply, 18+

LC International Limited

Gibraltar

54743
Review

T&Cs Apply, 18+

ProgressPlay Limited

London, UK

39335
-

T&Cs Apply, 18+

LC International Limited

Gibraltar

54743
Review

T&Cs Apply, 18+

Rank Interactive (Gibraltar) Limited

Maidenhead, UK

38750
-

AG Communications Limited

Malta

39483
-

T&Cs Apply, 18+

LC International Limited

Gibraltar

54743
Review

T&Cs Apply, 18+

LeoVegas Gaming PLC

Malta

39198
Review

Rank Interactive (Gibraltar) Limited

Gibraltar

57924
-

Mr Green Limited

Malta

39264
Review

T&Cs Apply, 18+

AG Communications Limited

Malta

39483
-

T&Cs Apply, 18+

Netbet Enterprises Limited

Malta

39170
-

T&Cs Apply, 18+

BV Gaming Limited

Gibraltar

39576
-

T&Cs Apply, 18+

ProgressPlay Limited

Cyprus

39335
-

T&Cs Apply, 18+

Betable Limited

Manchester, UK

23328
Review

T&Cs Apply, 18+

Rank Interactive (Gibraltar) Limited

Guernsey

39022
-

Rank Interactive (Gibraltar) Limited

Gibraltar

57924
-

Rank Interactive (Gibraltar) Limited

Guernsey

39022
Review

Malta

38620
Review

T&Cs Apply, 18+

Platinum Gaming Limited

London, UK

45322
Review

T&Cs Apply, 18+

SCGO Limited

Malta

44662
-

T&Cs Apply, 18+

WHG (International) Limited

Gibraltar

39225
Review

T&Cs Apply, 18+
Brief History of UK Online Gambling Law
For a number of years after its inception the online gambling industry was unregulated in the UK, however, 2005 marked a considerable shift with the passing of the Gambling Act, which subsequently led to the formation of the UKGC (United Kingdom Gambling Commission).
This was at a time when online gambling was really starting to gather momentum as the traditional high street bookmakers including William Hill, Coral and Ladbrokes led a resurgent transition of the industry, motivating the founding of new sites by companies who realised how much financial potential there was in online gambling.
Because the market had the potential to attract a huge number of customers and based on how relatively easy it was to set up a new site, it was decided that these sites would have to adhere to certain legislations and meet specific criteria before being approved as an officially licensed site. This was a customer safety concern.
When the act was passed, it caused a number of sites which were deemed not up to standard to be shut down on the spot due previous dubious business practices, while others had to make sure that they could adhere to the new regulations.
This act had the following aims and objectives:
prevent gambling from being a source of crime or disorder, being associated with crime or disorder or being used to support crime
ensure that gambling is conducted in a fair and open way
protect children and other vulnerable persons from being harmed or exploited by gambling
Considered a substantial breakthrough in the gambling industry in the UK, the Gambling Act made crucial adjustments to looser or more relaxed laws which already existed, but now also included the online space.
It wasn't exactly the Wild West before the act was passed, there was the Gambling Board before the UKGC was formed, however, this was more concentrated on land-based gambling establishments such as casinos, betting shops, bingo halls and lottery retailers.
The UKGC took over the Gambling Board in 2007, bringing industry wide regulation under one roof and consolidating their efforts.
The UK has always had an interesting relationship with the gambling industry, all at once needing it for the tax revenue but also wary of it due to the lack of regulation. This is hopefully changing for the better now, with gambling companies operating in the UK still able to make good money, but also having to pay a 15% point of consumption tax regardless of where the company is based.
Arguably one of the biggest earners for the UK government is taxes paid by gambling companies, and in 2018 they posted a Gross Gaming Yield (GGY) of £4.9 billion from this industry.
How the UKGC Regulates the Market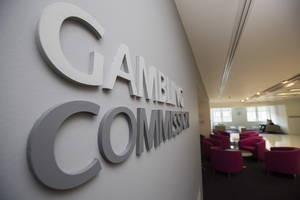 Arguably the bedrock of the entire gambling industry in the UK, the UKGC governs every commercial gambling operator in the country as well as the National Lottery with the three objectives outlined above.
In order to meet these objectives, the regulator presents a document of its standards which is called the License Conditions and Codes of Practice, which is a comprehensive explanation of what the UKGC expects from operators, suppliers, and any other individuals who want to operate in the industry. They must all comply with these codes of practice.
This is a very important part of running a gambling business, as failure to meet the requirements outlined in the Licence Conditions and Codes of Practice (LCCP) can result in the company's license to operate being suspended or taken away for good.
The LCCP are not static, which is a common misconception, and as such the UKGC make amendments or additions to take account of developments in the industry or emerging evidence on the most effective means of promoting socially responsible gambling. The UKGC consults extensively on any changes and operators must keep up to date with them.
It is the UKGC's belief that the most effective regulatory approach is to focus on the outcomes that are to be achieved surrounding this legislation. In some areas they specify particular rules or processes, but where possible, they aim to allow operators to take their own approach to meet the UKGC's requirements, which is why some operators may differ slightly in how they do things.
Overall, there are four different types of licence conditions, with each one having their own status within the law. Let's take a look at each one:
General licence conditions can be applied by the Gambling Commission to an individual operating licence or a class of operating licence (for example, all betting operating licences).
Individual licence conditions can be applied by the Gambling Commission to an individual operating licence. They are likely to address matters concerning an individual operator and their activities.
Conditions imposed by the Secretary of State may be applied to a class of operating licence using statutory instruments (amendments to the law).
Statutory conditions imposed by the Gambling Act 2005 may be applied to a class of operating licence.
Codes of practice are either:
social responsibility code provisions – which must be adhered to by all licence holders
ordinary code provisions – these do not have the status of licence conditions but failure to take account of them can be used as evidence in criminal or civil proceedings.
The UKGC reserve the power and the right to take action against a licensed operator who fails to comply with these codes of practice.
2021 Changes to Slot Game Regulations
As an excellent example of the evolutionary nature of the rules and requirements set down by the UKGC, in 2021 there was a huge overhaul in how online slots were allowed to operate.
The aim was to make the games more socially responsible, so features such as auto play (where the player could set the game to play a certain number of spins automatically) were banned.
Other ammendments included:
Spin duration faster than 2.5 seconds banned
Presenting a spin returning less than the stake as a win was banned
Total losses or wins must be clearly displayed along with duration of play
Features that speed up play or give illusion of control were banned
A more general addition to the rules was the outright ban of withdrawal reversals.
Previously, a player could request a withdrawal and then cancel it and play with those funds. Much of the time those funds were susequently lost, so this rule change would ensure that more money actually made it back to customers' bank accounts.
The Different Types of Gambling Licenses
Below are some of the main licenses that online gambling companies use. While some may just use a handful of them, the biggest operators who offer a multitude of services generally will have all of them in place, highlighting the number of hoops that an operator has to jump through to become licensed and why you as a customer can rest assured that this is taken very seriously.
| Betting | Casino | Bingo | Gambling Software |
| --- | --- | --- | --- |
| Non-remote general betting license | Non-remote 1968 Act casino license | Non-remote bingo operating license | Non-remote gambling software license |
| Non-remote betting intermediary license | Non-remote 2005 Act casino license | Remote bingo operating license | Remote gambling software license |
| Remote general betting license | Remote casino license | Linked gambling software license | |
| Remote betting intermediary license | | | |
| Remote pool betting license | | | |
When Gambling Companies Break the Rules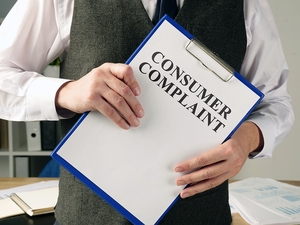 One of the tasks of the Gambling Commission is to monitor activity in the gambling industry carefully, which means every site is the subject of constant scrutiny in order to make sure that they continue to adhere to the rules.
Breaches in legislation by operators can vary in levels of seriousness and so do the penalties as a result, however, in the majority of instances the operators are allowed to attempt to resolve this themselves.
As a result, every operator needs to have a complaints procedure which acts as the first step in resolving any issues that customers encounter. There is also a 'middle-man' body used by each operator known as an ADR (Alternative Dispute Resolution) provider, whereby any complaints can be escalated to them if the customer feels that the operator has not found an acceptable solution.
The Gambling Commission oversees all of the ADR providers because it is their job to approve them and make sure that they are adhering to all of the relevant regulations. So even the regulators are being regulated.
A customer can refer their case to the ADR provider that the operator uses or choose their own. Should the ADR come to a verdict that the customer disagrees with, then they have the opportunity to take things further still such as the courts.
There are many reasons why the operator might be accused of flouting legislation, and if these are serious then the UKGC will launch a full-scale investigation. More often than not, this has to do with one particular area – Responsible Gambling.
The Betway Breach
Most of the headline cases in recent years have been prime examples of failures in Responsible Gambling by operators, resulting in serious financial punishments. One of the most famous in recent times was that of Betway, who were hit with an £11.6 million fine for failing to carry out adequate checks on VIP customers making outlandish deposits.
In one case, the company failed to carry out source of funds checks on a VIP customer who made deposits of £8 million over a four year period, losing £4 million in total. In another case, the company failed to carry out effective social responsibility interactions with a customer who deposited and ultimately lost £187,000 over the course of just two days.
Richard Watson, Executive Director of the UKGC was particularly vocal about this, saying: "The actions of Betway suggest there was little regard for the welfare of its VIP customers or the impact on those around them."
He went on to emphasise that the Betway breach illustrated why operators' management of high value customers must change and why the industry must do everything to interact with customers responsibly.
This was an obvious breach of legislation which the UKGC threw the book at. The Know Your Customer checks are clear and must be followed, which is why as well as providing proof of address, age and ID, you may sometimes be asked to prove your income. Betway failed to do this on a number of red flag occasions, and this is why the UKGC came down so hard on them.
The Dangers of Playing at Unlicensed Casinos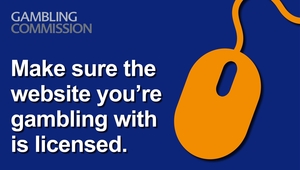 Perhaps the most important thing you can do as an online casino player is to make sure that the casino site you have signed up to is licensed by the approved industry regulator for your country, such as the UKGC; however, there are other governing bodies as well such as the MGA (Malta Gaming Authority) and the GCC (Gibraltar Gambling Commission). In many instances, operators might have more than one license due to the fact that they are operational in multiple territories.
Any players who sign up to a site that does not have any regulatory approval can face significant problems later down the line. It could be that the company is not legitimate for example and is being used as a front to launder or even steal people's money. In other cases, they could simply not know what they are doing due to lack of experience or knowledge, and you certainly don't want to be handing over your money to companies like that.
However, the gambling regulators keep a very close eye on the industry and monitor the internet constantly to make sure that any new sites on their radar are not only approved by a regulator, but also are adhering to the rules that are in place. This means that rogue sites are rare, but they are definitely out there.
Final Thoughts
If anything, despite the huge growth potential of the online gambling industry it is going to become increasingly difficult for new gambling companies to obtain licenses. With the UKGC paying closer attention to the activities of operators than ever before, operators will need to make sure that their internal compliance departments are on the ball, and this costs money a start-up casino might not have.
There will always be room for those who have the capital to set up though. The fact is that while the industry is continuing to make money for governments in the way of taxes, operators will always have the potential to thrive.
Many operators make the mistake of trying to go for the quick win, but because they are so eager to make money they end up being caught in the trap of failing to carry out the simple background checks on customers. These operators will not last the distance. As technology advances in the future it is likely that there may be more streamlined and sophisticated ways for operators to do this which could level the playing field a little, but until then the UK gambling industry is a tough nut to crack for new companies.