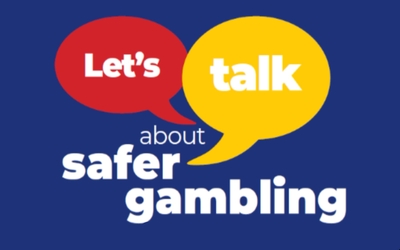 Ever since off course gambling became legal in the UK in the 1960s, there has been an underlying, systemic problem with some people gambling money that either isn't theirs, or that they can't afford to lose.
This has dramatically impacted the lives of those involved, and it is a problem that knows no societal boundaries, with problem gambling affecting the rich, the poor, the successful and those down on their luck.
As the decades rolled on and even more opportunities to gamble became available, the problem got worse, or at least it became harder to ignore. The dawn of the online gambling era created a situation where anyone could pick up their phone and wager money in countless different ways in a matter of seconds.
Despite increasing the safety measures in place, the problem still exists and it is arguably as bad as it has ever been. Problem gambling in the UK might even be yet to reach its peak, however, the organisations which are designed to help are starting to fight back.
Introduction of Responsible Gambling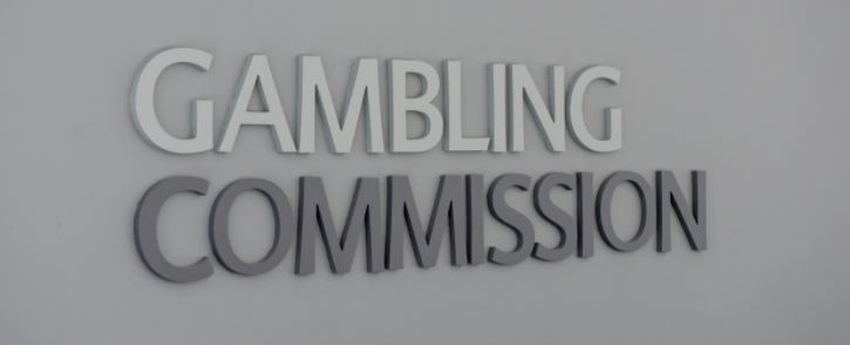 In 2005, following considerable pressure from external groups, Responsible Gambling came into force in the UK with the formation of the UK Gambling Commission (better known as the UKGC). This is an independent non-departmental body that is sponsored by the Department for Culture, Media and Sport (DCMS) and was set up as a way of regulating all commercial bookmakers, casinos, bingo halls and the national lottery, as well as every online entity. It was introduced not only to regulate the relevant companies of these and approve their licenses, but also to protect the gambler as well.
The introduction of Responsible Gambling brought with it a number of considerable changes to the gambling landscape at a time where the iGaming industry was also beginning to make significant strides in the global economy. It was a new industry that wasn't covered thoroughly enough by old laws, so in the early days online gambling was a bit like the wild west.
It also coincided with an increase in the number of gambling addiction cases around the UK which had begun to lead to more serious issues, including severe cases of depression, starvation, homelessness, complete financial ruin and in the worst circumstances, suicide.
As a result, the government were obligated to act for the sake of the future potential customers who may not be aware of the risks of gambling. The UKGC was their solution, and it has been policing the gambling industry across the UK ever since, keeping an eye out for companies who are flouting the rules and fining them heavily when they do.
Licence Conditions & Codes of Practice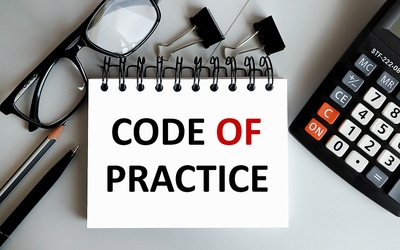 Every gambling company in the UK has to be granted a licence by the UKGC before they can become operational, and in order to get their hands on a license they have to adhere to a number of conditions that are prerequisites put in place by the UKGC.
Once a gambling company gets a licence approved, they have to continue to follow this legislation to the letter. The UKGC monitor them closely on a regular basis and come down hard on any company who is non-compliant. These are known as Licence Conditions and Codes of Practice (LCCP).
It is particularly important that operators pay close attention to the LCCP, because they are far from static and amendments and additions are made on a regular basis. It is the operator's responsibility to make any changes necessary in order to stay compliant; for instance in 2020 the use of credit cards for gambling was banned in the UK, so all operators had to adjust their payment options.
Licence conditions for potential operators are divided into four main areas, and while each one has a different status in the law, every operator must be able to comply with all of them.
General Licence Conditions – These can be applied by the Gambling Commission to an individual operating licence or a class of operating licence (e.g every betting operator licence).
Individual Licence Conditions – These can be issued by the Gambling Commission for those who are pursuing an individual licence, such as a casino manager, and usually address concerns that relate to an individual and their activities.
Secretary of State – There are also conditions that can be laid down by the secretary of state, and these can be applied to a class of operating licence by applying instruments of a statutory nature, which are also known as amendments to legislation.
Statutory Conditions – Statutory conditions which are imposed by the Gambling Act 2005 could be applied to a class of operating licence.
When it comes to codes of practice, they fall into one of the two following categories.
Social Responsibility Code Provisions – All licence holders must adhere to these.
Ordinary Code Provisions – These do not have the status of licence conditions though any failure to consider and abide by them can be used as proof in either civil or criminal proceedings.
The UKGC has the powers to take action against those operators who flout either of these codes of practice.
In relation to Responsible Gambling, there is specific legislation that is in place by the UKGC. This comes under the Social Responsibility Code Provision 3.1.1 (Combating Problem Gambling).
Firstly, all licensees must have and put into effect all policies and procedures which are intended to promote socially responsible gambling which includes the specific policies and procedures which are required by the provisions of section three of this code.
Secondly, in relation to Responsible Gambling, all licensees are required to make a financial contribution to one or more organisations which are approved by the UKGC and which collectively execute the delivery of the requisite support and research into the prevention and treatment of gambling-related harms, approaches to harm prevention as well as the required treatment for those who have been hurt or negatively affected because of gambling.
Responsible Gambling Organisations & What They Do
There are a number of organisations that exist alongside the gambling industry with the sole purpose of helping those who have been negatively affected by gambling. The introduction of these was seen as a necessary and important measure and was an initiative that received instant approval from the gambling commission.
Let's take a look at some of the main ones in the UK and what their functions are.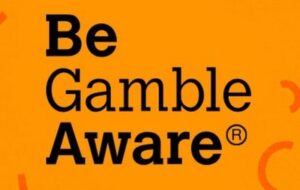 This organisation was established in order to provide assistance to people who have experienced problem gambling and is administered and funded by their own charity, GambleAware, whose mission it is to keep people safe from the harms that are associated with gambling activity. As such, they provide help to those who are struggling so that they can make informed decisions about their gambling.
They are an independent, grant-making charity which exists to commission prevention and treatment services across England, Scotland and Wales and work in partnership with expert organisations and agencies, including the NHS, across three main areas:
Commissioning the National Gambling Treatment Service
Producing public health campaigns on a national scale and providing practical and functional support to local services
Commissioning research as well as evaluation with the goal of improving knowledge and the methods that work in the prevention of gambling
This is regulated by the Charity Commission for England and Wales and the Scottish Charity Regulator and is completely independent, having a framework agreement with the Gambling Commission which exists to provide and execute the National Strategy to Reduce Gambling Harms within the guidelines of the arrangements which have been put in place, based on donations from the gambling industry.
Every gambling operator in the UK has the BeGambleAware logo, usually in the footer of their website which promotes the fact that they work in collaboration with the charity, however, this does not mean that GambleAware endorses a specific gambling product, service or operator. BeGambleAware actively encourages all gambling entities to include their logo due to the fact that it is a priority to make sure that the people who need the relevant resources that they provide are able to find them as easily as possible.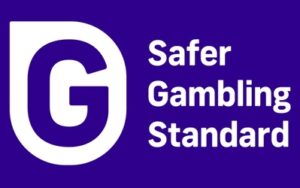 Originally founded in 1997, this is arguably one of the leading resources when it comes to providing information as well as support and advice for those who have been affected by problem gambling, whether this is a problem gambler or someone who knows a problem gambler.
Operating the National Gambling Helpline, they also provide treatment and spread awareness about everything to do with responsible gambling, while also encouraging approaches which are effective in promoting responsible gambling within the industry.
They work to a set of objectives which help them to be able to provide the best service that they possibly can:
Providing high quality and effective advice and support that is fundamentally non-judgemental for problem gambling and those associated who have been affected by it across the UK.
Ensuring that problem gamblers throughout the UK have access to effective and responsive treatment to help combat their problem.
To become internationally recognised as a Centre of Clinical Excellence on a global scale in leading the development of best practice in research, education and communication.
Make sure that young people and other vulnerable groups have the relevant access to the advice, support, education and treatment that they need in order to cure themselves.
Assisting in the support of operators and regulators to enable them to develop and put into place measures, effective responsible gambling policies and practices, as well as training, certification and also consultancy.
Make sure that GamCare is operated efficiently
This fundamentally is a global fellowship of people who either currently or have previously had problems with gambling and have been subject to the negative effects first hand. They exist in small groups around the world in order to provide peer support by way of using their own experiences to help others.
They are not aligned to any charity, organisation or institution and do not engage in politics, remaining 100 percent neutral. The core majority of members are those who at some point have had to admit to themselves that they have had a problem with gambling and as a result have dedicated a portion of their life to helping others who are in the position that they have been in, to overcome their problem.
While this is by no means licenced therapy, the members do exist as a support group for others and hold regular meetings whereby they encourage current addicts to make a recovery, often acting as 'sponsors'. They typically act as non-judgemental 'confidants' and can be a great source of strength for those in need. It is sometimes the case that gambling addicts feel more comfortable talking with others who have been in their position, because they know that they understand what they are going through more than anyone else. The 'sponsor' will help to set goals for them and help them to try and achieve these by being available as and when they are needed.
This is not only for gambling addicts, but also for those who have been affected as a result of knowing someone who has been, or is a problem gambler because there are usually people who are in this situation as well.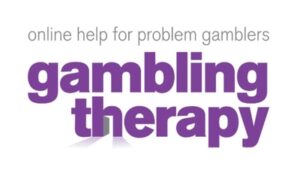 This is essentially a helpline which exists in order to provide advice through a number of different mediums, whether this be via Live Chat, Email or forums, with gambling advisers working around the clock to man the computers.
Operational also as a multilingual service, visitors can access support from people about every kind of problem gambling situation and it can be a good place to start as it is more informal than GamCare or BeGambleAware.
Their website features all of the ways in which a problem gambler or those affected by problem gambling can get in touch. Fundamentally, everyone involved is non-judgemental which can be an important factor for those people who do not know whether to reach out or not, with all queries dealt with in a warm and friendly way.
This ultimately exists for those people who have been affected by someone who they know that has a problem with gambling, whether this be a family member, friend or colleague. Quite often, people do not take into account the toll that gambling addiction can have on those connected to the person with the problem.
The emotional effect that this can have on someone just through worrying about someone's health and wellbeing, or the stress of the financial impact on them can be emotionally destructive. It can cause strains in relationships and put them at breaking point.
GamAnon exists in the form of meeting groups and they are usually groups of people who come together to share their experiences about someone who they know and the difficulties that they are having with trying to help them.
This association is a registered charity which has well in excess of half a century of experience in providing residential support and treatment for those who have suffered with problem gambling and who have severe addictions to this.
With residential treatment centres across the UK, they rely on donations and grants for the vast majority of their services and most of this is provided by the affiliated charity GambleAware, though there are also donations from individuals and companies who want to help.
The main aim of the organisation is to address the extremes in the behaviours of problem gambling as well as developing treatment interventions for those who have been severely affected.
Cases Where Legislation has Been Broken
Over the years there have been numerous instances where major gambling companies have flouted responsible gambling legislation and they have been punished accordingly.
Let's take a look at those who have been guilty of such behaviour and the penalties that they were imposed with as a result. It should be said that this is by no means an exhaustive list, but rather 3 significant examples.
Ladbrokes Coral – Fined £5.9 Million
Between 2014 and 2017, prior to their multi billion pound takeover by GVC (now Entain), the online gambling operators were guilty of a litany of what the gambling commission called 'systemic failings' in relation to responsible gambling, with problem gamblers losing hundreds of thousands of pounds that they should never have been allowed to wager.
It was found that the company had failed to protect these problem gamblers from gambling harm because they did not meet the requisite obligations while safeguarding. It was also found that when the company became aware of this, their only solution was to simply reduce the amount of gamblers that they had signed up which they deemed 'high risk', instead of taking the necessary steps to invest in ways of protecting them from harm – this was deemed as insufficient.
Richard Watson, one of the Gambling Commission's executive directors at the time said: "These were systemic failings at a large operator, which resulted in consumers being harmed and stolen money flowing through the business and this is unacceptable."
Indeed, one customer lost in excess of £1.5 million over three years and the company had failed to question them over their source of funds, despite having a clear problem, which included logging into their account on 10 occasions in one day and losing £64,000 in one month.
Following the conclusion of the investigation, the company were subsequently fined a penalty of £5.9 million and made to put strict prevention measures in place to combat problem gambling.
Betway – Fined £11.6 Million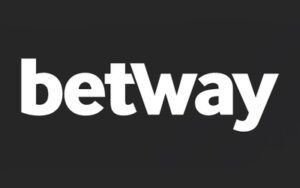 Another of the UK's leading online bookmaker's, Betway were hit with what was a record fine of £11.6 million in 2020 for choosing to ignore what were deemed as 'clear signs of gambling addiction', with the source of a vast number of bets being stolen money as a direct result of problem gambling.
The Gambling Commission, who had previously been criticised for being too lax, found the company had failed in its dealings with seven customers after not fulfilling its obligations to prevent problem gambling, allowing £5.8 million to flow through the company.
In addition to this, they also found that the company had accepted £8 million in deposits from one customer over a span of four years, with £4 million being lost and their account being flagged as a potential risk on 20 occasions, yet despite this, staff still allowed the bets to be processed and accepted the gambler's word when they responded about the source of their funds.
It was also found that another gambler was able to deposit £1.6 million over the duration of three years, despite being unemployed, with them losing over £700,000 in the process.
Furthermore, in a separate incident the company accepted £494,000 from one customer who had 11 different accounts with them and who had opted in to the 'self exclusion' scheme, while another case detailed a customer who had made a total deposit of £187,000 over the course of two days without being asked any information about the source of their funds.
The Gambling Commission said about the incident: "Betway could not provide evidence of any social responsibility interactions being carried out with this customer."
Meanwhile, Labour MP Carolyn Harris, a staunch supporter of responsible gambling said:
"Just how exploitative has a gambling company got to be before the Gambling Commission suspends their licence? Betway's fine for calculated and deliberate manipulation of VIP customers is paltry in comparison with the damage they will have caused to those caught in the web of VIP inducements. The industry is morally bankrupt, the Gambling Commission is complicit and both should be concerned that their ability to operate in this way is fast coming to an end."
Ouch.
888.com – Fined £7.8 Million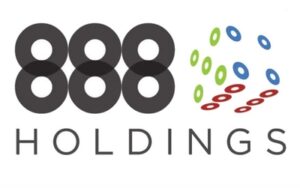 In 2017, one of Britain's biggest gambling firms, 888 was fined a record (at the time) £7.8 million after 7,000 people who had opted to ban themselves from their gambling account were still able to gain access. In one case, a customer who had taken this measure was still allowed to make 850,000 bets which amounted to £1.3 million in one year, using stolen money from their employer.
It was found that one of the reasons behind this was due to a 'technical failure' in the company's systems, which meant that customers who had signed up to be self-excluded, were still able to deposit £3.5 million into their betting accounts and gamble almost £51 million in both deposits and recycled winnings.
The Gambling Commission subsequently found that the company had significant flaws in their efforts to try and protect customers from problem gambling.
On top of the fine, 888 had to demonstrably improve their responsible gambling tools and checks to meet the UKGC's expectations.
Advertising & Marketing
Perhaps one reason that problem gambling became such an issue in the UK was because of advertising and marketing campaigns.
Before the Gambling Commission was founded, companies essentially had carte blanche when it came to marketing themselves, so this was a relatively easy and open customer acquisition strategy for them.
Also, this was at a time when gambling companies would advertise during daytime hours which was found to encourage underage gambling, while the offers that they would advertise on their websites would too often be confusing and not display all of the terms and conditions fairly.
When the Gambling Commission was formed, considerable changes were made to the way in which operators could advertise after pressure from anti-gambling groups.
It was found that when it came to marketing, operators were being very clever in their wording and placement of their adverts to target those customers who were potentially most at risk. In association with the Advertising Standards Authority (ASA), the UKGC led a crackdown in misleading marketing and insisted on a number of measures and more transparency across all advertising channels.
One thing that changed immediately was that gambling adverts were moved to 'post watershed' hours where those underage could not be targeted. Also, there was a dramatic change in how offers were allowed to be marketed (both with the wording and images used) so as not to appeal to minors.
Also, every offer had to include the words 'T&Cs apply' somewhere on the advert and customers were encouraged to check these before committing their funds to the offer. This is because a lot of offers had hidden conditions such as wagering requirements attached. This was a trap that a lot of customers fell into, and problem gamblers especially would commit their money without fully understanding what they were agreeing to.
One way that gambling operators responded to the change in advertising legislation was to cleverly make use of celebrity brand ambassadors (actors, tv stars or sports icons) who they knew had a popular following in order to create trust and acquire more customers.
Just a few examples include PaddyPower who used the footballer Peter Crouch, BetVictor who used popular football manager Harry Redkapp, and Ladbrokes who used jockey Noel Fehily. Perhaps one of the most famous was Jackpot Joy who brought popular actress and national treasure Barbara Windsor on board to help promote their company.
The UKGC has not found issue with this tactic as of yet, but operators need to tread carefully because one wrong move and the authorities will react, and probably quite sharply too.
Tools to Combat Problem Gambling
The UKGC also has a number of safeguarding measures and self-management tools they require operators to have in place. This is to stop a gambling problem before it starts and it ultimately all begins at the registration stage.
So that an operator has as much information as it can possibly get about new customers, they are now required by law to have their own 'Know Your Customer' (KYC) policy. This helps them to determine whether they are potentially dealing with a problem gambler and involves a series of questions that the customer is required to answer including what their occupation is, annual income, and other source of funds. What this does is help to raise any red flags or suspicious deposit amounts that may have been gained through illicit methods.
Each operator is also required to offer customers the 'self exclusion' policy at registration stage, which means that at any stage, a customer should be able to tick this box and automatically close their account, prevent them from being able to log back in for a set period of time, and also make sure that they do not receive any marketing materials, offers or promotional campaigns that the company runs in the future.
Other tools you may find include reminders or reality checks if you have been on the site for a long period of time or spent over a certain amount, or daily/weekly/monthly deposit limits that will not allow you to spend more than you can afford.
In addition, every operator is required to have information about responsible gambling on their website, such as a link to BeGambleAware, while on every promotional offer there has to be text referring to responsible gambling, such as 'do not gamble more than you are prepared to lose'.
How to Recognise the Signs of a Gambling Addiction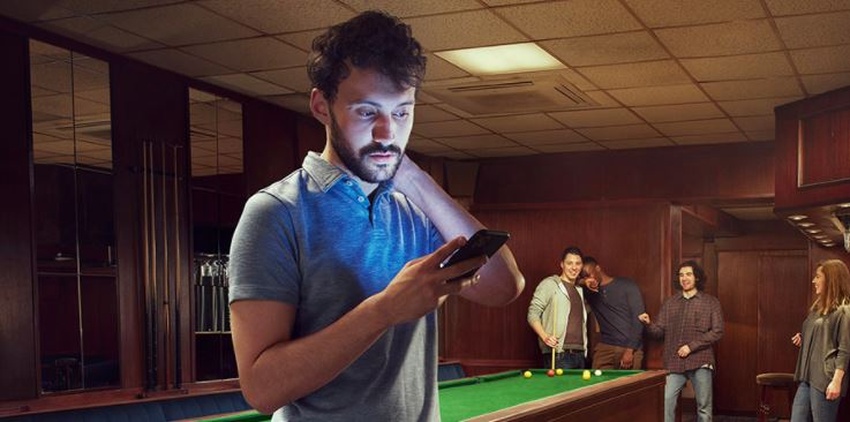 Recognising gambling addiction can be hard to come to terms with, especially for those who are affected by association, but there are signs that can act as a giveaway and shouldn't be ignored:
Gamblers who are always on their phone could be using it to gamble
Frequently borrowing money, often from different sources
Make excuses not to do things socially
Avoidance
Secrecy about finances
Change in behaviour and erratic responses to perfectly innocent questions
Preoccupied in their thoughts
Pathological lying
Household items or money going missing
Work performance being affected
This is not an exhaustive list and it is possible for a problem gambler to hide it very well, just as it is possible for a non-gambler to display some of these signs, but they are a good guide to be aware of.
What to do When you Recognise the Signs of Gambling Addiction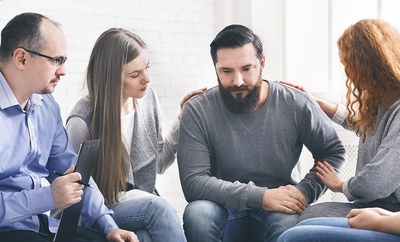 There are a number of things that you can do when you recognise the signs of gambling addiction, whether this is in yourself or someone close to you. If it is yourself, the very first thing to do is admit it, first to yourself and then someone that you trust; while if it is someone close to you the key is to be supportive and let them know that you are going to be there for them to help them through it emotionally. Do not judge or reprimand them.
The second step is to close all gambling accounts and also delete the relevant apps from your mobile, as this will take away temptation. Sometimes, there still may be funds in your account that you cannot withdraw because there may be a minimum withdrawal amount – there may be temptation to gamble this. Don't, because if you win, there may be the temptation to gamble more to win more and if you lose it means that gambling will be fresh in your mind. The key is to put as much distance between you and gambling as soon as possible.
Next, you should seek professional advice, or encourage the person that you know to do this – you could even do this together. There are a number of reputable organisations (detailed above) who are there to help and provide expert advice and they will be able to offer the right guidance and the necessary steps to take in order to help.
The absolute most important thing not to do is chase losses, because this can lead to severe consequences down the line and make things worse. What a lot of addicts do not realise is the effects that it has on those around them. It is a mental illness which can ultimately induce major stress.