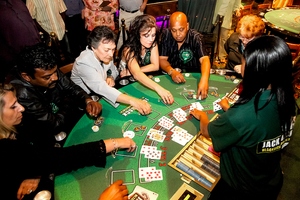 Ever since casinos began operating in the online world, people have been questioning how they are better than their land-based peers. After all, many believe that the experience of visiting a physical casino is not something that can be matched by simply sitting at home playing games on your computer or mobile phone. When it comes to certain points, that may be the truth. But what about when discussing the subject of value? Can it be said that having a casino gaming session online instead of at a land-based establishment is likely to be more valuable for you?
In essence, do online casino games tend to pay more than those found in land-based casinos? Obviously, if the answer to that question is a positive one, then it may prove to be much more appealing to join one of those casino sites and play at them. However, it really all depends upon what you're looking for from a casino experience. If it's a social side of things that you want while you're gaming, then there's much more likely to be appeal in a land-based casino than there is online. That being said, let's keep a focus on the value of the games and whether you can get more when visiting an online gambling site.
A Simple Answer That Isn't So Simple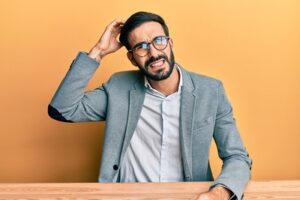 It would be simple enough to state that it really depends upon what you want to obtain from your gaming experience when it comes to casinos. After all, both the online world and the land-based gaming scene bring something different to the table, with all of these able to be labelled as advantages. Of course, some people like to know about the odds that the various games will be able to provide to them, and if those odds are better at an online casino, that speaks volumes. Yet it isn't really such a clear-cut thing to determine or speak about, because odds on casino games are not something that can always be guaranteed.
One of the prime differences is that online casinos are required to publish details surrounding the RTP rates of their games, especially when it comes to slot releases. A physical casino does have to provide this information to its guests but it is often hidden on the back of machines and not easily accessible. With this being the case, it can be quite difficult to determine the slot games that have the best odds in a land-based establishment.
Yet it should be expected that the payout of a game at a brick-and-mortar establishment will be lower overall. This is because those physical casinos have a much more enchanted audience visiting them. Online sites really do need to appeal to their visitors to get them to visit, join, deposit and play the games in the first place. That being said, not all casinos operating on-land adhere to the same sort of rules when it comes to their games and the type of value being offered from within.
Slot Games Provide a Fine Example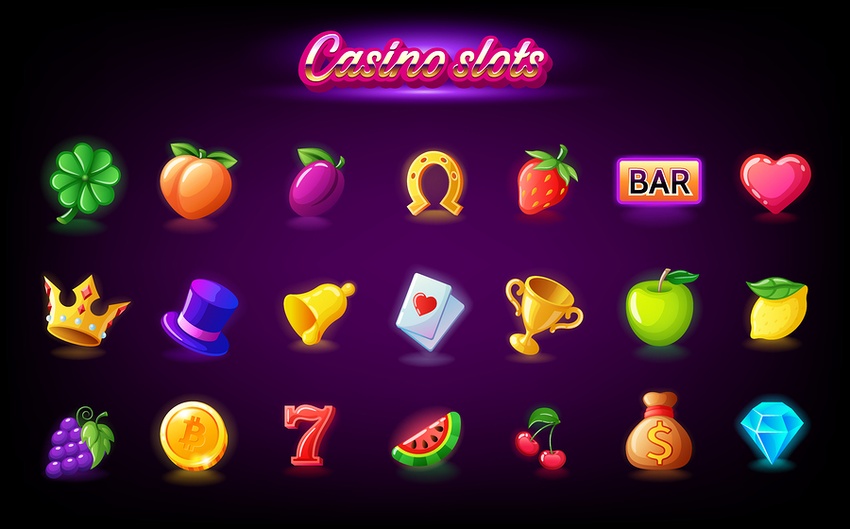 If you take a look at slot for example, which are probably the most popular type of casino game, regardless of if you're playing them online or offline. Slots have been around for a long time, dating way back to the time when they were mechanical rather than electronic as they are today. And as it happens, back in 2000, it was noted that those machines in particular were a big problem for gambling addicts based in Australia. Yet these machines also take up the largest amount of floor space within land-based casinos. Why? Because they are the games that bring in the most money, and casinos want to capitalise on that, so they install more on the floor and encourage people to play them.
Slots work in exactly the same way, whether you're playing them online or in a land-based venue. You place a bet, spin the reels and wait for a winning combination to form for a payout. But land-based casinos are limited in terms of the space needed to provide slot machines, whereas online casino lobbies can have literally thousands of them on hand. The iGaming scene is flooded with slot games, and more are released frequently every single month of the year, and you have the chance to decide which of them appeal to you more, depending upon their betting range, theme, special features and so on.
It is because of this being the case that the online slot games are much more competitively priced. Online casino operators already know that you can simply change the slot you're playing if you don't like it or the return to player (RTP) rate that is involved in it. And it is for this reason that they will try to do what they can to keep you playing them. Of course, if you're visiting a land-based casino establishment and you're interested in spinning the reels of a slot machine, you can only choose from the ones that are physically present in the building. It's not common for two casinos to be built within such close proximity to each other, and a land-based casino operator knows this, so they can easily lower the RTP rates of their slots. They know that you will be unlikely to leave and go elsewhere, so they can take advantage of this knowledge and potentially dabble about with the slot payout percentage.
Any manufacturer that designs land-based slot games will offer their services and products to all casinos that want them in their lobbies. Yet it is the casinos themselves that decide upon the RTP percentage associated with each slot game they integrate. With that being the case, you could easily access a slot machine at one casino and enjoy an RTP rate of 96% on it, but then visit another casino that features the same slot, but it only has an RTP rate of 90% attached to it. And then perhaps you could find that self-same slot option online and it has an RTP rate of 98% instead. That's confusing as hell, but it's most definitely something that is put into practice today.
What About Table Games Online and Offline?
If you're more of a fan of table games such as roulette – which has been labelled as a highly popular option in the United Kingdom – or blackjack, then it is more common to see land-based and online casinos provide the same sort of odds on these. This is because table games tend to have set payouts across the board. For example, a single number bet on roulette always pays out 35:1 or the payout for a natural blackjack hand is 3:2. Those are not payouts that can generally be changed, so it really has no impact on where you play the games; the potential rewards will always be the same. The version of the table game being played may be different in general, but the payouts remain quite static.
However, because the physical casino establishments know that the payout of their table games isn't really doing any favours for them when compared to the online scene, they utilise an alternate tactic. This sees them try to implement a larger portion of games that have worse odds attached to them. And it is for this reason that you may find American roulette games and even the newer triple zero roulette games being installed in more and more land-based casinos, rather than the standard single zero versions, which have lower house edges. Take French roulette, for example, which incorporates the 'la partage' and 'en prison' possibilities. Players accessing this version of roulette get to benefit from the minimal house edge of 1.35%, which is quite detrimental to the land-based establishments.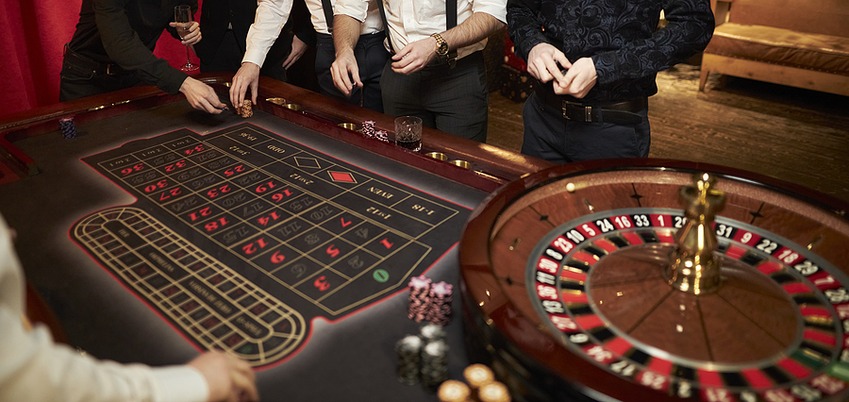 It is for this reason that most casinos steer away from providing French roulette offline. Instead, it is a lot more common for them to provide European roulette or American roulette on their floors. And in some instances, only the American version will be available, because it is much better for the casino. When it comes to the online world though, you will usually get to select from a variety of versions, because this way, the platforms can keep you invested and maintain you as a customer.
Yet it isn't solely roulette that land-based casinos tend to manipulate when it comes to providing you the worst value versions on their floors. As it happens, there are various table games that come in formats that present a much stronger house edge, and these will readily be favoured by the land-based establishments over those with lower house edges. Online casinos know that they cannot follow such a path themselves, though. And to keep you active as a customer, depositing and playing, they need to take a smarter tact, which means they offer a wide variety of games instead.
Other Factors to Consider When Deciding Where to Play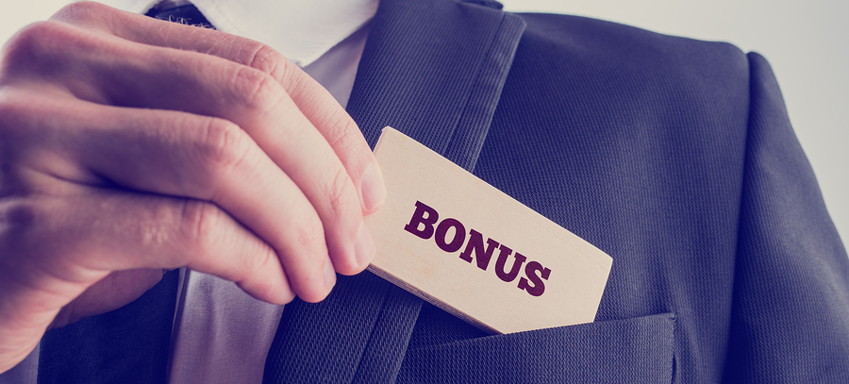 If you're struggling to figure out where you should play games for the best value, then you may also want to consider that online casinos often provide special offers and promotions to take advantage of when you deposit. This is not something that physical casinos provide to their visitors, because there isn't really a way of implementing such. Many gamers like to receive something for providing their custom to a casino, and the iGaming world is readily able to offer such perks. This has led to people flocking to the online world and serves as another highlight of the online gaming world's value over the land-based scene.
Yet consider this – playing online is not the same as going to a land-based casino and having a night out. The experience is an altogether different one, introducing the social aspect, being surrounded with other avid gamers, getting to have a nice meal and drinks in one of the restaurants inside, and so on. The Hippodrome in London, for example, has a rich history of entertainment associated with it, and while this does include a casino, it extends way beyond that, meaning that a great night out can be had by all visitors. That's not the sort of experience that can be had by joining and playing at an online casino site.
The payout of an online casino being better value is not something that is likely to sway you from going on a night out to a land-based casino with friends. While it may be an ideal way to spend some time of an evening if you have a bit of time and want some light entertainment, many people like to have a thoroughly enjoyable time while gaming. And this is something that comes with the glitz and glamour of a land-based establishment, rather than an online gaming site. Other people being in a land-based casino is one of the key elements that draws players in. There is much more of an enjoyable atmosphere on offer.
Online gaming casinos may have introduced live dealer content from a variety of developers, but even these games won't be able to match the level of enjoyment obtained from going to an actual casino. Therefore, the draw of land-based casinos could very much outweigh that associated with online platforms.
It does, of course, depend upon what you want from your gambling experience. Perhaps you like the games and you aren't a highly social person anyway. And in this respect, the online sector is a much more viable option. Of course, there are very easy-to-access bonuses and free spins etc. available in the online world, which is another draw for the online gaming option.
Yet it is down to each individual as to what they're looking for from a casino. If it's value you want from the games, then there is little doubt that the online world is what will appeal to you more. But if it's simply a great time playing games with your friends and other people around, then you'd be much better off visiting a physical casino, regardless of the value.