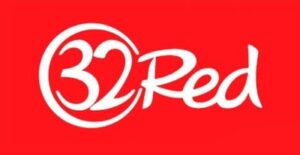 An online only company with headquarters in Gibraltar, 32Red is operating firmly in the black and it is easy to see why. With over 500 slots onsite courtesy of some of the very best software houses in the industry, as well as one of the most functional sports betting offerings there is, 32Red regularly exceeds expectations.
In days gone by gambling was dominated by high street betting shops such as William Hill, Ladbrokes, Coral, and Betfred, while casino lovers had to make the journey to their local if they fancied a go on the slots. Apart from the odd pub fruit machine, those were your only options.
Then the late nineties came along, bringing the birth of the internet with them, and things began to change. Although these established high street firms did create websites for themselves, their 'old school' ideals and approach to the internet meant that they didn't fully commit, so there was an opening for somebody who would.
When Victor Chandler came to Gibraltar with a completely different vision about where the industry was going, he unknowingly planted the seed for a mass exodus of previously UK based betting companies who followed him.
32Red was one of those companies, and this is where their story really began.
The Keys to Casino Success
Victor Chandler wasn't the only one who believed in the future of internet based betting. Edward John Ware (Ed Ware) formed 32Red in 2002, having a strong reputation and good knowledge of the industry having previously been Managing Director of Ladbrokes, one of the old school.
Ware's aim was to position the firm as a highly specialised and personable online casino and sportsbook, entering the game early to ensure its position on the industry map. Growing smartly and strategically was always key for Ware, and having lead an industry big hitter he was ideally placed to make this happen for 32Red.
One of the keys behind the company's success was strong branding, and in 32Red, Ware had found an instantly recognisable brand name with the possibility to pique curiosity and create impact. The distinctive logo and colour scheme served to lock this in place.
This created extremely strong marketing opportunities and even the ability to create further products under the same brand name such as 32Red Bingo and 32Red Poker, helping the company to branch out into other areas within the iGaming market. This served a further purpose in helping to spread brand awareness.
Furthermore, 32Red has been the beneficiary of numerous awards courtesy of their excellent management team. One of the main things that Ware insisted on after incorporating the company was that it had a very strong senior management team with the ability to look at the future strategically and respond to industry changes in a calm and tactical manner.
That all explains why the brand have been successful from a business point of view, but there are a few key reasons that 32Red has been so popular with players:
Functional & Efficient Banking – Offering a good range of banking options and more importantly, processing customer withdrawal requests in a timely fashion has enabled 32Red not only to retain customers but to attract them in the first place.
Microgaming – When 32Red began, Microgaming was arguably the best game developer there was, responsible for some incredibly popular titles that are still played today. The brand worked with them exclusively for a long time, and fans knew they could access their full catalogue at 32Red.
Customer Service – Ware knew from experience that poor customer service could push customers away, so he was quick to establish a thorough training programme for customer service staff from the start. This intense training gave the team a deep understanding of the company and industry as a whole, so they could answer queries quickly and efficiently. Even today the customer service at 32Red is known as some of the best out there, available via live chat, email, phone, and social media, and in a number of languages too.
The combination of great products, no fuss banking, and excellent support when needed was exactly what customers were looking for, and not something that many rival brands could match.
Tentative Sportsbook Steps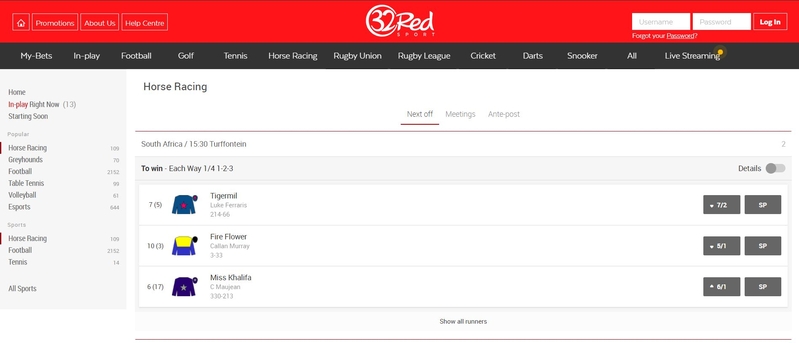 Ware, the company's visionary leader, was passionate to ensure that the brand kept evolving and challenging the status quo, while staying loyal to its core principles.
This brought about the conversation of launching a sportsbook to go alongside the casino, but speaking in 2014, Ware was keen to insist that 32Red was first and foremost a casino brand:
"It is safe to say we will always be a casino-led business, that is our core and where we want to compete," he stated.
"However, we realise that our players also want to place sports bets so we wanted to offer our players something interesting and compelling and we believe we have that in our partnership with Kambi."
Kambi would provide their sportsbook platform, a partnership which would go well with their online casino as it is an accessible platform that wasn't too overwhelming, so unlikely to scare off casino players dipping their toe into the world of sports betting.
Ware wasn't in a rush either, being keen to develop slowly but surely rather than rushing in all guns blazing. His market awareness was also razor sharp. During the 2014 World Cup when every other brand was duking it out for new customers, Ware had the insight to focus closer to home.
Speaking a couple of months after the event, he explained: "Our plan around the World Cup was always going to be to reduce our external marketing spend as we believed conversion would be difficult as sports led operators flooded the advertising market to try and recruit the mass market.
We also thought that the consumer would be distracted by that huge event and less likely to engage with us,"
"We therefore invested in our existing player base and developed a range of daily and topical promotions to keep players active at the casino. We were very happy with the results in June."
This saved the company a fortune in marketing costs, which would come in handy soon after when they expanded into Italy.
Savvy Sports Sponsorship
Having such strong branding, 32Red had strong foundations to build on when they opened their sportsbook in 2009. However, they were a little more strategic in letting sports fans know they were there than some of their rivals.
While many gambling companies had correctly identified that sports – and particularly football – was a great way to get their brands out there in front of bettors, not many had a particularly refined approach.
Most would effectively dump their marketing budget sponsoring one Premier League team which was a considerably expensive way of doing things. 32Red were intelligent in identifying another way.
The Championship, English football's second tier, had some very big teams playing in it and still attracted a considerable number of fans to its grounds and many more to the televised games. 32Red realised the potential in sponsoring a clutch of the bigger Championship clubs at much cheaper rates, while getting just as much exposure.
32Red soon became the most recognisable sponsor among Championship fans, with Aston Villa, Swansea City, Middlesbrough, Derby County, and Preston North End all bearing the logo on their shirts. They did the same in Scotland, realising that the once mighty Rangers, who were on their way back up along with their many fans, represented a great opportunity to promote the brand to Scottish supporters as well.
Harnessing the Horses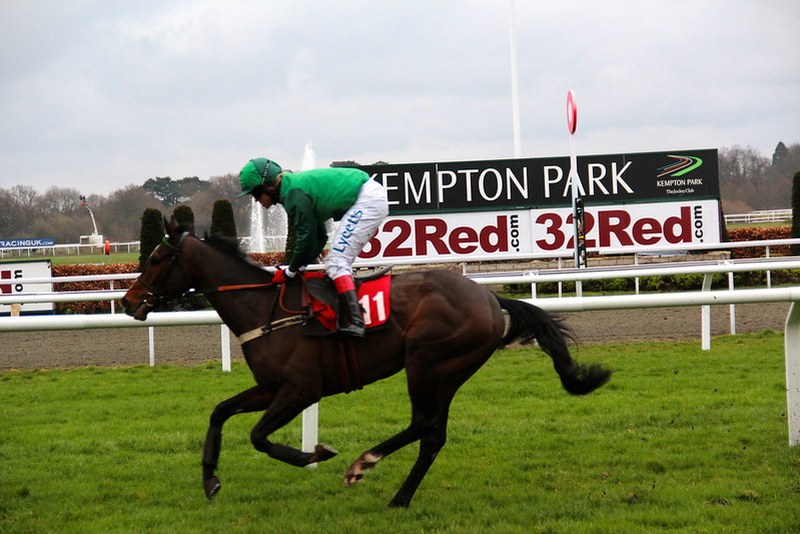 The company also became heavily involved in horse racing, becoming an official and authorised partner of British Racing which turned out to be a significantly astute investment. As was their sponsorship of the Arena Racing Company All Weather Championships, which saw the company associated with over 500 horse races every single year.
Naturally, all this meant that 32Red's horse racing offering had to be one of the stand outs in the industry if they had any hope of tempting across traditional horse racing bettors.
As a result, a considerable overhaul of the horse racing section on their betting site went underway, improving it no end and including a number of interesting and innovative features which they could then advertise to horse racing punters at the many race meetings throughout the year.
32Red were no longer 'just' an online casino, they had officially arrived as a sportsbook.
2016: Kindred Group

The year of the Brexit vote was a record year for 32Red in terms of earnings and profits, and the extent of their success became undeniable when there were approached for an acquisition by Kindred Group, and umbrella company running a number of powerful betting brands and initiated by Unibet's founder, Anders Strom.
The deal wasn't actually completed until 2017, but it is reported to have been worth a staggering £175.6 million. A reflection of all the hard work that had been put in over the years as the business grew.
The decision was made easier by the fact that Kindred Group had a similar business philosophy as 32Red, as innovators and market leaders who aren't content to keep still, ever striving for bigger and better.
The Future for 32Red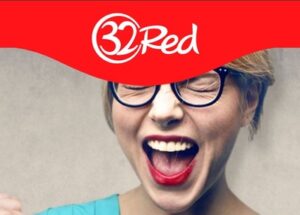 Having already floated on the London Stock Exchange in 2017, consolidation, first and foremost is arguably the primary priority; what they have achieved over the last 20 years is nothing short of remarkable, but in the gambling industry with its ever improving technology, if you slow down you move backwards.
The company will no doubt continue to hire effectively, and in the UK territory of Gibraltar they are well placed to attract some of the industry's best talent, but the key thing is that any new faces are able to add to the service they provide in some way, so that 32Red continue to exceed expectations and don't lose sight of what got them to the position they are in today.
Under the watchful eye of Ed Ware the firm is unlikely to make this mistake and fall victim to its own success, but further acquisitions are not out of the question. 32Red have done this in the past; in 2015 they bought Roxy Palace, one of the oldest online casinos in the industry for £8.2 million in cash and shares from Hyperlink Media Ltd and Applied Logics Ltd.
If things were the other way around though with a departure from Kindred Group (which would be a huge surprise) it is unlikely that 32Red would be willing to give up their name, given the powerful brand identity they have established over the years
Whatever happens, there is no doubting that there is plenty of potential for 32Red to add more strings to its already well furnished bow.