Successful Casino Robberies and Attempted Casino Robberies
When we think of casino robberies, we imagine all of the Hollywood films that are centred around this theme that are filled with suspense and leave us all on the edge of our seats, however, when these are carried out for real, it is no doubt a very different feeling for the perpetrators.
Every robbery on a casino is different and very few are exactly the same with thieves needing to be more and more creative to find a way past security and be one step ahead of the casino. In the past there have been many different attempts, each one utilising a novel technique, while not all are attempted for the same reasons. Every thief has their own unique motivation for trying to pull a job and it is often this that can be a differentiating factor of success.
There are some films though, where the plots revolve around casino robberies that are based on real life events, with America at the centre of some of the biggest and as a result, the most famous.
Let's take a look at some of the more notable casino robberies over the years and the implications that they had.
Bill Brennan Disappearance & Stardust Casino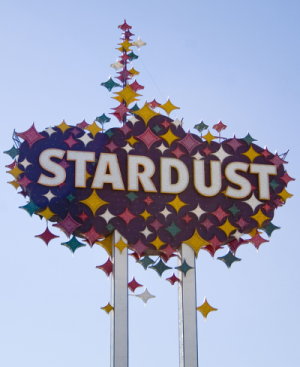 A cashier at the Stardust Hotel and Casino in Las Vegas during 1992, Bill Brennan decided to pull off arguably the biggest casino heist in history. Having worked at the casino for a considerable amount of time, noone took any notice when he walked out of the building one day carrying a bag that held $500,000 in chips and cash.
To this day, Brennan hasn't been caught and features on the FBI's Most Wanted List as well as the television programme; America's Most Wanted. As far as casino robberies go, this was arguably one of the most straightforward and simple that has ever been executed. While the amount that was so brazenly stolen might not be a lot in the grand scheme of things, taking into account the nature of the industry, it was still substantial.
Richard Saber who managed the casino's sportsbook at the time, believed that Brennan had become involved with a shady character who was known to be an avid gambler.
"Bill started hanging out with with a very shady character. I used to tell bill you know 'bill that guy is going to get you nothing but trouble' and sure enough, Bill got in trouble", Saber has since said in the years that followed.
While Brennan was on America's Most Wanted list for quite a considerable period of time, he is no longer a wanted man, with the case since dismissed by the US Attorney's Office in the state of Nevada, while the Stardust closed its doors in 2006. However, the Brennan case still remains one of intrigue and mystery, especially to those who knew him.
University of Las Vegas (UNLV) history associate professor has long been involved in studying the amount of unsolved casino robberies in the state.
"Bill Brennan fits in a long Nevada tradition of people who are believed to have pulled something off or possibly are found out we never do find them or catch them", says Green.
Saber, meanwhile, believes that Brennan was murdered for the money shortly after the heist, which he thinks would be a likely reason for the lack of contact.
"For [Bill] Brennan to pull that off and never contact any of his family, it is beyond my wildest imagination. I just don't think it could have happened", Saber explained.
Jose Vigoa and company
The inspiration behind the plot for the film Ocean's 11, Vigoa, Luis Suarez and Oscar Sanchez attempted a $160,000 robbery on the Bellagio in Las Vegas in 2000. While one of them kept watch, two of the men jumped over the cashier cage and helped themselves to a hoard of cash.
Had it not been for Vigoa leaving his mask off and the fact that he was already a known bank robber, it may have been the perfect crime however, he was caught on CCTV. Each man was subsequently arrested, jailed and ordered to repay $150,000 in restitution, while the crime itself prompted MGM resorts to install bars around each of their Strip cashier cages.
Ritz Casino Lasers
In what was arguably one of the most controversial cases in recent times, which involved spy equipment, a group of three thieves obtained £1.2 million from a roulette table in 2004 with the use of lasers. This well drilled team applied lasers in order to figure out the speed of the roulette wheel so that they could ascertain where the ball was most likely to land.
The surprising part of this however, is when the judge ruled in their favour allowing the team to walk free, along with the £1.2 million in winnings.
Mark Griffiths who is a professor of gambling studies at Nottingham Trent University said: "I haven't heard of a laser scanner being used before, but on roulette, mathematical systems have been used for years based on the speed of the ball and where the croupier places it. It is reliant on calculations being done very quickly and when you have got technology involved it improves the chances."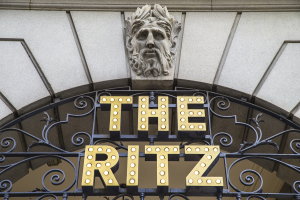 Susanna Fitzgerald, meanwhile, a QC who specialises in licensing law had this to say at the time: "Putting yourself in unfair advantage of everyone else by electronic means, the chances are a [court] would think that was cheating."
On the future of laser technology, however, Professor Peter Collins, a director of Salford University's centre for the study of gambling weighed in with an interesting viewpoint: "I think that [laser technology] will be a new one on most people. The only thing more ingenious than the criminal classes in these matters is the ingenuity of the operators."
Solis and Tallchief Heist
Heather Tallchief was working as a 21-year-old driver, responsible for transferring large sums of money, when one day outside the Circus Circus casino in Las Vegas, she drove off in the armoured vehicle, along with the $2.5 million that the truck contained.
After 12 years evading the law, Tallchief decided to hand herself in and was subsequently jailed for five years. She blamed manipulative and much older (48-year-old) boyfriend Roberto Solis for the job, who disappeared to the Netherlands along with the money, soon after and as such, hasn't been since.
Following her detainment, Tallchief was understandably the subject of significant media attention, with multiple journalists wanting to interview her, something she was surprisingly forthcoming about.
Relating to the manipulative effect that Solis had on her, he effectively groomed her for the heist, even suggesting that she applied for the driver job, before playing her hypnotic videos on a regular basis to make her subconsciously more agreeable and open to suggestion.
"They allegedly opened your mind but made you more receptive" to suggestion, she said. "They had lots of swirling colors like a tie-dye t-shirt."
The Biker Bandit job
When Anthony Carleo boldly walked inside the Bellagio in 2010 wearing a motorbike helmet, many inside probably would never even entertain the notion that he was about to leave with $1.2 million worth of chips.
However, such was the advancement in technology that each chip had tracking devices in them, which meant that he could not cash them in. Naively he bragged about the robbery to friends and then attempted to sell the chips online.
His next mistake came when he emailed a photo of two $25,000 chips on top of a note which was signed "Biker Bandit" to an undercover cop who was posing as a potential buyer. As a result, this was enough evidence to arrest and convict Carleo and he was subsequently sentenced to serve anywhere between nine and 27 years for both the Bellagio robbery and an earlier job which he had pulled on the Suncoast Casino.
Carleo has since spoken out in the years that have followed about his crimes - the Bellagio incident in particular:
"I had big plans for that night," Carleo remembers. "I was going to rob the poker room. I was going to smash and grab at the Cartier shop. But then fight or flight kicked in. And I flew."
In terms of understanding what motivated him to commit the crimes, his reason relates to perhaps the same as many others in his shoes. Greed, pure and simple.
"My father, my stepfather, my uncle – they all had money. Nice suits, nice cars, nice houses," Carleo said. "But they all worked hard to get it. Me, I didn't have time for that. I was too impatient."
MIT Whizzkids
Over the space of two decades a group of math masterminds applied advanced card counting techniques and technical strategies to get the better of numerous blackjack dealers in many different casinos around the world.
While the exact amount that they won is still unknown, the figure is understood to be easily in the region of millions of dollars in winnings. This story has been the inspiration behind many movies and books, not to mention other groups of clever card counters around the world, deciding to give the game of blackjack a go.
London Poker Cameras
Another London casino heist which involved technology in their attempt to pull off the job, three Chinese perpetrators hit six casinos and as such made £200,000 having used a miniature camera - they were eventually caught in Mint Casino, Kensington when casino staff became suspicious about the gambler winning an extraordinary amount of hands in such a short space of time.
The camera was positioned up the sleeve of one of the thieves inside the casino, who filmed the action that was fed back to others in a van that was parked outside. Footage was then quickly analysed to determine who had what cards, with the information then fed back to the accomplice who was playing the game who then used this to win the money, via a small earpiece. All three of the thieves were caught though and then charged as a result.
Judge Geoffrey Rivlin, QC, sentencing, said during the trial: "Between you, you constructed a sophisticated and unusual system. The result was a virtually foolproof advantage over the dealer which enabled you to walk away with thousands of pounds. But you were not so clever as you thought because eventually you were caught."
Meanwhile, Derek Mather, for the prosecution, said: "The use of such equipment is clearly an ill practice, which subverts the whole element of gambling and indeed skill within the game."
Understandably, Michael Hoskins who was director of security for Stanley Casinos (who owns Mint) at the time was relieved that all of the right measures were taken: "I am pleased that our crime prevention systems were tested and were successful in detecting what for the UK casino industry was the first success against this type of electronic theft."
Sophisticated 70s Heist
Arguably one of the most advanced robberies on a casino especially considering the era, this involved two physics students who developed a small electronic device which was designed to interfere with the roulette wheel. This device was created so that it was small enough to be able to fit inside someone's shoes and as a result was programmed to be able to read the movement of the wheel.
How it worked was that one of the students would play the game of roulette while the other student would wear the device and as such communicate the relevant information via a series of small shocks. Although they continued to use this tactic for a couple of months more, both students were eventually caught and charged.
Johannesburg Hold-up
In 2013, the Emperor's Palace Casino in Johannesburg fell victim to an attempted robbery by 15 men who were all armed with guns, however, the police were tipped off by someone who was in the casino at the time and arrived on the scene while the robbery was in progress.
While it is still not known how much money the thieves tried to take, the incident resulted in a considerable shoot out, with a hostage situation also causing further complications for the authorities. Interestingly, the last suspect was found to be hiding within the casino complex and along with others with superglus all over his hands in an attempt to disguise fingerprints!
Audacious Aussie Casino Heist
Without a doubt one of the largest casino heists in history, during early 2014, the Crown Hotel Casino surveillance system was infiltrated and as a result, the thieves made off with $32 million.
Believed to have been styled on the film Ocean's Eleven, the thief is believed to have teamed up with a notorious gambler who was based overseas. While he played a VIP game, his partner passed tips onto him on when and how to bet. After just eight hands, the gambler left with an astounding $32 million.
However, casino staff soon began to suspect that something was wrong and gave the gambler a lifetime ban while he also had to return all of the money.
It is perhaps laughable to think that people still try and attempt robberies on casinos, with many people often underestimating the levels of security that most casinos have, while some don't even think about those that are unseen.
We take a look at the areas in a casino that you wouldn't think had security measures in place and how they generally are a lot more prepared than some people seem to think.
It starts in the car park
From the moment that you enter the car park, your number plate is instantly recorded and put through a database of what is full of 'hot numbers'. As well as recording the number plate, the database also cross references it against the numbers of suspects that it already has stored to check whether the visitors need to be watched. Casinos keep a strict look out for scammers, former criminals and number plates of vehicles which have been involved in suspicious activity before. Should a number plate match, a security official is notified immediately and as a result, that visitor may be banned from entering even before they have set foot inside.
The casino doors
Arguably having some of the most advanced security technology, casino entrances are well equipped, with most of the major ones having a number of measures in place to ensure that the customer experience is as good as it can be.
One of the measures includes body scanners which ensures that visitors are not in possession of any kind of equipment (electronic or otherwise) which may be used to gain an unfair advantage over the casino.
A particularly new initiative is the introduction of facial recognition technology that some of the bigger casinos have started to implement. Every face of each visitor is scanned upon entry into the casino and while some cameras simply store the face to be reviewed, the most advanced have biometric facial recognition that allows for immediate cross referencing and comparison against a database of known scammers.
This technology has meant that those criminals who try to get around such measures by using elaborate disguises, are exposed a lot easier. In the past it was personnel who had to be savvy enough to try and distinguish faces, though this new technology has helped in apprehending many known scammers.
Baccarat tables
Perhaps interestingly and what most people may not know is that most casinos combat attempts to try and count cards and other illegal strategies by marking the cards themselves, though not in the way that players would think.
Invisible barcodes allow for the cards to be tracked using what is known as 'Angel Eye'. This countermeasure is, of course based on using camera technology and what the underlying software does is track each card, in addition to simulating the end result which should be unveiled on the table.
Any discrepancies that follow at the end, or unmarked cards that are in circulation in the game, prove that something is wrong and as a result, alerts the security guard to take further action.
Without a doubt, the exact technology can be applied to any other card game at a casino, though 'advantage play' tactics like edge sorting cannot be made out, however blackjack dealers in particular are becoming a lot more savvy at identifying what these look like.
Learn to count your chips regularly
It has become common for some scammers to prepare some fake chips beforehand and then attempt to swap them for winnings in the casino, however most casino issued chips now have microchips inside them, with each one emitting a radio frequency signal which is subsequently recognised by a machine at the cash in area.
As a result of this, it means that fake chips can quickly be detected, however it is always worth keeping a track of what chips you have in case some have slipped through during a game. Attempts to steal casino chips to then swap at a future date can be countered by switching frequencies in the chips.
Wagers are tracked as well
Another scam that is a favourite in a casino is swapping the denominations of chips within a wager. In doing this, the scammers will attempt to either lower the value of their losing hands or augment the value of their winning wager. Such a sleight of hand though is dependent on a number of variables; firstly how observant the dealer of the game is, however this scam has been known to work in a surprising amount of instances which is why casinos are now starting dedicate security cameras to one table apiece, with a member of staff in a backroom monitoring the behaviour of players at each one.
Also, the same microchip technology which is used to track the chips can also be used to monitor the size of the wagers which are being made, essentially meaning that the casino computers can effectively now ensure that a constant check is being made on all of the events at each table.
Ever increasing sophisticated technology
Casinos now are effectively turning into Fort Knox in terms of the amount of surveillance technology that is around. While there is already so much software around to focus on the customer, new and better updates are coming out on a regular basis.
Now, it seems that every miniscule detail of a game can be monitored in intimate detail, with programmes such as NORA (Non Obvious Relationship Awareness) being able to analyse and keep track of the differing behaviours of numerous groups of people and then subsequently let security officers know of any suspicious activity relating to organised gangs. This was particularly common among organised card counting groups who have started to dwindle over the last couple of years due to heightened and cleverer security.
Forget the vaults
Perhaps the only similarity to Fort Knox, casinos have now started to learn from banks that having extremely well protected vaults is one way to ensure that cash will be kept safe. Virtually every casino knows that they need to have a certain amount of back up in the form of cash reserves to combat the potential for chips going missing and slipping through the net.
These vaults more often than not go deep into the walls or underground and would invariably require days of drilling to even begin to penetrate. Even then, there will be silent alarms, armed security presence that is almost guaranteed to be manned 24 hours each day, cameras and even laser sensors, which trigger if facial recognition cameras scan a face that isn't meant to be in that area or near the spots that need the most protection.
What does the future hold for casino security?
While casinos can continue to introduce as much ultra advanced technology as they want in order to try and tighten security, the fact remains that there is still the human and behavioural element that needs solving. After all preventing a crime before or while it is happening by identifying it while it is going on is the problem that most casinos face.
No machine as yet can account at least with 100 percent accuracy, for human emotion and behaviour to ascertain whether a person is committing a crime based on their actions (albeit surreptitious) within the casino. A 'look' or the way someone moves their arm at the end of the day might look bizarre at the time, though unless you can prove right at that particular time that they are committing a crime or intending to, there is very little, if any evidence to suggest that they will, regardless of the instinct of a security guard.
This means that technology will always play an important part in the security of casinos for the long term and as a result may even become a standalone market itself as the issue gives cause for a potential new industry or niche within a niche.