What is the Difference Between Casino Products?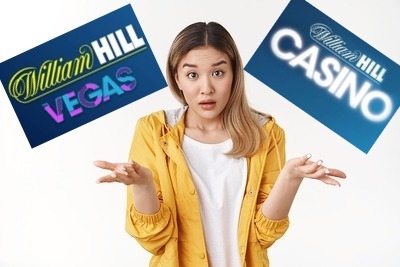 You might have noticed that some online casinos have all of their games listed in one place, while others split their library into different categories, such as 'Games', 'Vegas' or 'Macau'.
This can clog up the menu bar and make things a little annoying if you constantly have to jump between sections to find the game you want, especially if the search functionality isn't intelligent enough to look outside of the area you are currently in.
Yet despite all of this faffing about, the games themselves (if we are just talking about slots) are not typically so different as to warrant being split into categories, so why do they do it?
Online casino sites are undoubtedly some of the most visited on the internet and with an explosive growth rate over the last few years, especially since the mid-2000s when the industry became regulated. According to the UK Gambling Commission, revenue in the UK online gambling industry grew from £817 million to £4.5 billion between 2009 and 2016 - a staggering increase.
Subsequently, hundreds of online gambling sites have emerged over the last decade, with the branding becoming increasingly niche and every tiny corner of the market being targeted. This has led to casino deals being done with big operators, and sites designed to appeal to very specific player demographics.
The design of the site is impacted by this, and so we are left with this dizzying array of casino products which, for all intents and purposes, don't always feel very different from one another.
Why Do Online Casinos Have Different Products?
Obviously a casino needs to attract its target audience and to do this it supplies products that it thinks those people will like.
Some products are obviously designed for different purposes, like table games as opposed to bingo and so on, but sometimes casinos promote different products that at first glance seem to contain the same sorts of games, namely slots.
There may be a number of reasons for this, but for the most part it comes down to one of two things:
Deals with third party providers
Marketing strategy
Let's have a look at third party providers first.
Third Party Providers
Many online casinos, especially smaller brands, will be white labels of much larger software providers who are responsible for the site's design, maintenance, and contents. A white label provider is a specialist company that can offer a full online casino service – they call it a turnkey solution; as in you just need to sign up, turn the key, and it is ready to go.
The brand basically chooses from the white label provider's available products like games and website features, perhaps makes a few broad decisions about the layout, sticks their branding on the website and then handles the marketing side of things. You can read more on white labels here.
These white label providers will have their own deals with game developers and other companies which dictate to some degree how their various website templates are designed, and thus the way the games are organised.
Bigger brands might run their own website and make their own deals with game developers, and this often leads to one specific developer running the official casino on the site. It's usually Playtech.
Obviously these huge casino brands don't want to only offer Playtech slots as their site would be less attractive to players, so they then need to create a new section or product to house the rest of the slots by other developers.
Thus, categories like 'games' or 'slots' will often be seen as headings next to 'casino', even though they contain more or less the same sorts of games.
Marketing
Other products or game categories you might have seen at casino sites might be 'Vegas' or 'Macau'. There may well be others too, but these two are the most common. William Hill Vegas and Bet365 Vegas are two good examples.
These exist specifically to appeal to a certain type of player, and will only contain slots that are related in some way to the category in question. So games found in Macau will have a Chinese element or theming, and games found in a Vegas section will tend to be garish, flashy, and exciting.
This does two things; it makes the user journey for customers who enjoy a specific type of slot easier, and it makes the site easier to find for anyone using a search engine to look for those sorts of games. The home pages for these categories may be themed as well, with graphics of Vegas casinos or Chinese symbols etc., to further immerse the player.
A few less common categories might be 'classics' or 'movie', but these are more likely to be found as filtering options once inside a casino or games/slots area of a casino site.
Classics will appeal to those who enjoy old school gaming and three reel slot machines, while movies will likely contain branded slots based on films, tv shows, and the like. Again, it makes the site more likely to show up in a search engine if a player is specifically looking for this type of slot.
Understanding the Difference Between Casino Products
Let's be clear, there is no confusion when talking about the difference between the live casino section of a site for example and the slots section; the difference here is plain to see and the separation makes sense.
Nevertheless, it's good to know exactly what you are likely to find in each section of an online casino site, so we will go through all of the usual suspects one by one here. We have covered slots above, so we won't repeat that.
Almost all online casinos, other than the few that are slots specialists and don't offer anything else, will have at least a few of the following products on their sites.
Table Games
Table games will either have their own section of the site, or more commonly, their own section within the casino. If the casino site has a casino powered by a single developer then any table games by that developer will be held within the casino, while table games by other developers will be held in their own table game section.
These games are things like blackjack, roulette, poker, pontoon, baccarat, etc. You sometimes find video poker mixed in here as well, and sometimes even live casino games can be found, although if you open them you will be taken to the live casino.
You will usually see many variations of popular games and a few variations of less popular ones. For example, you can get 'Atlantic City Blackjack' which will give the player the feel of being in Atlantic City and follows the rules there. Variations will have slightly different rules and/or payouts, as well as extra features or jackpots attached.
Live Casino
This will almost certainly have its' own separate section of the site and is a product in its own right. All of the games found here are actually happening in a studio somewhere (often Eastern Europe), and are filmed then live streamed to your computer.
Once again, there are many variations of the classic casino games with live dealers playing the game out on the players' behalf, and chatting to everyone as well. This is another attempt to appeal to as wide a variety of players as possible, so some games will be aimed at high rollers (like the VIP games) while others will include lots of side bets, for example. Mostly the games can handle an infinite number of players, but for those with the funds an exclusive live dealer table is available.
There is also a category called Game Show games, which are aimed at players who want a live experience but find games like blackjack too intimidating. Deal or No Deal and Dream Catcher are two good examples.
A number of different developers provide live casino services, with Evolution widely accepted as being the most popular, and this means the games are all slightly different between providers as is the interface. A casino site can offer games from more than one live casino provider though, so it doesn't have to be a limitation.
Scratchcards or Soft Games
This will sometimes be promoted as a product in its own right and sometimes be more of a filtering option within the casino or games/slots section.
The games will be the same however they are presented, and they are the easiest to play and often with the lightest themes as well. All pretty light and cuddly.
Scratchcards are just digital versions of real life scratchcards for the most part, but there are also some games that are slightly different in here, and sometimes very basic slots are included too. You might even find games like bingo and keno in here depending on the site, although they can also have their own sections.
Bingo
This is usually presented as its own product on the menu bar, but some who offer a more limited range might bung bingo in with another category.
All bingo games run on bingo networks, and one or two sites run their own while most outsource this service to a bingo provider in the same way they outsource their live casino offering.
This means you can be paying the exact same game as someone else on an entirely different site, because both sites use the same network. It allows for busier games with higher prizes, especially when progressive jackpots are involved.
Bingo games will usually open in a new window with their own interface for the same reason, unlike slots which typically open within the interface of the casino site.
Poker
This is always promoted as its' own separate product, and again it will run on a network to allow as many players as possible to compete against each other.
This is another product that will need to open in its own window and have its' own interface, because it contains so much information with all of the different competitions and tournaments, and it will also have its own promotions and loyalty reward setup.
Unlike pretty much every other product available at an online casino site, the poker client often needs to be downloaded rather than being available as a browser based product.
Do Different Casino Products Have Different Offers?
The overall answer to this question is yes, but there are also promotions that cover more than one product.
For example, there might be a casino sign up offer that gives you 100% on your first deposit as bonus money that you can use casino wide. This would be available for games in the casino, games/slots, table games, and maybe even the live casino section, but not in the poker area.
A bingo offer would be specific to that product, but it might be available to use on the side games (which are just slots and scratch cards really) within the bingo interface. There are sometimes offers specific to the live casino too, and even to specific games, so it just depends.
Offers based on a specific game or set of games are interesting, because these can actually affect where those games are displayed.
A title that was previously buried somewhere in the slots/games section might be plonked front and centre of the casino home page if it is attached to an offer that the casino site is particularly keen to push. You will often see free spins given out on games like Starburst and Gonzo's Quest, so these tend to get a lot of screen time on casino sites' home pages.
Final Thoughts
The difference between some casino products is blindingly obvious, but for products that seem as though they are identical apart for the heading they are under, it usually comes down to marketing.
It's best not to concern yourself with why a certain title is under one heading and not another, and just learn to use the site you like and create a favourites list so that you can easily access your top games regardless of where the site decides to house them.
These product headings can be a good way to quickly scan a site before deciding if it is for you or not though - if you play an equal amount of slots and table games but don't see a table games heading on the homepage, it's unlikely that particular casino is going to be able to give you what you want.
Other than that, you can also use them as a vague guide if you are looking for a particular type of slotting experience. Players who enjoy serene themed slots with gentle music can probably avoid any Vegas sections, for example.