Casino Game Errors and What To Do About Them
Online casinos are as safe and secure today as they have ever been. In terms of security they use the same tech as banks, and when it comes to the game themselves they are extremely robust with every spin or hand tracked and recorded.
Like anything though, casino games are not 100% perfect and errors can happen very occasionally, which can be frustrating for the player and in extreme cases absolutely crushing; there was one instance where a player thought they had won a huge jackpot only to find out that a game error had showed them an incorrect result – ouch.
However, the key thing is that regulated online casinos will have procedures in place to make sure that whatever has happened is dealt with fairly.
So let's take a look at the different types of errors that can occur during a casino game and the course of action that can be taken.
Types of Casino Game Errors
You might be wondering what kind of errors there could possibly be in casino games, especially if your online casino experience to date has been a smooth ride.
After all, once they have been developed and tested they should run as they are supposed to indefinitely, right?
In theory yes, but integration issues or outdated software clashing with newer tech, browser problems and more can all mess with what was initially a perfect setup.
Incorrect Payout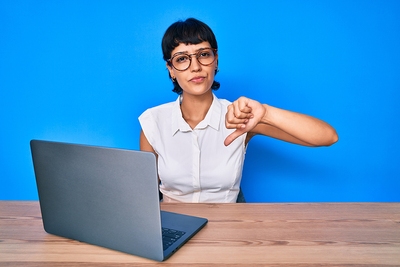 These can be the most frustrating for players, especially if the amount that you have been paid out is considerably less than what you should have been receiving. There are a number of reasons for this happening.
It may have been caused by a graphical mistake whereby the result displayed is not the same as the result chosen at random and recorded by the game's RNG. For whatever reason, the game has displayed an incorrect result so it doesn't line up with the real one.
If you receive an incorrect payout, the best thing to do is record the time and grab a screenshot so that you have some proof of what has happened at your end. You could also check your game log which is a list of every bet you make and its' result.
Contact the online casino as soon after the event as possible, because they will be able to look into your 'player history' from their end too and see what has occurred. All regulated casinos will have a procedure in place for this eventuality, but be prepared, because they will most likely stand their ground if the official result is different to the one you were shown in the case of a graphical error.
Visual Performance Issues
One reason players enjoy certain games is because of the way they look.
Whether you like sharp 3D type graphics with animations galore, or you prefer comic book style visuals, or anime, if they aren't displaying optimally it can reduce your enjoyment of the slot.
Graphics not displaying properly is almost guaranteed to be down to poor internet connection.
Over the last few years the software that casino games are designed with has been drastically improved, especially since the industry leading HTML5 coding language came in play, so this will almost certainly be a problem at your end.
Game Does not Load
This one is more of an annoyance than anything else, and there can be many reasons why it happens.
The main culprit is usually a software issue from the game provider, and it is likely that they have already received a number of complaints and are working to fix it.
If this is the case, you may well get a message saying that they are doing what they can to get it functioning properly.
Other reasons could include the browser that you are using so try it on a few before you lose your temper; and connection issues can be a factor as well, so it is always worth making sure that you have a strong WiFi signal before you start playing.
Game Crashes
A number of issues could be behind a game crashing, but assuming your internet connection isn't one of them they are most likely to be software related. It can be particularly frustrating especially if you are on a good run and your balance is growing.
Don't worry though, because each spin is recorded individually so at the very worst you will only lose the progress from your last spin, but even that is unlikely. You see, the outcome of a spin is determined long before you see the result. The RNG knows the result as soon as you hit the spin button, and this is when it is recorded, so if the game crashes mid-spin you will more than likely still have been credited with any winnings from it.
Connection issues can also cause a game to crash, but again, in the majority of instances the same will apply.
Because games are hosted on a dedicated server, if you do lose connection then that game will actually continue, regardless of whether you can see the result or not. Once you log back in having got your connection back, it could even show the outcome of the last action that you took as well as your updated balance.
Software or server issues could also be to blame for a crash, but it's less likely. It's more common with recently developed and newly released games which might have bugs that haven't been fully solved yet.
A Quick Word on Download Casinos
While these are not very common anymore, they do still exist. This is when the casino software is downloaded in its entirety onto a personal computer which then gives the player the platform to play the games.
It's what everyone used to do before browser based gaming became possible.
These are particularly recommended if you have a poor internet connection and they can in some instances provide players with a better and richer overall gaming experience where bugs are less likely.
If you live in a remote area or a wifi dead spot, a download casino might be the answer if you can find one.
What Should you do if a Casino Game Error Occurs?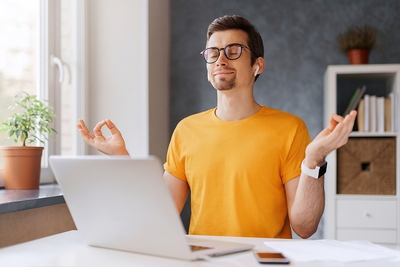 The first thing to do is not to panic, especially if you are playing at an online operator which is regulated because they will have provisions in place and a procedure that they are required to follow laid out in their terms and conditions.
If you encounter a game error, stop clicking away on your screen in the hope that this will somehow resolve the issue. Instead, take a screenshot of what is displayed on your screen and do the same for any changes. Gather as much evidence as possible.
Following this, get in touch with the customer service team; the most effective way is through the live chat function if this is available. In doing this quickly you will display that the issue is genuine and that you are not trying to pull a fast one, they will then be able to look into your problem.
Whoever you speak to will ask you a series of questions in order to get to the bottom of things, so it is always worth keeping a written account of what has happened so that you come across clearly and consistently. Any incorrect information or discrepancies in what you say might throw doubt on your case.
Lastly, talk to the agent politely. It's not their fault you have had an issue and they are more likely to want to help you if you aren't rude to them.
What to do if a Casino Cannot Resolve your Problem
If you have got to the stage where you have gone through the official complaints procedure with an online casino and you are still not happy, there are further steps that you can take. Every online operator has their own dedicated Alternative Dispute Resolution (ADR) company which is a requirement laid down by their relevant industry regulator.
An online casino is obligated to refer you to the ADR that they use so that you can take a complaint further and they will investigate the matter on your behalf. However, you are not compelled to use their recommended ADR, you can find your own.
The ADR will liaise with both you and the online casino in order to look into the matter at hand more closely and let both parties know the results of the investigation.
However, if the ADR provides you with an answer that you are still not happy with, then you are able to appeal to the relevant industry regulator such as the UKGC (UK Gambling Commission), who are ultimately the last port of call, apart from the Court of Appeal. This last action can turn out to be very expensive in legal fees however and it is very rare that this happens in the industry.
The UKGC monitors all online casinos regularly to make sure that they are adhering to best practices and sometimes they might even know about a problem and already be talking to the online casino to see what they are doing to fix it.
Final Thoughts
Online casino game errors in the true sense are very rare these days. Problems caused by poor connection at the user's end are much more likely to occur than problems at the providers'.
However, if you do experience a genuine game error then there is plenty of protection in place to make sure that you are treated fairly.
This is why it is so important to always use an online casino that is licensed by a strong regulatory body and not use unregulated casino sites. The UKGC is responsible for anyone offering services to UK players, while the MGA (Malta Gaming Authority) and the GGC (Gibraltar Gambling Commission) are also respected bodies.
The main thing to remember is that licensed online casinos will deal with all complaints relating to game errors fairly - it is in their interest to do so because it helps them to maintain a good reputation in the industry and make sure that players keep coming back. Sometimes, they might even give you free credit for your inconvenience as a good will gesture.