Over the years there have been numerous stories about cheating taking place in casinos, whether this be card counting, the use of devices to gain an advantage, or even sleight of hand. Some of these are even still remembered today after much publicity at their time of discovery, there have even been movies made about this sort of thing.
While poker perhaps seems the most obvious game where cheating might take place, there have actually been some very well documented scandals with blackjack as well. As one of the few casino games that allows for any real strategy from the players point of view it is more open to manipulation.
Let's take a look at one of the most famous cases of potential cheating that actually occurred online, and fairly recently too, before looking at a more historical case and the different methods of cheating that exist.
Bet Online Cheating Case
This is a really great example of a modern day cheating case which hit the headlines, although it wasn't the player accused of trying to pull a fast one, but the dealer.
Gambling site Bet Online became embroiled in a scandal, when professional blackjack player Michael Morgenstern posted a video on YouTube which he claimed had captured one of their live casino dealer's cheating with an underhand method that is known as 'second dealing'.
Second dealing, which is also known as 'dealing seconds', is a way of manipulating a deck of cards in a card game whereby the second card is dealt as opposed to the top card of the deck. This is something which is commonly used for magic tricks.
This particular method is effective if the dealer happens to know the value of the card at the top of the deck and/or the value of the second card in the deck. The footage which was recorded by Morgenstern visibly shows the dealer in this particular instance clearly dealing the second card from the shoe when the player was taking part in the blackjack game at the live casino provided by Bet Online. The lines are blurred somewhat however, due to the fact that there is no way of telling whether this was intentional or not.
What were the specifics?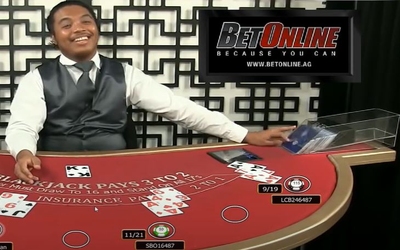 In this particular instance, Morgenstern had a total of 11 from his cards and when he hit, the dealer gave him a six (which it turned out was the second card from the deck) for a total hand of 17. Following this, the dealer then took the card that Morgenstern should have been dealt and added that to his own initial card which was a 10 giving him a combined total of 18. As a result, the dealer won the hand.
If the hand had unfolded as it should have, then the player would have got a total of 19 while the dealer would have got 16 and lost the hand. In the slow motion replay of the clip, it was found that the cards were definitely swapped by the dealer.
You can see in our screenshot that one card has been flicked up so the dealer can take the card behind it. A dealer always draws down, so there is no reason why any card should by above the others.
What are the possible justifications?
While it might to some seem like the dealer was cheating, the debate here is whether you can make a case for it being completely accidental, and there are theories which suggest that it possibly wasn't as calculated as some may think.
One of them could be that the dealer lacked the experience that is required to work in a live casino and as a result of this, Bet Online were able to pay him less. If this is the case then the dealer possibly didn't feel the cards properly, accidentally knocked the first card upwards while trying to draw it and thus dealt the wrong one.
A conflicting argument could be exactly the opposite; that the dealer received extensive training on how to do this and may well have done the same on many other occasions using his expertise, which could explain perhaps how naturally this sleight of hand came to him. He does look away just before it happens which could have been because he was given a signal from off camera according to some players.
Is the dealer or the casino to blame?
What very few online gamblers realise is that there are hardly any casino sites who use their own in house live casino operatives or even run their own software. They have a live casino partner or software provider who takes care of all of this from their own studios. These tables can be streamed to scores of different sites at the same time.
At the time, Bet Online were using a company called Global Gaming Labs who were a smaller name in the live casino industry. In this case, Global Gaming Labs were contracted to provide the knowledge, cameras, cards, and personnel and ensure the smooth running of Bet Online's live casino. Since the scandal, Bet Online has fired this company.
A statement issued (February 18th 2017) by the company read: "BetOnline.ag announces that they have cut third-party vendor Global Gaming Labs (GGL), in favour of Live Dealer Casino third-party vendor Visionary iGaming (ViG) – effective immediately!"
In response to allegations of cheating, it was widely suggested that the company responded too late, and the statement that they did eventually release received criticism for being too vague and not accepting accountability.
The subsequent statement read: "BetOnline.ag has been notified of an instance of potentially questionable behaviour by a blackjack dealer from its previous Live Dealer Casino Provider on the date of January 25th, 2017.
"As always, BetOnline.ag takes client feedback seriously.  And nothing is more important to BetOnline.ag than the integrity of its gambling offerings and the enjoyment of its players."
Analysis of the Bet Online scandal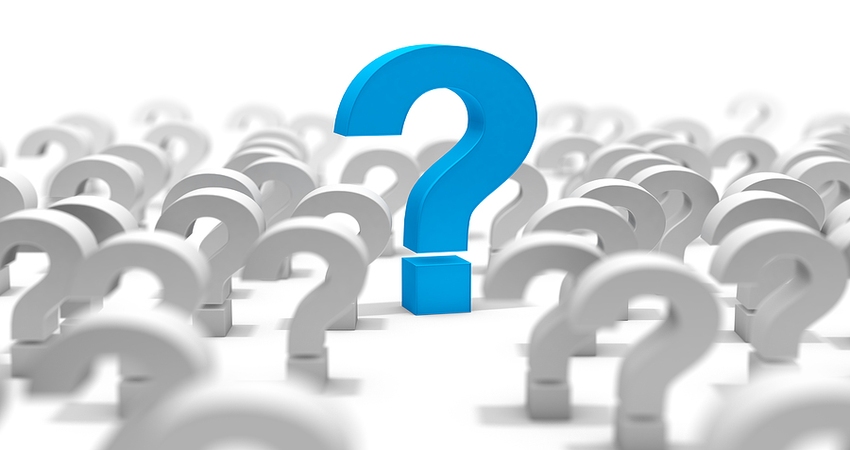 While on the face of it this seems like a clear cut case, it does beg a couple of questions that to an outsider might be deemed as over-thinking the matter. However, they are still valid points.
The first one is why a professional blackjack player was taking part in a live dealer game in the first place. There could be a couple of reasons for this; either he was counting the cards or he simply could not resist the draw of another game of blackjack and this was the quickest option.
Secondly, why would the dealer cheat in a game that already has a built in house edge which favours the casino, with a player who was reportedly betting small amounts (he was only betting $100 per hand – an amount that is considered insignificant for a casino with large revenues). You also have to factor in that the company had a lucrative contract at stake, the game is played on camera, and the dealer's job was at risk.
All in all, it's difficult to understand the incentive for the dealer or the company to cheat, while the casino themself had no control over what was happening.
MIT Card Counting Scandal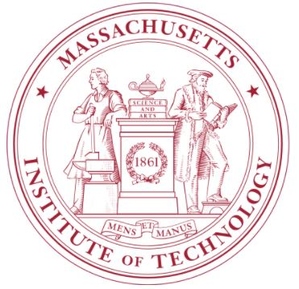 Even though this wasn't online blackjack, we couldn't at least not reference this in relation to cheating at blackjack.
It involved an infamous team of professors and students from the prestigious MIT university in the United States (renowned for mathematics), led by Bill Kaplan, who from the late 1970s and into the 2000s cheated casinos out of millions.
The team successfully learned the art of card counting and applied it to blackjack in particular – this highly organised efficient team even found an investor who put up most of the stakes and achieved a reported annual return of 250%.
The story has since been made into a film called '21' starring Kevin Spacey which came out in 2008, publicising the practice to casinos and players alike.
The Edwin O. Thorpe Influence on Card Counting
Many casinos have blamed an individual called Edwin O. Thorpe for spreading awareness about how to card count, following the release of his controversial book titled 'Beat the Dealer'.
Released in 1962 and selling over 1 million copies, this book first became especially popular during the 1970s with aspiring blackjack card counters who were running riot in the casinos of Atlantic City and Las Vegas.
The book had a particular effect on the likes of blackjack card counters Tommy Hyland and Ken Huston who reaped the rewards.
Thorpe was a popular figure among those who, after reading his book turned their hand to blackjack card counting and profited from it.
However, many found that they lacked the aptitude to pull this off successfully – in particular a good head for numbers was required – and as a result there were many who just could not do it.
Common strategies used to cheat with blackjack
Of course, over the decades many more ways have been theorised as a way to cheat at blackjack, though some are more common than others. There is also debate over which ones are more effective or easiest to detect, which can help to explain why some of them might not be applied too regularly.
Let's take a look at the other forms of cheating which have been employed in blackjack.
Cahoots with the dealer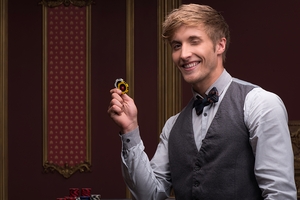 Perhaps the most practical method, though it means the dealer is arguably taking the biggest risk here.
As a result, casinos often pay their staff well enough to combat these kinds of things happening, however, there have been isolated instances over the decades, especially where the dealer is a compulsive gambler who needs money.
It involves the dealer looking at the cards beforehand and then signalling to the player who they have made the agreement with.
This happened with a 19-year-old dealer at a casino in Washington who was subsequently charged with 'first degree cheating' and was jailed with a $10,000 bail.
Marking the cards

This has been taking place for generations and is an underhand tactic that is also used in poker, though it has become particularly more advanced over the years.
It's a technique that was actually utilised by infamous gambler Archie Karas; he cleverly used invisible ink and special glasses to good effect as a way of being able to distinguish between high and low cards in blackjack so that he had an idea of when to hold or twist.
There are other ways to mark cards too, such as making minor adjustments to the patterns on the back of each card which will tell anyone in the know exactly which suite and number the card is before it is turned over. You can see an example in the above image; it's a bit like a game of sport the difference.
In 2011 a three-person card team who were arrested for their attempts to cheat the Delaware Park Casino by applying this method drew a lot of attention, though also for many more card marking crimes.
Mind changing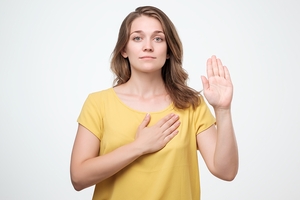 This is actually surprisingly common and it involves the player (often a very clever con artist) stating that they didn't say 'hit' if they are dealt a card that they didn't want.
This ultimately is about conviction and being strong willed and convincing enough to persuade the dealer they have made a mistake.
It is often the case that the more inexperienced, younger, or less confident dealers are most susceptible to this, as they doubt themselves when coming up against much older and wiser players who know how to use this technique of manipulation to their advantage.
Of course, an attractive and charisatic member of the opposite sex using their charms can be another tactic here.
What is being done to prevent blackjack cheating?
There are a number of things that casinos and live casinos are doing in order to prevent cheating from taking place, however, this has always been an industry of one-upmanship. The casino will make a move and then the player will find a way around it.
Invariably, especially in blackjack, the most common prevention method is to use multiple decks of cards in order to make it even harder for the player to apply card counting strategies, while the fact that live casino games are recorded gives the player peace of mind that they have a form of protection in place.
And then of course the casino can refuse service to whoever it likes, so if they spot a card counter they can politely ask them to leave and even ban them. There are often members of staff trained in spotting this sort of thing who either patrol the tables or watch via cameras.
What is also worth considering is that the vast majority of online casinos are regulated by a relevant licensee such as the UKGC (UK Gambling Commission), who monitor the activity that takes place on sites very seriously and investigate any matters that are raised. As a result, any determination of foul play from the casnios side can mean that the company receives a hefty fine or an order to close down.
The fact is that properly licensed online casinos know that it simply isn't worth the risk.
Final thoughts
We have looked at both sides of cheating in blackjack, from the casino's and the player's perspectives as well as considering online and land-based examples, and there is no doubt that cheating in blackjack can occur.
What is interesting, is the amount of times that it has possibly happened (especially online) and the live dealer has got away with it. It is also particularly hard on the other side from the live casino's point of view, whereby they might have highly skilled players taking part in games who know how to use card counting to their advantage.
Essentially though, while there may be the occasional case of a dealer or a casino trying to pull a fast one, it is much more likely that the player will be the one who is 'cheating', both online and in the real world.